$30 trillion - that is the amount that Mckinsey estimates the world could globally accumulate in government deficits. An alarming fact indeed.
With many businesses, individuals, and economies facing the heat of the pandemic, we've decided to list the best free tools COVID-19 funding and business grants available to help keep startups, businesses, and organizations afloat.
Whilst $30 trillion might seem like an insurmountable financial challenge, with the below relief funds, tools, and grants, you can keep your own business, startup, or career afloat.
Grants, Givebacks and Funding
App Samurai $250,000 COVID19 Resilience Grant

App Samurai recently announced a $250,000 Covid19 Resilience Grant for app startups that are positively benefiting the community during the ongoing economic uncertainty. Under this COVID-19 business relief package, startups will be granted up to $10,000 in App Samurai ad credit. This will go directly towards their advertising campaigns. Each app is allowed to apply once - for example, if a startup owns multiple apps, each app is allowed to apply with a separate application.

Applications close July 10, 2020. Eligible startups are those from United States, Spain, Russia, United Kingdom, Italy, France, Germany, Brazil, Turkey, Iran, China, India, Canada, Peru, Belgium, Netherlands, Saudi Arabia, Mexico, and Pakistan.

To apply go to https://appsamurai.com/covid19-resilience-grant/
Techstars Amends Their Funding Policies In-light of COVID-19
Techstars, one of the most well-known technology startup accelerator programs, has amended many of their previous and current accelerator program rules and policies in order to benefit startups better during this dramatically-shifting time. Some changes they have enacted aim to better support startups during this time:
Outstanding convertible note maturity deadlines to be extended. Currently, Techstars has approximately 1,000 outstanding convertible note investments. Techstars commits to not call or demand payment on any of these convertible notes.
Re-offering $100K notes that were recently declined. Startups in any Techstars accelerator programs (between January 1, 2020, and April 1, 2020) that did not select the optional $100,000 convertible note, may now select this option on the terms originally offered.
Funding $20,000 upfront if Techstars delays a program. If Techstars delays the commencement date for any of their accelerator programs in 2020 due to the COVID-19 crisis, Techstars aims to fund the $20,000 equity commitment for each startup that has executed their "letter of intent".
FedEx Small Business Funding
FedEx, the popular postage company, is offering a total of 30 x $5,000 grants to small businesses that are being impacted by the pandemic. The aim is to help lessen the financial difficulty, provide extra resources, and assist small businesses moving forward. The submission deadline is June 30, 2020, and you can apply on the FedEx website.
GoFundMe Supporting Their Users
The well-known crowdfunding website is offering to put some of its own money into the ring to support small businesses. They're offering to add additional funds to their existing GoFundMe crowdfunding petitions. Applicants can apply here.
Facebook Offers Funding for Small Businesses

Facebook has announced its free resource hub, and funding available for small businesses. The funding aims to keep one's workforce, workplace, and working operations 'going strong' and intact during the pandemic. Applicants can check their eligibility here.
Free Tools, Resources and Discounts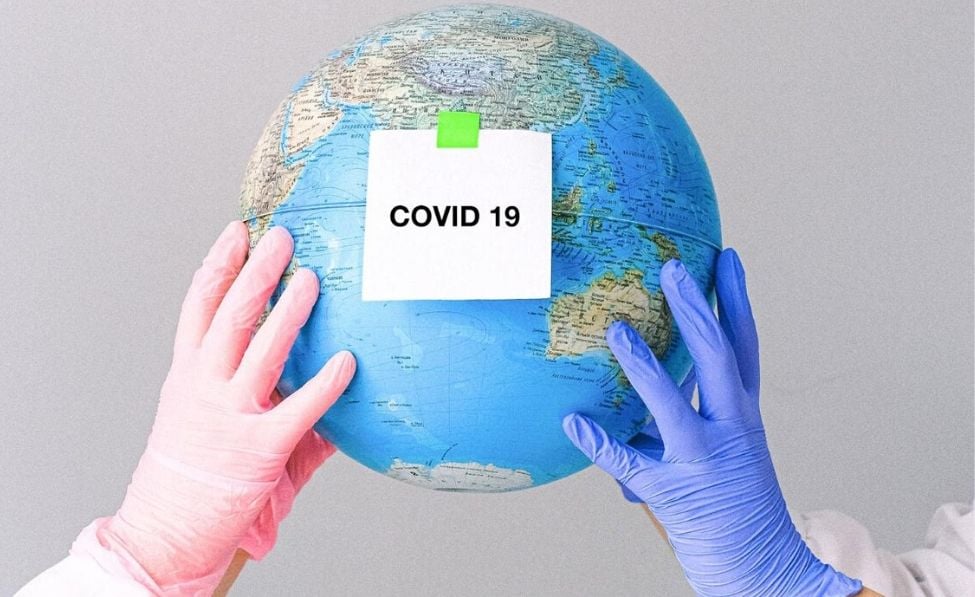 Free Premium Video Chat Offered by Google
Google announced that it would provide a free premium version of its video chat tool until July this year. The free premium version of Hangouts Meet can support schools and research institutions focused on COVID-19 research and organizations and businesses that are remote-working during the pandemic.
Through the use of this free version, users are able to add up to 250 participants per call, within a specific domain, users can live-stream with up to 100k viewers, and users can also have meetings recorded and uploaded to the Google Drive. In addition, Google has arranged a COVID-19 relief fund that enables its temporary vendors and staff globally, to take paid sick leave if they are presenting any COVID-19 symptoms, or dealing with the virus in some capacity.
Zoom Eliminates Time Limit for Schools
The video conferencing giant, Zoom, recently declared the abolishment of its 40-minute time-limit on the basic accounts for k-12 (kindergarten to 12th grade) schools. The aim is to help the education industry during the COVID-19 pandemic. Schools are able to participate by simply filling out a form online on the Zoom website.
Microsoft Will Continue to Pay Employees During Pandemic
Microsoft has recently announced a very welcome employee COVID-19 package. Considering the amount of financial havoc the virus has caused to individuals, businesses, and economies, Microsoft seeks to address this by continuing to pay their hourly workers ordinary pay regardless of their working hours during the pandemic. We're sure that many Microsoft employees around the world will welcome this COVID-19 relief package!
Facebook Offers Free Version of Workplace Advanced
Have you heard of Facebook's Workplace Advanced? This is a troublesome time for businesses, with many delaying or canceling long-planned product launches. Facebook, however, has gone against the grain and offered its newly launched Workplace Advanced for free. What exactly is it? It is a multi-functional tool that enables users to carry out tasks such as file sharing and video calling. Emergency organizations and governments are eligible to use the free version for a year.
Free Suite of Remote Apps by Zoho
You might not have heard of Zoho - it is similar to Google's Gmail, in that it is an email hosting service provider with multiple add-ons and other related services available. Recently Zoho announced a free suite of remote apps that will be available until July 1, 2020. There are 11 apps in total for online use, data storage, training, management of projects, and everyday work. Zoho's suite has most of the basic (and some additional) needs of any workplace covered.
DropBox 3-Month Free Subscription
Popular online workspace - Dropbox, has announced their free 'Dropbox Business' and 'HelloSign Enterprise' subscriptions. The offer is valid for three months exclusively to not-for-profit organizations and NGOs that are assisting to help stop the spread of the virus.
Free Upgrades to Slack Paid Plans
Slack wants to assist in stopping the spread of the COVID-19 virus. To help achieve this aim, they have offered to assist teams, individuals, and organizations that are working towards eliminating the virus. Slack has announced free upgrades on their paid plans and packages for such individuals, organizations, and teams.
Final Thoughts on COVID-19 Resources and Relief Funding
There are numerous government institutions, businesses, and even startups that are putting their hand out and offering support to those affected negatively by the pandemic. Whether it is in the form of COVID-19 business relief funding, grants, or simply free upgrades and services, we recommend that businesses search for the best opportunities available to them.