Mobile Security has always been an ever-changing landscape. Enterprises are rapidly embracing mobile as the needs of their employees for mobility are growing more than ever. On the other hand, the mobile-only approach is becoming a regular topic of discussion at boardroom meetings. This makes the mobile ecosystem more diverse in nature. All the more reason for developers and CTOs to stay ahead of the curve regarding mobile security. And for that, it is essential to follow the best mobile security blogs and resources available to keep the security professionals up to date.
Working at Appknox, a mobile security company, it becomes vital for me, as a security professional, to be all the more proactive and aware of the things going in the mobile ecosystem. I have my list of mobile security blogs that keeps me updated on the latest things happening in the mobile world.

Here are the top 10 mobile security blogs from my personal list.
Dark Reading is one of my personal favorites to keep me updated with the latest conversations and news around mobile security. It is one of the most trusted online community for security professionals like me. Their community members comprise of security researchers, technology specialists, and CISOs, along with thousands of other security professionals.
It encompasses ten communities ranging from - Attacks & Breaches, Application Security, Cloud Security, Data Leaks & Insider Threats, Mobile Security, Endpoint Security & Privacy, Network & Perimeter Security, Risk Management & Compliance, Security Management & Analytics, and Vulnerabilities & Threats.
Security Intelligence by IBM helps in sharing security analysis and insights for information security professionals. It's a one-source location to know about the leading security news in the industry, the latest vulnerabilities and threats affecting the ecosystem. They also have a webinars & events section which gives a detailed insight into improving your cyber security strategy in general.
The topics include - Mobile Security, Application Security, Cloud Security, Data Protection, Identity & Access, Infrastructure Protection, Fraud Protection, Network & Endpoint, and Security Intelligence & Analytics.
With over ten years of experience in providing in-depth knowledge and insights into the information security industry, Infosecurity magazine is an award-winning editorial magazine that provides compelling content on security, both online and in print that focuses on the latest trends and hot topics, as well as opinion columns and news analysis from industry experts.
The mobile security section helps in providing information on managing wireless and mobile networks security to avert common threats and security issues. The section further includes several topics like BYOD, Mobile Access Management, Mobile Device Management, Tablet Security, and VOIP Security.
TechRepublic is great in providing a unique blend of news, tips, and advice for technology professionals. In order to empower workers and streamline business processes, it helps IT decision makers in identifying technology and strategies. The site comprises of various blogs, community forums, software downloads, vendor whitepapers, webcasts and research.
The mobility section of TechRepublic focuses on the growing importance of enterprise mobility and the discusses the technology behind mobile app development.
The great minds at Veracode help in increasing your app sec knowledge with the latest news, research, and guidelines that play an important role in enterprise application security. The blog categories include Intro to AppSec, Managing AppSec, Secure Development, Research, and Security News.
Apart from this, they have various resources such as webinars, case studies, whitepapers, and analyst reports that give a detailed insight to increase your knowledge on application security further.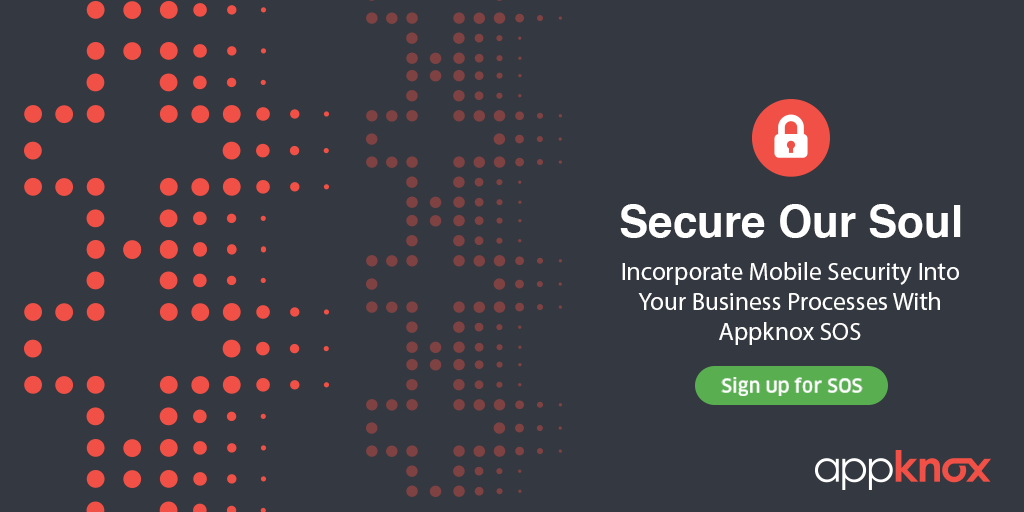 AirWatch Blog by VMware keeps you updated with everything going on in the mobile ecosystem by sharing industry news, mobile trends and thought leadership posts from time to time. The blog categories include News & Events, Devices & Operating Events, Industry Verticals, Mobile Trends, etc.
Appknox is a new age static, dynamic and behavioral testing tool that ensures complete security of businesses. With some of the industry's best heading this company, Appknox has made its way to being an industry thought leader in the mobile security space in a very short span of time.
Access their meticulously compiled resources and articles to keep up with the ever-evolving security eco-system. Their well-furnished materials talk about everything from the world's greatest hacks to the hackers themselves, from detailing vulnerabilities that could costs businesses to how companies can save millions plugging them and so much more. If you are looking for reliable material to learn more about mobile security and its best practices, Appknox is your go-to place.
From delivering breaking news, content contributions from thought leaders, comprehensive analysis, cutting-edge features and product reviews in the business, SC Magazine helps in arming information security professionals with in-depth business and technical information that one requires in tackling the various security challenges in everyday life.
The mobile security section gives you the up-to-the-minute news and opinions on the mobile ecosystem, plus access to a wide range of IT security resources that will keep you well informed with the current threat scenarios.
Help Net Security is an independent site that provides a broad range of content that helps in tackling the technical security issues faced by the management as well as other concerns of importance to people working in every department of an organization. Their contributor's list comprises of industry experts well known for their management, technical and hands-on experience. That ensures their readers receive the most sensible advice. Their articles often focus on the fragile security in the ecosystem as well as the current threats and risks faced by enterprises.
CIO provides technology and business leaders with analysis and insight on information technology trends. It also provides an in-depth knowledge on IT's role in achieving business functions. The mobile security section contains news, analysis, research, how-to, opinion, and videos around the mobile ecosystem.