Hootsuite is the world's most popular social media management app. With Hootsuite you can manage and schedule posts to multiple social media profiles at once. It lets you share and schedule posts for all your social networks including Twitter, Facebook, LinkedIn, Foursquare and more.
What You Can Do With The Hootsuite Mobile App?
Hootsuite mobile app is a powerhouse that allows you to:
Manage multiple social networks at once

Share messages over all your social networks at one go

Schedule a post to be published or tweeted at a later time or day

Use auto schedule to share your messages at the best time of the day

Lets you manage your time in a better way

Keep an eye on all your favourite social networks from one place

Monitor your brand on Twitter and Facebook

Shorten links with Ow.ly and keep a track of your click-through stats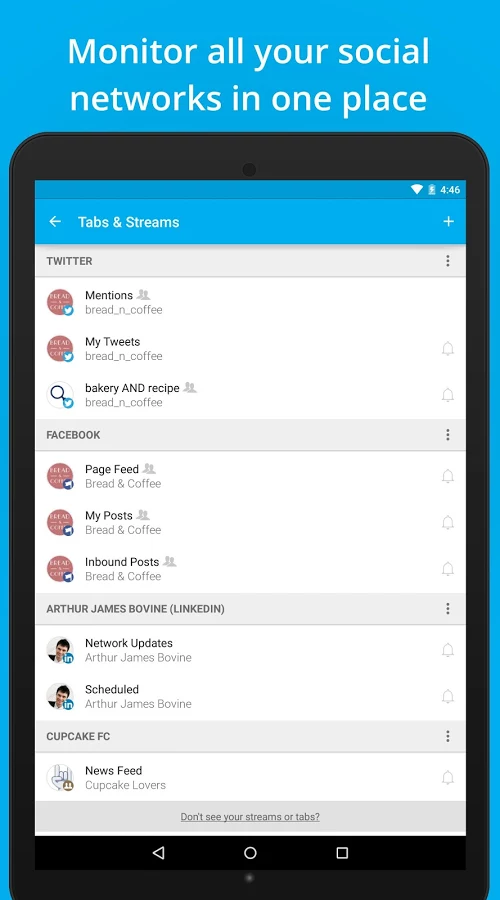 Easy to Use
The Hootsuite mobile app complements Hootsuite's web platform. This amazing social media management app is pretty easy to use. You can easily add all your social network accounts to Hootsuite including Twitter, Facebook, LinkedIn and Foursquare. This is the only thing required to get started with your Hootsuite account.
Simple Yet Powerful
Hootsuite may be easy to use and simple with its interface and functionality. But it is extremely efficient and powerful as well. Hootsuite mobile app allows you to tweet from multiple Twitter accounts or to schedule tweets for Twitter accounts effectively. It also lets you post to your Facebook profile as well as pages and schedule posts for Facebook. Along with Twitter and Facebook, you can also post to LinkedIn, Foursquare and more of the social networks.
Additional Benefits
Along with posting and scheduling posts, Hootsuite also allows you to manage campaigns and analytics easily. Even more interesting is that with this social media management app you can even translate and publish messages to/from over 50 languages. Isn't that great?
Compatibility
The Hootsuite app is compatible with Android as well as iOS devices. You need to have iOS 7.1 or later for being able to use the amazing Hootsuite app on your iPhone, iPad or iPod.
Popularity
With Hootsuite you can manage up to 3 social network accounts for free. For managing more of your social media accounts you can upgrade to the enterprise version. With a 4.1 star rating on Google Play Store, Hootsuite boasts of over 9 million users. Also, Hootsuite is a top-notch app for Android that helps you manage your social media profiles and track all social media analytics.
So, what are you waiting for? Join the 10+ million professionals who trust Hootsuite. Get this quality app for your Android smart phone or your iOS device to build your social media audience, manage your social networks like Twitter, Facebook, LinkedIn and Foursquare from anywhere anytime and track the click-through analytics to all your posts.