Internet Companies
Get Cybersecurity Solutions That Can Scale With Your Needs
Industry Overview - Need for Enhanced Security
In the expanding Information Technology (IT) and Software as a Service (SaaS) realms, security is an essential priority. To prevent unwanted cyber threats, IT and SAAS firms must ensure their networks are safe for customers to use without experiencing any data breach risks.
With that in mind, enhancing security measures has become an urgent priority - from regular assessments to establishing improved monitoring solutions and incorporating robust controls.
All these steps are crucial to guarantee compliance with industry standards while also protecting sensitive information and mitigating any culprits of attacks.
What Can Happen if You Neglect
Cybersecurity in the SAAS & Internet Companies?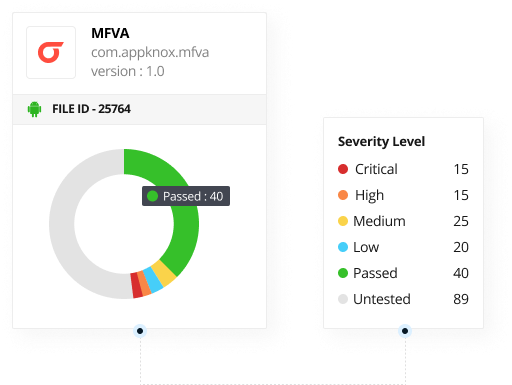 Get a Complete Picture of Your App's Security - Quick and Effortless.
The Appknox dashboard provides user - friendly and efficient scanning that generates concise reports in little to no time - just a few clicks away!
Automated Scan in 60 min
Reports with CVSS score in a Few Clicks
Get Solutions Deployed at Your Convenience
Appknox provides businesses with the hassle-free flexibility to choose the best deployment option for their needs.
On-premise
Cloud Deployment
Cover All Grounds for App Security
Adopt a holistic approach to securing your applications by combining the speed of automated solutions with the expertise of highly trained security experts.
Automated Solutions
Manual Pentesting
How We Transformed SAAS & IT Company Security
Outcomes with Our Solutions
Our Clients Love Our Work, and Expert Reviews
Testify to That!
Get Started With Appknox Today. Take Control of Your Mobile App Security Before It Turns Into a Business Threat.