Try Appknox's Real-time Dynamic Analysis

See exactly what hackers see!
Test your mobile app on real devices to detect any loopholes in the data flow.
Save your apps from Man in the Middle Attacks (MiTM) with Appknox.
1 Start DAST
2 Select the Device type and OS Version
3 Interact with the Real Device Simulator
4 Get the Vulnerability Details Report
Get a Complete DAST Scan Tool with Appknox
Our automated DAST tool simulates real-life attacks on your apps to uncover
security flaws and fix vulnerabilities before they turn into threats.

Automated Device Simulation
Mimic real-life interactions on your app with the device simulator feature on the appknox DAST dashboard. Understand the entire information flow — what, when, where and how is it shared, and catch the security loopholes.

130+ Test Cases Access
Access multiple test cases using our Dynamic Analysis solution to evaluate and pass regulated compliance. For every test case, get detailed reports with remediation guidance and improve your security posture.

Dynamic Induced API Testing
Detect and capture all API calls and endpoints used in a dynamic session. With our dynamic induced API testing capabilities, discover as well as mend the vulnerabilities lying therein.
VULNERABILITY ASSESSMENT
Dynamic Analysis meets CVSS
Reporting with Appknox

Business Impact
Understand how the vulnerabilities impact your day-to-day operations and business.

Vulnerability Severity
Get a detailed analysis of how your vulnerabilities can turn into a threat.

Regulatory and Compliance
Scan and find what vulnerabilities could cause regulatory and legal compliance issues for your business and industry.

Test Case Coverage
Bulletproof your app when Appknox tests your apps against 130+ test cases and surfaces vulnerabilities.

Vulnerability Location
Get the exact location of the vulnerability in the code without spending hours scouring your source code.

Integration with Developer Tools
Appknox Dynamic Scan plugs into CI/CD tools to enable DevSecOps and speeds up testing with integration to developer platforms leading to better communication between development and security teams.
Report Summary
Detailed view of Vulnerability
Assessment Report
Get access to comprehensive Vulnerability assessment reports tailored to crucial industry compliances and regulations.
DAST Features that are loved by Appknox customers
KEY POINTER
120+ test cases to evaluate your compliance levels
Type of scan performed in the application
CVSS based vulnerability risk scoring
Detailed description of each vulnerability
Regulatory compliance to global security standards
Risk assessment of the scanned application
Non-compliant code example
Compliant solution
Related vulnerabilities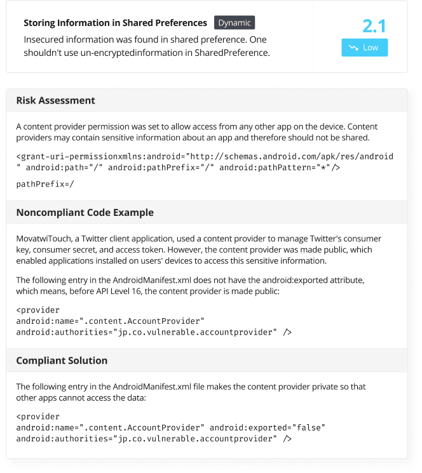 Hear from customers

who stay secure with

Appknox
DAST Scan

Taryar W
Senior Security Researcher
Appknox gives us quick, step-by-step framework to resolve vulnerabilities. We've been effectively managing the security assessment of our entire mobile app ecosystem regardless of number of apps we ship, it takes us as little as 45 minutes.
By Singapore airlines


Piyush R
Co-Founder and CTO
The offering itself is great and has helped us keep our apps secure, static, dynamic, API, all in one tool. The ease of use of the service, responsiveness of the Appknox team to our feedback/ suggestions, they are an absolute delight to work with.
By Simplr

Learn how
Appknox
capabilities go beyond DAST
We Tested
1.5
Of Total Mobile Apps (Both Android & iOS)
API Security
Testing
Complete server-side testing for all mobile application components.

We Have Secured
20000
Of Enterprise Apps
Manual Application Security Testing (MAST)
Introduction of ethical hackers to think like hackers and plug loopholes that outsmart the automated system..

See how Appknox can help you with Vulnerability Assessment
Make Mobile Application Security a priority before it's too late. Enable your development team with automated DAST scans by Appknox.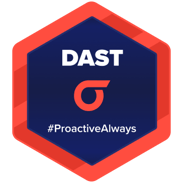 Make DAST security scan an integral part of your mobile app development process. Minus the headache.