Insights by our
Happy Customers
A Glimpse of What Our Happy Customers have to say on G2 and Gartner
Fast and elaborate Mobile app security testing tool
Easy to use and performs scans in minutes for static, dynamic and integration testing with an add-on option for penetration testing
In Gartner





Great product for Mobile App Security testing
It does not need the source code .It uses real devices for DAST. and Manual PT services is exceptional.
In Gartner




Fast and elaborate Mobile app security testing tool
Testing conducted is very comprehensive and covers all the common and advanced vulnerabilities.
In Gartner





Simple And The Best
Simple automated VA process, easy to integrate with our devops environment. The support from the team is really good
In G2





Assess

vulnerabilities as




a part of your


SDLC automatically
Some of the key stats on Appknox VA Tool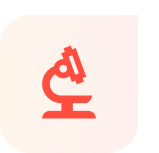 130
Test Cases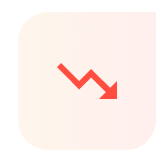 60
Reduced SDLC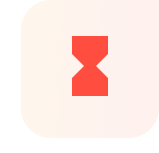 60
minutes of Vulnerability Scan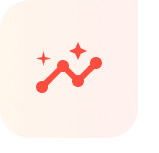 1
False Postive & Negative
Vulnerability Analysis with


Appknox

works wonders. Here's why.

Static scans (SAST)
A fully automated white-box security test
that checks for basic configuration issues in
your code and application.

Automated security scans within minutes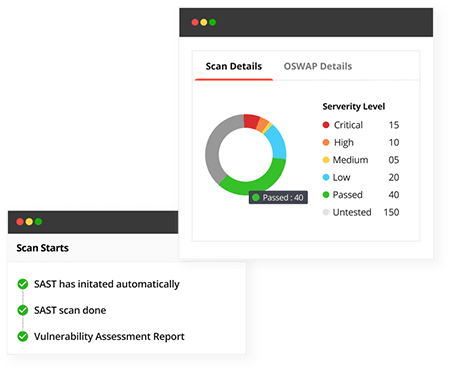 Our Solution is "Dynamic" in all possible way
Dynamic scans (DAST)
A fully automated white-box security test
that checks for basic configuration issues in
your code and application.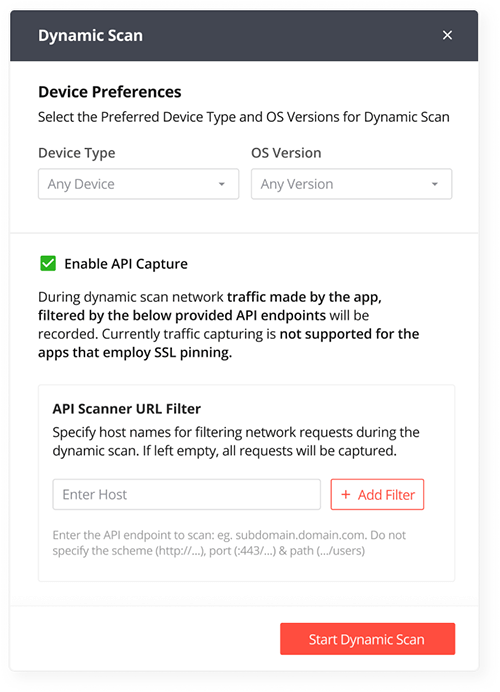 API scans
Capture all APIs and ensure every
endpoint passing information is tested
for security.

Dynamic Induced - API Testing Capabilities by Appknox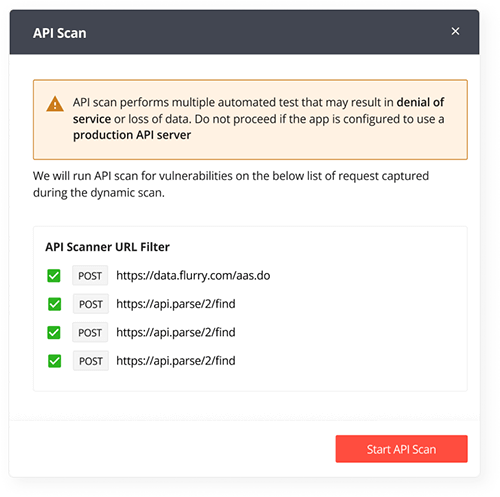 App Vulnerability Assessment -

CVSS Based Reporting
With Appknox, get a detailed vulnerability assessment
report that captures the severity of the vulnerability,
code location, regulatory and compliance issues
among many other things.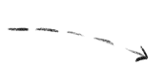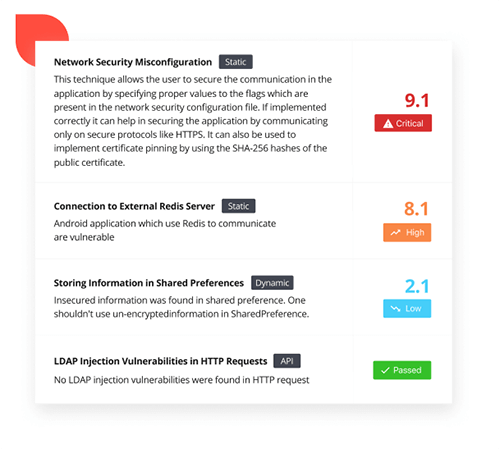 Steps To Getting Started With
Vulnerability Assessment at

Appknox



1
Upload Binary
Just upload our iOS or Android binary on Appknox
2
Start Static Scan
Automatically Static Scan will get started
3
Start Dynamic Scan
Get a real-life view of what your hackers see with DAST Scan.
4
API Security Testing
Ensure all endpoints of your mobile apps are secured
5
Detailed VA Report
Surface all vulnerabilities & derive next steps to remediate them

Hear from customers who stay secure with

Appknox

Taryar W
Senior Security Researcher
Appknox gives us quick, step-by-step framework to resolve vulnerabilities. We've been effectively managing the security assessment of our entire mobile app ecosystem regardless of number of apps we ship, it takes us as little as 45 minutes.
By Singapore airlines


Raman Pillai
Head - IT Infra & InfoSec
Its easy to use and does it job in minutes for Static, dynamic and integration testing with option to manual code review
By Ather Energy


Piyush R
Co-Founder and CTO
The offering itself is great and has helped us keep our apps secure, static, dynamic, API, all in one tool. The ease of use of the service, responsiveness of the AppKnox team to our feedback/ suggestions, they are an absolute delight to work with.
By Simplr

See how

Appknox


can help you with
Vulnerability Scanning
Learn more about our product to get a better idea of how we work and lay down your expectations for the for future !