About us
We Make the Industry's


Best Mobile Application
Security Solutions
Securing businesses and their data
Appknox Supports Value SaaS
We've built a team with strong values around honesty and a customer-centric mindset. Our guidelines reflect our commitment to making mobile apps a safer place for people to interact and transact.
In a value SaaS business model like ours, the founders, along with the team, aim to create highly valuable outcomes for all stakeholders - customers, employees, investors, and ourselves. This ensures we are always in control of the business while being laser-focused on our mission and vision.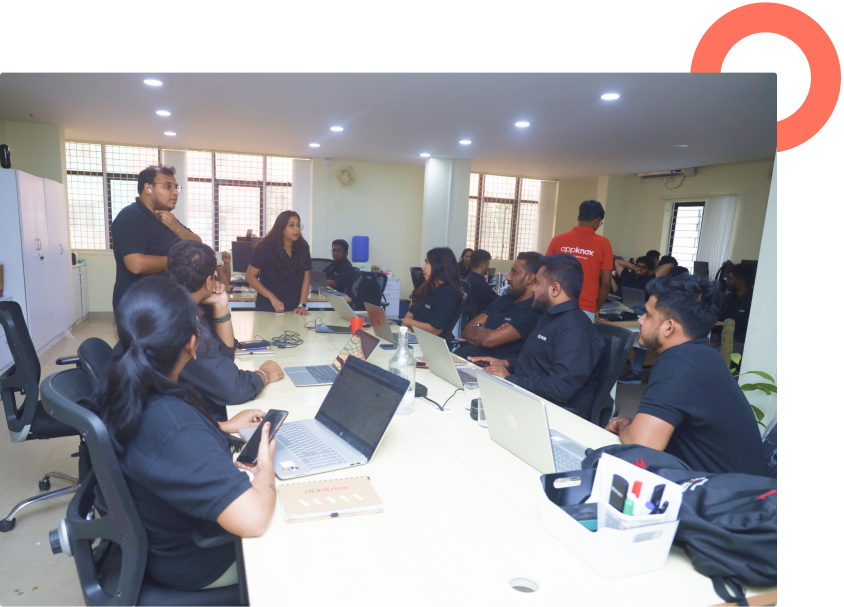 Making of Appknox
Our story begins in Bangalore, India, where two friends get together with
a mammoth mission to secure applications that the world uses.
The Founding Team
Meet the curious minds who founded Appknox to offer mobile application security that's comparable to the legendary Fort Knox itself!
Our Advisors
Our team of exceptional advisors are a key part of our team, helping us provide the best possible service.
They come from a variety of backgrounds and have a wealth of experience in their respective fields.
Our Clients Love Our Work, and Expert Reviews
Testify to That!
Get Started With Appknox Today
Take Control of Your Mobile App
Security Before It Turns Into a
Business Threat.