Automated API Security Testing by Appknox
Secure All the Endpoints
of Your Mobile Apps with API Security Testing
Test Faster - Release Sooner Identify potential vulnerabilities in web servers, databases, and other components that interact with your server. Secure your mobile application with API Security.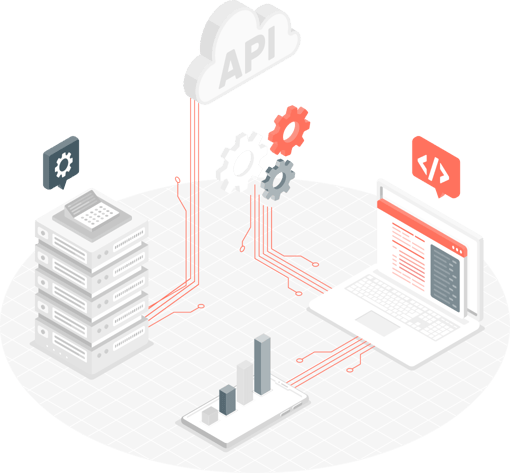 Avoid Vulnerabilities - Protect Your
Brand & Customers with API Security
With Appknox, API Testing is Fast, Easy & Accurate

Fast
Complete VA Under 90min.

Easy
A Scan with Few Clicks

Accurate
Zero False Postive
Effortless Application Programming Interface (API) for Vulnerabilities Enable API Capture During DAST Apply API Scanner URL Filter Start Scan with One-click Get Vulnerability Report
Testing APIs for vulnerabilities


couldn't get any easier
Reveal APIs
During the dynamic scan itself, the network traffic made by the app is recorded and filtered by the API endpoints.
You can further deselect any captured APIs you don't want to inspect and initiate the scan.
KEY POINTER
Complete list of APIs captured during DAST
Select only those APIs that you want to scan
Start Scan with one-click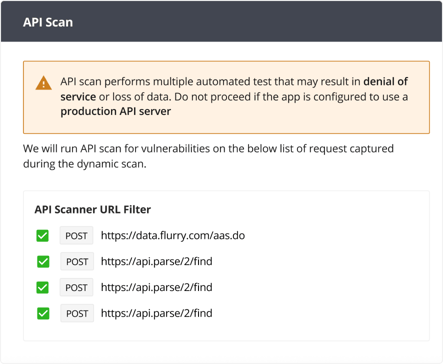 Scan APIs Against 20+ Test Cases
Automated test for over 20 test cases, categorised as Critical, High, Medium and Low based on their business implication.
KEY POINTER
Automated test against 20+

security test cases

Range to test critical-to-low business impact vulnerability
API input value outside a specified range are caught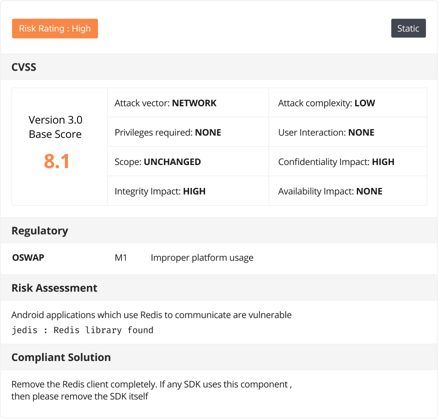 Get Detailed VA Report
Our in-depth evaluation report is designed to give you a clear understanding of vulnerabilities and how to fix them.

The report is password-protected for your security and contains a summary of our findings.
KEY POINTER
Get the password-protected report with one-click
Easily comprehend the audit summary
Plan the fixes with compliant solutions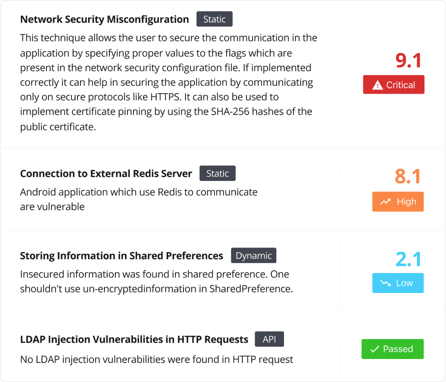 Customers

who stay secure with

Appknox

API Testing

Taryar W
Senior Security Researcher
Appknox gives us quick, step-by-step framework to resolve vulnerabilities. We've been effectively managing the security assessment of our entire mobile app ecosystem regardless of number of apps we ship, it takes us as little as 45 minutes.
By Singapore airlines


Piyush R
Co-Founder and CTO
The offering itself is great and has helped us keep our apps secure, static, dynamic, API, all in one tool. The ease of use of the service, responsiveness of the Appknox team to our feedback/ suggestions, they are an absolute delight to work with.
By Simplr

Learn how
Appknox
capabilities go beyond API Testing Tool
We Have Secured
20
Of Enterprise Apps
Manual Application Security Testing (MAST)
Introduction of ethical hackers to think like hackers and plug loopholes that outsmart the automated system.
We Tested
15
Total Apps (both Andriod & iOS)
Remediation Call
This remediation call confirms that the corrective actions are in line with industry best practices and will help you to prevent any future exploitation by hackers.

See how Appknox can help you with Vulnerability Assessment
Make Application Security a priority before it's too late. Enable your development team with automated scans by Appknox.