Join us at GISEC Global 2022
What makes us the most complete Appsec

Accuracy meets Speed
130+ test cases with Less than 0.0001% false positives. All that in done in 45 minutes.

Bullet Proof Security
Automate Testing with SAST, DAST and dynamic induced API scans. Covering all loopholes.

Real Time DAST
See what hackers see with replicating MiTM man in the middle) Attacks.

Best in class CXO security dashboard
Automate Testing with SAST, DAST and dynamic induced API scans. Covering all loopholes.

Compliance based reports
Detailed VA reports capturing the severity of Vulnerability, code location, regulatory and compliance issue.
we are incomplete without our customer's love
Secured 300+ organizations and 30+
fortune 500 companies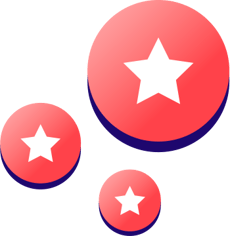 What They Say!
They've trusted us with their web application's security.


InfoSec Gurus! Very smart and responsive team and a great partner! The team took care of all our needs for web, mobile web, and native apps. Furthermore, not many companies out there can do scans and pen-tests for SDKs.
Appknox does it all. From the initial scan to the mitiga- tion approaches and re-scan, they are a one-stop shop. They also help answer any follow-ups from folks who request more de- tails. This has been very valuable to us.


A good solution for comprehensive Mobile Application Security Test- ing. What I like about Ap- pknox is its ease of use and timely response to the sup- port team. I also like the static code analytic part of the suite that informs me with accurate precision on the specific code that is vul- nerable.
Zechariah A
Senior Manager


We are currently using Appknox Agnostically. From a business point of view, we are able to detect more se- curity loopholes. Further, identify the reason for those security holes to im- prove our overall code quality improving our secu- rity process. If there is an area we missed while test- ing for security issues. In that case, Appknox acts as the second layer of security testing on top of our inter- nal verification and testing process, which is serving our current business re- quirement.
Taryar W
Senior Security Researcher
#GISECGlobal
Come & Say Hi


to us at

Booth F28



21 - 23 MARCH 2022
DUBAI WORLD TRADE CENTER
CISO Spotlight - Is open banking an "Open Target" for Cybercriminals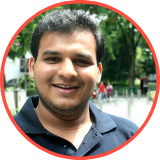 Harshit Agarwal
Founder & CEO
Over the last 6 years, Harshit has worked with over 300+ businesses ranging from top financial institutions to Fortune 500 companies to set up security practices helping organisations secure their mobile applications and speed up the time for security testing.