The use of mobile devices and apps continue to grow at an insane pace. More and more information is now being exchanged over the internet. Everything is becoming connected. Organizations are undergoing transformation around the globe in order to keep pace with customer demands and competition in this digitally connected world. However, one of the main areas of transformations that are required is often being ignored by a lot of businesses out there. That's why we're hearing about so many post data breach actions taken by businesses which have already cost them big. If you are a business and are not sure whether you should invest or transform your security landscape, here are 9 alarming signs you need to invest in security, particularly invest in mobile app security.
1. You don't have a team internally that are experts in mobile app security
Mobile App Security is a niche in itself. It requires a team to constantly monitor and report the status of the most important security elements of your app. It's never an easy task to add a bunch of expensive security researchers to your team without taking a heavy hit on your operating costs.
A great alternative to building a team from scratch is to have a specialized outsource team to monitor and manage your app's security parameters.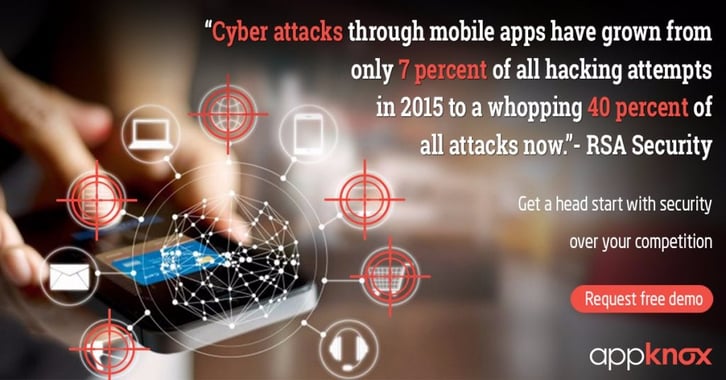 2. That you've hired generalized security vendors
Security is not a one solution fits all. We've mentioned in the past that mobile app security components are a huge space in itself. Security testing vendors often claim they can do it all and help you get secured all around. But the truth is companies are still getting hacked every day. So ensuring you are testing your app isn't really the solution, but rather an illusion that most businesses hide behind.
Your best option is to go with people who are specialists in this space, who know every component in and out. In this case, mobile application security testing specialists. Speaking of which, Appknox is considered as a global leader in mobile app security testing. It's a robust team of security professionals that help design and customize your mobile app security strategy. They are backed with an automated security solution that constantly monitors the threat landscape of your app. Here's how Appknox helps keep your mobile applications secure.
3. When you are thinking of racing past competition
Racing past your competition involves various things like lower operating costs, increased operational efficiency, impenetrable security and more. When you are thinking of racing past the competition, ensure that you get to the market much faster than they do.
However, reaching the market faster also means quality and security takes a hit most times. Appknox again helps businesses and teams achieve 75% faster time to market without any compromises to their security. Don't take it for the statement it is, take a look at what Appknox did for one of the world's largest FMCG giants.
4. When you stay awake at night worrying about tomorrow
Staying awake at night by no means should be taken lightly. Especially if you are staying awake because you are worried about your job or business at stake.
The best remedy to helping you reduce worries is to have it addressed right at its core. Get proactive about your business security in whatever form or way. We talked to many businesses and help them address their security concerns for their application's security. It's safe to say we have helped them have better sleep at night as well.
5. When you think of expanding your services and offerings
There is a high possibility when you are expanding your services and offerings that you are either going to introduce a new application to power those offerings or services or you are going to scale your existing application to do more.
All in all, you are going to have to ensure that either the new app or the add-ons in the existing app is secured so that your new services hit the market flawlessly. This helps you avoid any expensive mishaps that could otherwise happen should you encounter an unforeseen event.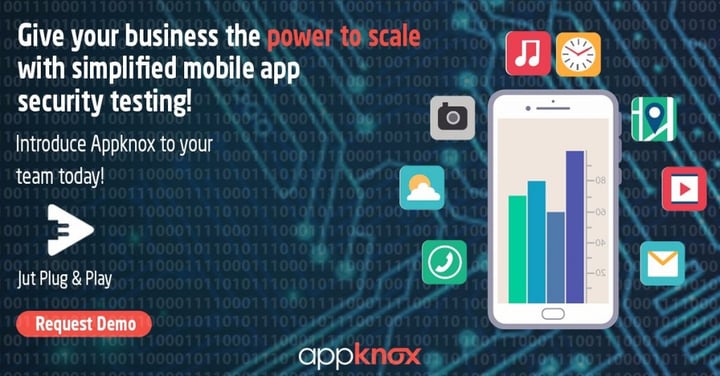 6. When you hear it all over the news
If you're a business in the enterprise space and have not had to deal with mobile applications much, you are likely not alarmed much by the headlines in the news. "Sure application security is important," you're saying to yourself, "but only for those businesses that produce mobile apps." You're right in saying that the businesses who are into developing apps have a huge onus to get mobile application security right. However, that's not the complete picture. You may not realize it, but mobile apps are more pervasive than any other medium in a modern business, and it's high time you paid attention to the importance of mobile app security and why it is critical for your business.
I'm sure Facebook said the same thing a few years or months ago. Look at the amount of data that has been compromised at the cost of pure ignorance. The news is plagued with cyber attacks and data breaches. Attacks via mobile channels are now popularly trending. Open your eyes, take heed!
7. When you are at your peak
You've worked so hard to build the business of your dreams. You've built a career that has piloted you right to the top. The nature of business life is very unpredictable and uncertain. Someone out there is always jealous of your success. They are going to do everything in their power to bring you down.
If you find yourself at the top one day, the first thing you need to do is ramp up your security. I'm sure your business owns an app. If you aren't aware, your business's mobile app might have just opened up some crazy channels for your nemesis to exploit you.
8. When you've decided to be more proactive
There is no better attitude in business to take than that of a proactive one. Proactiveness goes a long way into helping you spend less, keep up with trending times and ensures that you are prepared for anything that is thrown your way.
At Appknox we're all about proactive security. we've helped some of the biggest businesses in the world prevent some of the deadliest attacks that could have cost the business millions. You may think millions are an exaggeration but take a look around and see what's happening around you. Even better dive down deeper to see how much it has cost those businesses just because pre-security breaches didn't make too much sense to them at the time.
9. When you want to work on customer trust
Having your customers trust you wholeheartedly is one of the most important aspects of doing business successfully. Facebook recently took a massive hit and lost the trust of millions of its customers. We personally knew a lot of people who disengaged and deleted their Facebook accounts.
We can't stress enough that a generalized approach to security isn't going to cut it. We need to ensure that security is approached multi-dimensionally to ensure that all pathways and loopholes are thoroughly secured.
Conclusion
Don't wait to be one of those businesses like Facebook, Walmart, eBay to act post a data breach. Get proactive about security, realize that there are newer channels of exploitation that are creeping in every day and lastly ensure that you don't take a lazy approach to this by just plugging a security solution for the sake of it. The power lies with you and you alone.