Renowned Government Banking Institution in UAE Switches to Appknox for Cybersecurity Concerns
What will you learn from this case study?
This case study highlights the importance of cybersecurity in the banking sector and the measures that institutions can take to improve their security.

It contains the experiences and results of the government banking institution in the UAE after switching to Appknox. Inside you'll find:
In this case study, we discuss:
Company Overview

Problem Statement

Solution Tools and Services

Client's Statement on How Appknox Helped




Let's Secure Your App Together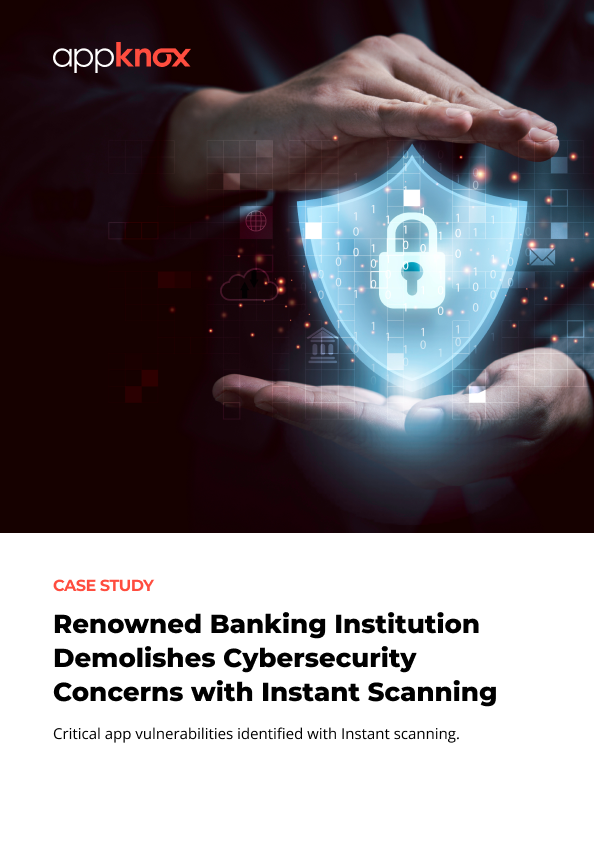 We are loved! Our reviews say it all!