Achieving Cyber Resilience for One of the Oldest Multinational Banks in Nigeria
Why Should You Read This Case Study?
Are you concerned about the safety of your financial transactions and personal data? Discover how one of Nigeria's oldest multinational banks fortified its digital ecosystem against cyber threats and vulnerabilities, ensuring the utmost security for its customers.
In this captivating case study, we delve into the challenges faced by a leading multinational bank operating in the heart of Lagos. Learn how this renowned institution tackled the pressing issue of cybersecurity and revolutionized its approach to protect its 51 mobile applications. Through the implementation of the state-of-the-art Appknox security solution, the bank achieved unprecedented cyber resilience.
Inside, you'll find:
Company Overview: Unveiling the Success Story of One of Nigeria's Oldest Multinational Banks
Problem Statement: Addressing Crucial Concerns - Cybersecurity in the Financial Sector
Solution Tools and Services: Empowering Vulnerability Assessment with Cutting-Edge Technology
How Appknox Helped: Transforming Cyber Resilience for a Multinational Bank
Client's Feedback: Real-Life Testimonial on the Effectiveness of Appknox
Total Vulnerabilities Flagged: Revealing the Insights from Comprehensive Security Assessments
Why Choose Appknox: The Advantages of a Powerful and Reliable Security Platform
Conclusion: Navigating the Importance of Mobile Application Security
Take the first step towards safeguarding your financial transactions and personal data by reading this enlightening case study.
Let's Secure Your App Together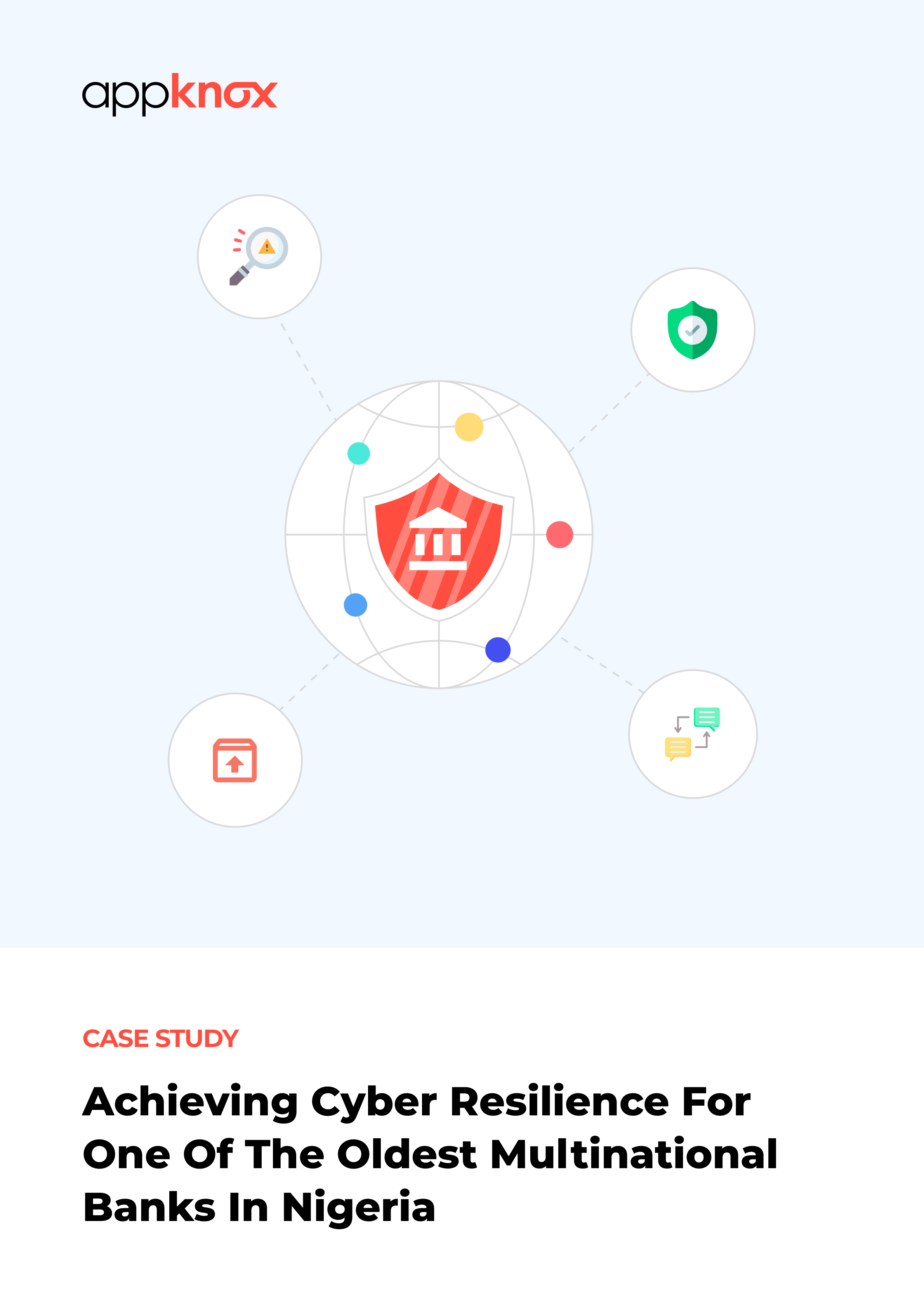 We are loved! Our Reviews Say It All!