How A Global Supply Chain Leader Identifies Their Cybersecurity Concerns
What will you learn from this case study?
Having a secure and reliable communication network is critical for any global supply chain. Even the smallest disruptions can cause major losses.

To prevent this, businesses must prioritize their cybersecurity posture. By doing so, they can ensure the maintenance of consistent business operations and avoid costly disruptions.
Appknox presents this case study of a global supply chain with an insight into their mobile app security concerns. It will give you an insight into the following information:
About the Company

Challenges faced by the Company

Solutions proposed by Appknox

How Appknox Made an Impact
Let's Secure Your App Together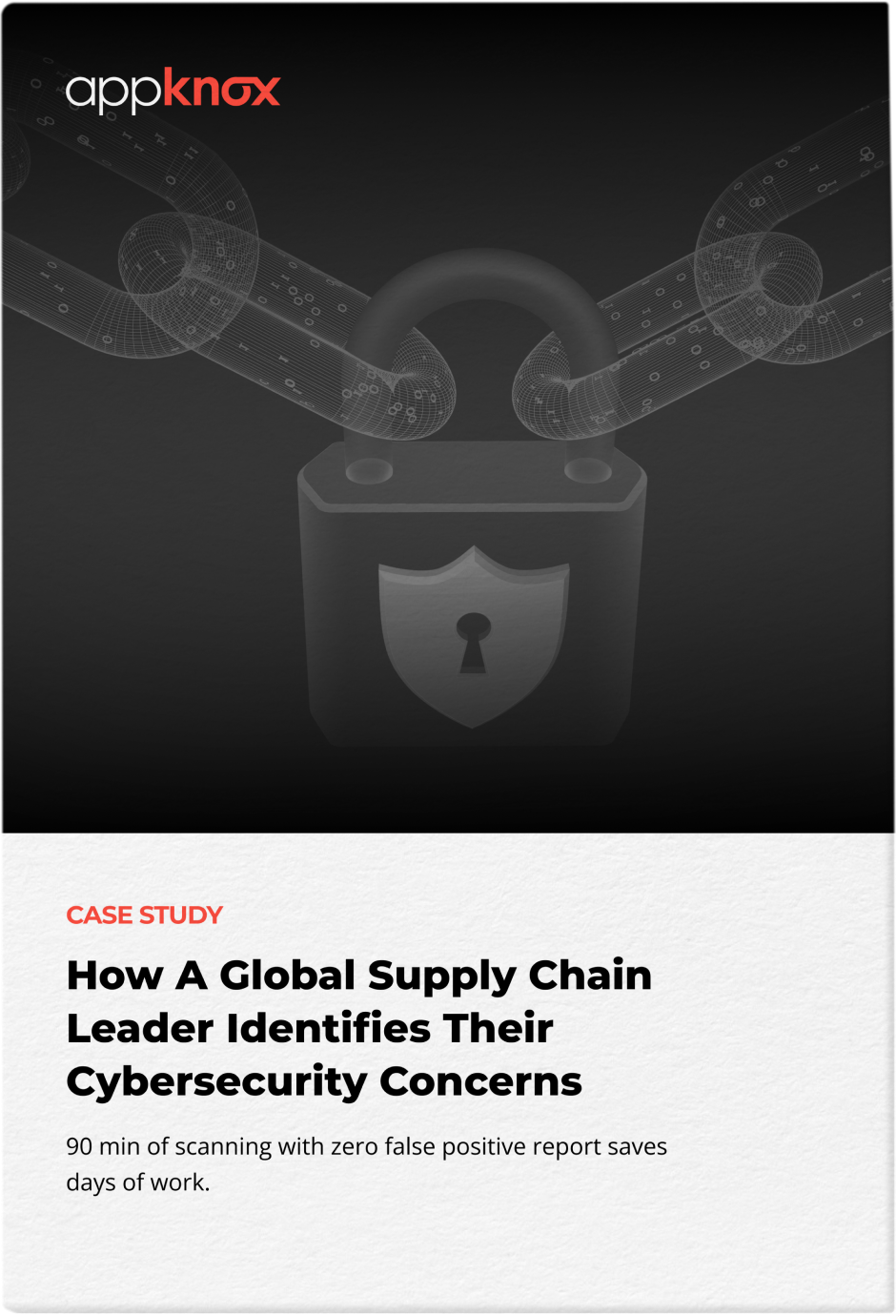 We are loved! Our Reviews Say It All!