Mitigating Risks in BFSI Apps With Appknox's VA in APAC (Asia-Pacific) Region
Why Should You Read This Case Study?
Mobile banking apps have transformed financial management in the Asia-Pacific region, offering convenience and accessibility. Yet, this advancement brings inherent risks as cyber threats and vulnerabilities rapidly evolve. Robust vulnerability assessment measures are crucial for ensuring the security and integrity of banking apps.
This case study focuses on Appknox and its role in mitigating risks associated with banking apps in the Asia-Pacific region. Appknox has earned a reputation for its expertise in identifying vulnerabilities and helping financial institutions fortify their mobile applications against potential cyber attacks.

Inside you'll find:
APAC BFSI Market Overview
Why Mobile App Security Testing is Vital for Cybersecurity in APAC's BFSI Industry
Choosing the Right Mobile App Security Provider: Evaluation Criteria for New-Age BFSI Companies
Evaluating Mobile App Security in BFSI: Current Process vs. Appknox
Unveiling the Key Factors Behind the
Customer's Decision to Choose Appknox
Customer Feedback Snapshots
Let's Secure Your App Together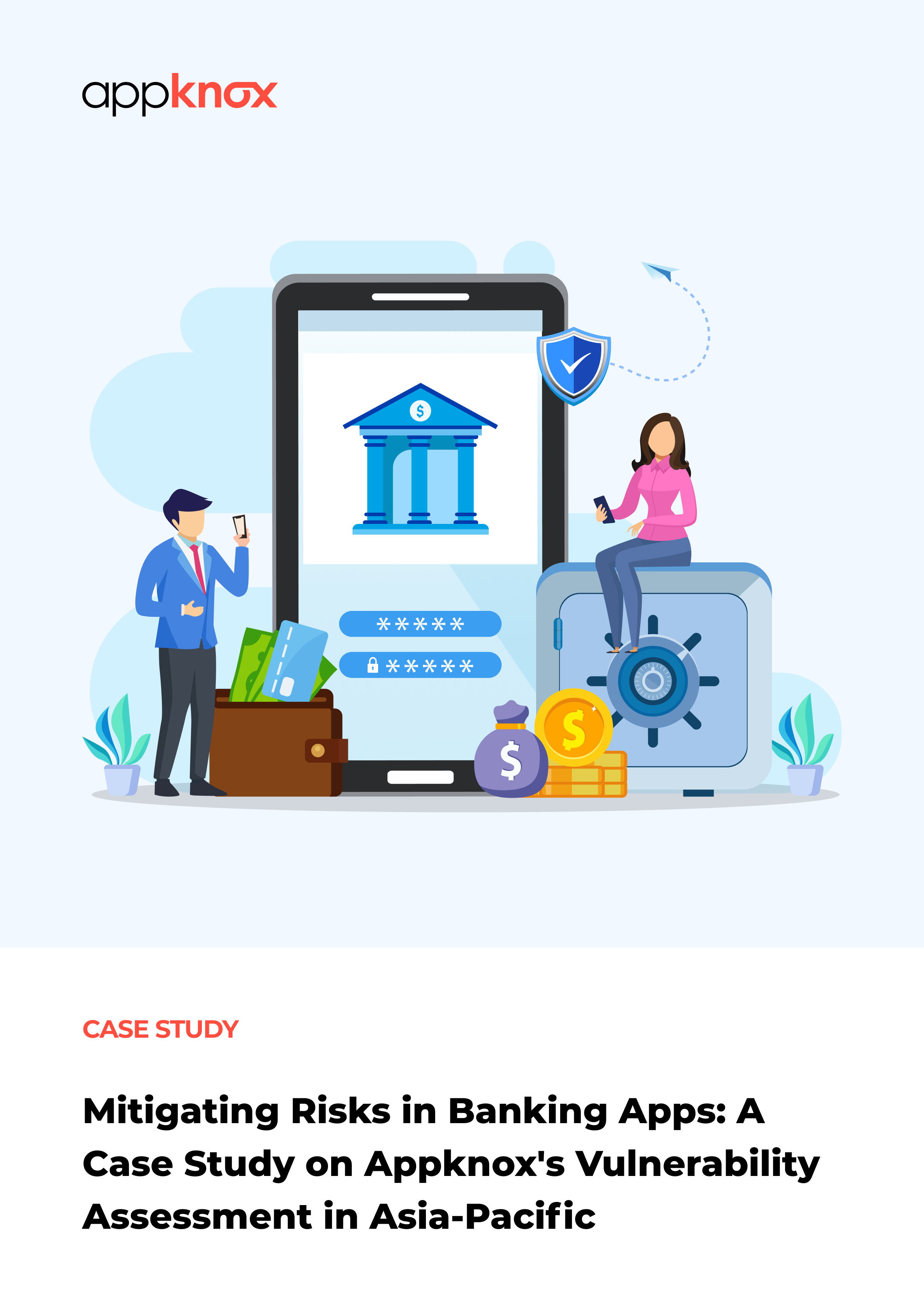 We are loved! Our Reviews Say It All!