Automated VA Scan Helps a Global MNC to Identify 170+ Vulnerabilities in 17 Apps
What will you learn from this case study?
This case study shows how a global MNC's PCP business unit addressed its mobile app security requirements.
After reading it, you will be able to learn about the types of threats and vulnerabilities that PSPs (payment service providers) face.
About the Company

Challenges faced by the Company

Solutions proposed by Appknox

How Appknox Made an Impact
With this knowledge, you can make more informed decisions and identify potential improvements for your own mobile app security practices.
Let's Secure Your App Together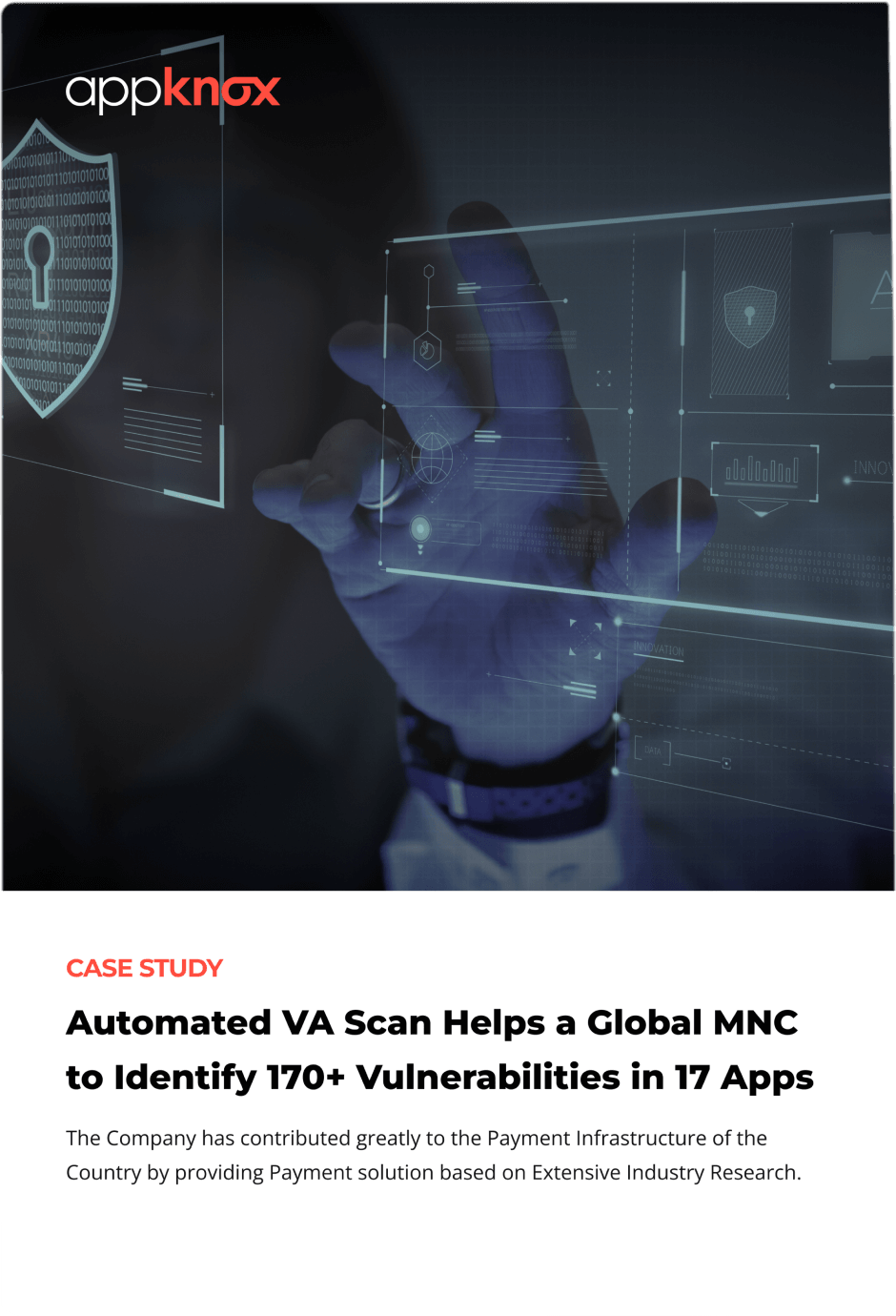 We are loved! Our Reviews Say It All!