Learn how HelloTars boosted its Web security by ensuring customer data is 100% secure and won an edge over other competitors.
What will you learn from this Case Study?
Cyberattacks on an organization are now inevitable. With the rapid increase in cyber-attacks and data breaches, it has now become crucial to not only prevent attacks but also prepare for them.
This Case Study shows how HelloTars completely transformed to ensure clients data is 100% safe and secure and complied with all the necessary compliances like GDPR, OWASP top 10 Standards, with Cert-in Certification to achieve increased revenue, productivity and Ship new product features faster into the market winning over large competitors
Let's Secure your App Together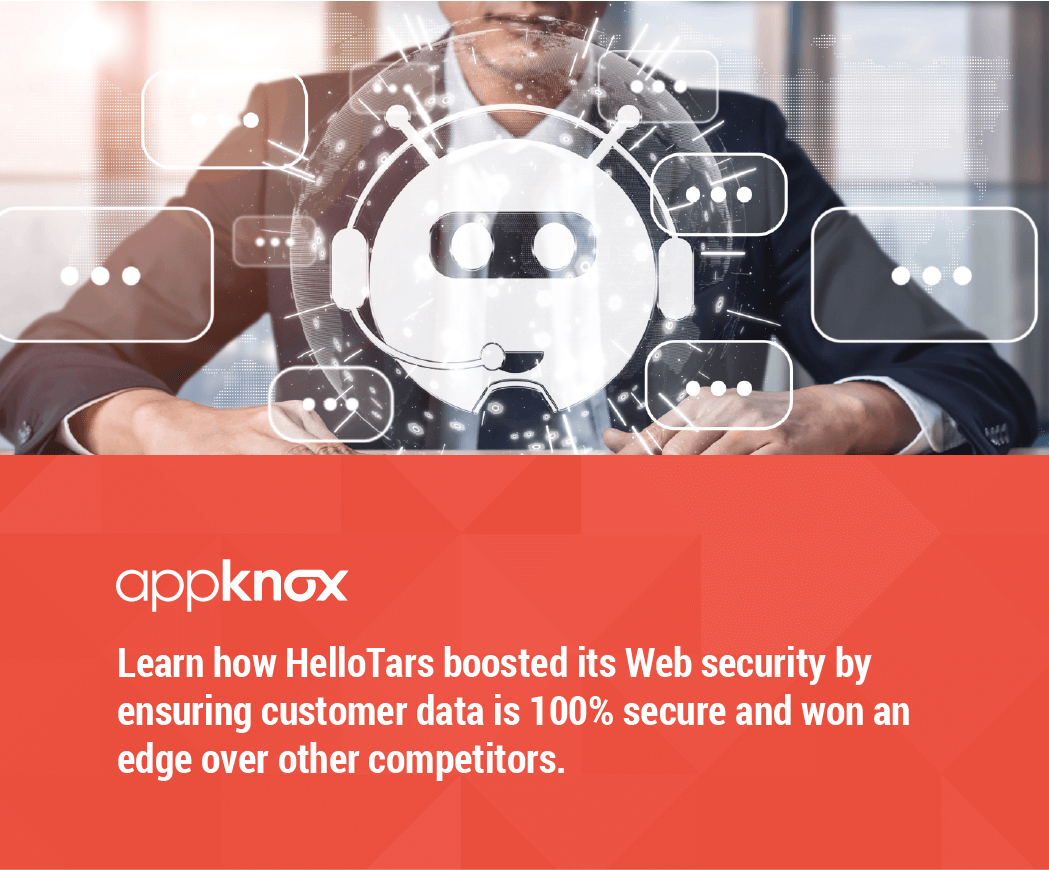 We are loved! Our reviews say it all!