Are VPN Apps Safe To Use? Cybersecurity Insights on 50+ Indian Android VPN Apps
The development of new technologies always goes hand-in-hand with an increase in cybercrime. Despite our best efforts, the privacy of users and business information is constantly at risk because hackers are always coming up with new and more clever ways to target sensitive data.
Although VPNs are often mentioned as a way to strengthen security and protect sensitive information from being seen by others, there is some skepticism about their safety.
Is it safe to use a VPN app? If you are not asking this question already, you should do it now!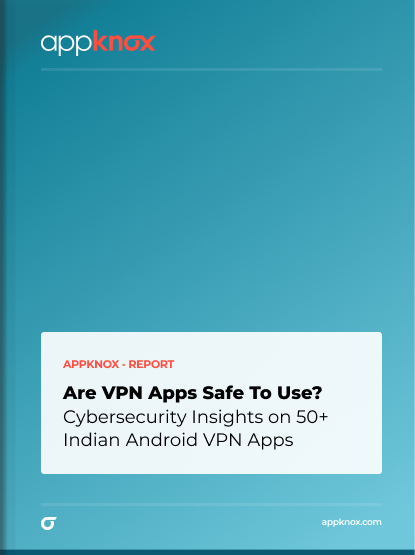 What's Inside?
This cybersecurity assessment report from Appknox is designed to help businesses and customers using VPN apps understand the level of security risk.
Indian VPN App Market: What's Trending?
What Are Some of the Most Common Security Vulnerabilities in Indian VPN Apps?
Our Research Methodology
Why Did We Choose the Top 50 + Indian Android VPN Apps?
What Test Cases Does Our Research Cover ?
Testing Methodology
Key Research Findings
Indian Android VPN Apps Performance on the CVSS Scale
The Most Prominent Vulnerabilities Detected
Mobile App Security Best Practices To Mitigate These Risks
How Appknox Helps You Secure Your Mobile Apps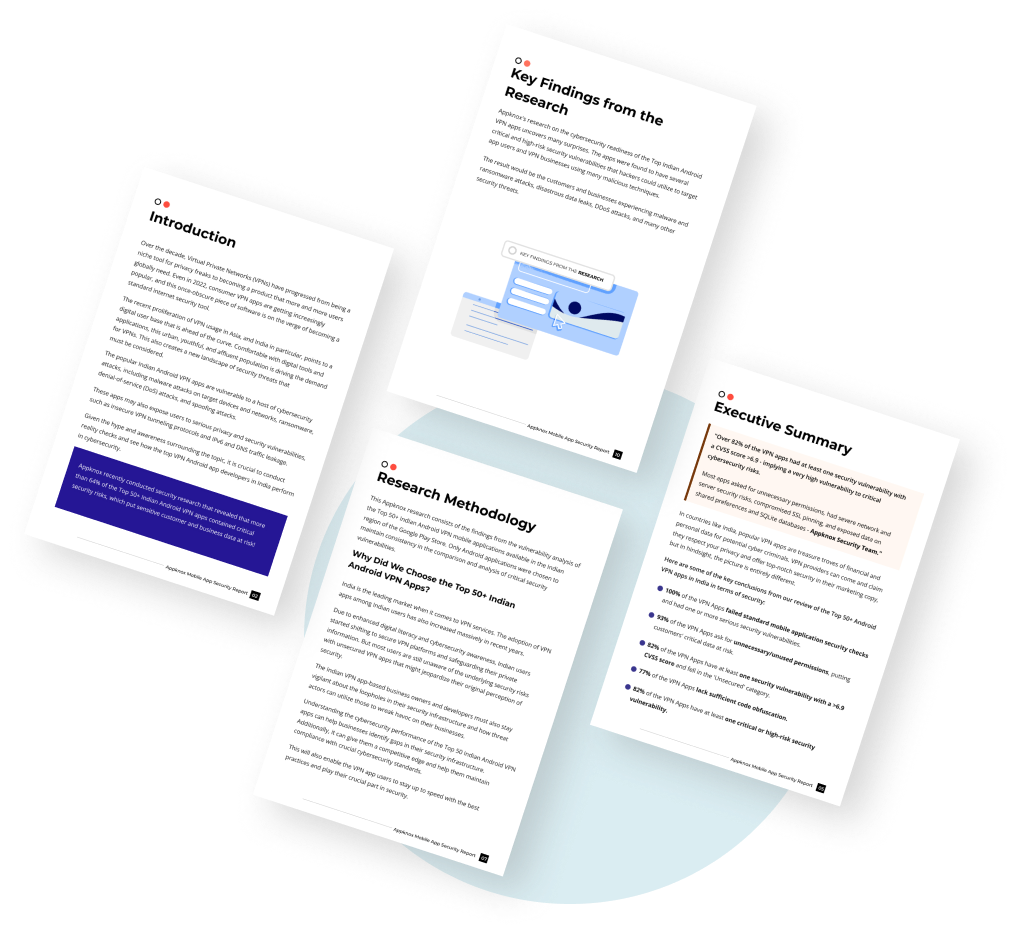 Claim your free Report today
Virtual Private Networks (VPNs) have become a product that an increasing number of users need globally. To understand the level of VPN-related security risk, claim this report now.