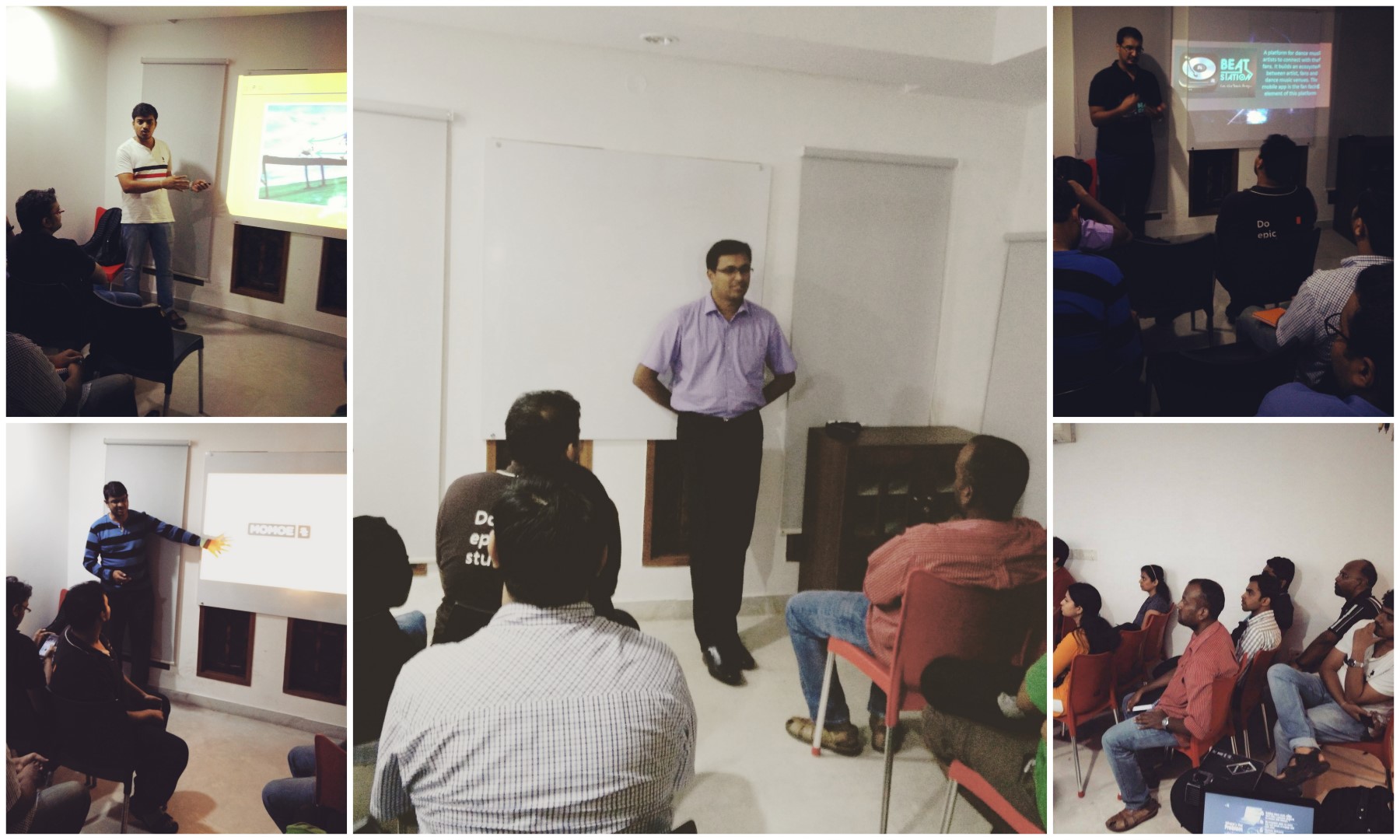 Events are always exciting. Especially when you end up seeing a lot of people gain benefit out of it. Same was the story with our first AppyHours event. The intention of starting this monthly meetup is to get some budding entrepreneurs talk about their newly launched apps and take feedback from an engaging audience. We also have some experienced mentors on board to help the new startups in the problems they are facing as well as for sharing their own learning and experience.
Our first AppyHours event was held on 15th May, 2015 with wonderful support from the BHiVE Workspace in Indira Nagar.
Exciting Startups
The first Appknox AppyHours event had two startups presenting about their apps:

Ayush Agarwal from BeatStation, a mobile app that serves all your electronic dance music requirements. This is a great platform for dance music lovers, artists and even for those who are looking at hosting such events.

Abhishek Sharma from HereNow, an app that connects people who are at the same place. We love the concept of hyperlocalisation and think this is extremely necessary as new services are launched everyday. Location is the next big thing and HereNow is something we might use for our next AppyHours event.
Awesome Mentors
We also had two awesome mentors join us for this event:
Ganesh Balakrishnan, Co-founder of Momoe, the mobile app that enables you to pay with your smartphone when you eat out and shop. Momoe is an 8 month old Bangalore based startup that has enabled 150+ restaurants and retail stores, and boasts of 70K+ users in the city. They have raised a seed funding of $1.2M from IDG Ventures, Jungle Ventures and India Quotient.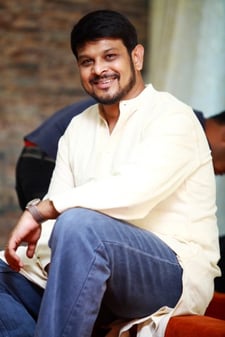 Ganesh graduated from IIT Bombay and IIM Bangalore and worked at various corporates including Bain & Co and Honeywell before starting up Momoe with friends. He spends his waking hours on marketing plans and operations to acquire and engage Momoe consumers. The little time he has left is spent with is 3 year old little one
Hari Palappetty, Product Manager - Mobile Apps @ BigBasket.com, India's largest Online Grocery shopping service provider. Currently, BigBasket Mobile Apps serves more than 100K+ customers across 6 Cities - Bangalore, Chennai, Delhi, Hyderabad, Mumbai, Pune - and is growing steadily.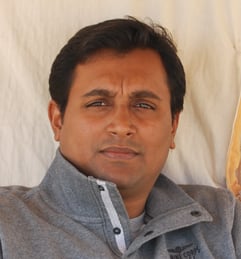 He is a graduate from London School of Economics and in previous Avatar's had worked with IBM, and few other Startups. Currently calls Bangalore his home, and enjoys traveling, biking and photography!
Brilliant Audience
An event like this is successful only because of the audience. We had the privilege to host an amazing audience who asked brilliant questions and kept the interaction useful for everyone in the room. Startups appreciated the help and feedback they received and I am sure it was good learning for everyone in the room.
And More
Some amazing things also happened at the event. Hari met his old school time friend after 15 years and that actually made his day. On the other hand, Ganesh found someone interesting to have a hiring discussion. Well, these things are never planned but it is small things like this that unknowingly makes people happy.
Ultimately, life is a celebration. And we'll continue celebrating each day.