The network of interconnecting devices to exchange data popularly known as the Internet of Things is evolving rapidly in the fast-paced industry of technology. However, advancement in IoT has also taken a toll on security.
IoT Systems strive to enhance productivity, efficiency, and flexibility but also invite uncalled risks to the network.
IoT Security stands as the need of the hour for secure and holistic development. They aid in securing operations of scalable IoT services that mainly bridge the real and virtual dimensions of objects, systems, and people!
Recent IoT Attacks
We see an obvious boost in the rate of attacks on IoT devices with evolving years. This is due to the exploitation of cybercriminals through automated tools over IoT systems with poor security protection management.
Loopholes and vulnerabilities in IoT give these ill-intentioned attackers a baseline to cross firewalls, access private and sensitive networks, and tamper with information as they continue to build malware that travels over connected device environments.
Since IoT systems are vulnerable to attacks, they continue to get prone to malicious cyber breaches. Here is a list of significant attacks that shook the world of the Internet of Things:
1) The Mirai Botnet a.k.a Dyn Attack
The popular 2016 Dyn cyberattack consisted of a series of Distributed Denial-of-Service Attacks i.e., DDoS that targeted Domain Name Systems (DNS) providers known as Dyn.
On investigation, it was found that the malicious events were executed using a botnet inclusive of various Internet-connected devices like printers, IP cameras, residential gateways, baby monitors, and others that were infected with the 'Mirai malware'.
2) Muhstik Botnet
Since 2018, the Muhstik botnet popularly uses web application exploits to hinder IoT devices, including cloud security enterprise Lacework for Drupal and Oracle WebLogic.
The typical attack exists in many stages. In the start stage, a certain payload dubbed "pty" is used to install specific components. Then the 'Muhstik malware' contacts the IRC channel to intake commands for installing an XMRmrig miner as well as a scanning module.
3) Xbash Botnet
Xbash possesses both ransomware and coin mining abilities and expands by attacking over unpatched vulnerabilities in devices as well as weak passwords.
The Xbash Bonet is mainly data-destructive and hindering Linux databases is a typical attribute of its ransomware. There also exists absolutely no functionality inside the Xbash that has the potential to restore post the payment of its ransom.
4) Dark Nexus
Bitdefender coined the name of Dark Nexus after appearing in its user agent string while processing different exploits on the HTTP – dark_NeXus_Qbot/4.0
This grand 'Dark Nexus' botnet infects common IoT devices like smart cameras, routers, and many more.
Dark Nexus can potentially aid spam and phishing attacks, but usually is dedicated to damaging DDoS i.e., Distributed Denial of Service attacks on the online medium.
5) Mozi
A recent hit malware called Mozi is popular for maliciously affecting IoT devices on a global scale. The Mozi malware includes source codes from Mirai, IoT Reaper, and the Gafgyt.
The attacked IoT devices are organized into an IoT botnet that is employed by its owner for executing the distributed denial-of-service (DDoS) attacks, payload execution and data exfiltration.
The affected devices further bond into a peer-to-peer (P2P) botnet and communicate with other affected host devices using a distributed hash table or 'DHT'.
IoT Security Challenges That Organizations Face
IoT has helped many companies and organizations move towards advanced technological capabilities efficiently, with every device connected in one or the other way has resulted in increased hostility and cyberattacks by threat actors.

Here are some Top IoT Security Challenges Organizations Face Today-
1) Lack of Encryptions
Researchers have concluded that 'Security is not the main priority for IoT developers'. The vulnerabilities in security aspects of IoT have risen due to fast-paced competition in the IoT market.

Lack of encryption over sensitive data through devices or transfer is a notable security risk and certain enterprises choose to mitigate whether on the device itself or in the transfer.
2) Insufficient data and updation



IoT products usually are not programmed for frequent updates and some don't get updated at all. As a result, initially, a device purchased by a customer might be considered secure but over time it becomes more and more prone to security issues.
Insufficient device updates, Improper implementation of robust security protocols, exposure of sensitive data, etc. are major threats to IoT Security.
Related Topic- Top 12 Most Powerful Vulnerability Assessment Scanning Tools
3) Lack of physical hardening
Lack of Physical Hardening allows hackers to tamper with devices and access them illegally in the absence of necessary surveillance.
IoT devices tend to lack essential built-in security systems to beat external threats and so turn out to be vulnerable to security breaches.
4) Data Security and privacy concern
Highlighting privacy and security concerns of IoT devices are authentication, identification, and device heterogeneity.
Lack of integration, ethics communication system, scalability, business models, surveillance, etc. leads to data invasion and unauthorized access to private systems.
5) Lack of ownership and governance to drive security and privacy
Lack of ownership and governance to drive security refers to insufficient risk assessments, threat models, and different security testing into the design of the network and its architecture.
There needs to be a dedicated engagement of the right individuals to have ownership of all system processes right from leadership to security expertise.
6) Lack of proper incident response process
Incident response plans include the roles and responsibilities of the security systems, tools for breach management, process post a security incident, investigation plan over a security breach, notification requirements after a data breach, and so on.
This plan helps to proactively protect data that helps in both personal as well as professional sectors.
7) Malware attacks on IoT



With the increasing connectivity of IoT devices, the probability of malware and ransomware attacks also spikes up. These attacks restrict your device's functionality and further even steal your private or professional data information.
Usually, ransomware makes use of encryption to effectively lockout device users from different systems and platforms.
Top 5 IoT Security Testing Tools
IoT systems can be tested individually with the use of both hardware and software tools. Here are some efficient IoT Security testing tools:
1) Appknox

Appknox is an on-demand App security platform that uses an Automated Security Testing suite. It is designed to help enterprises detect and solve security breaches.

It is known to reduce delivery timelines, costs of manpower as well as in mitigating security threats for Global Banks and companies over 10+ countries worldwide.
2) AWS IoT Device Defender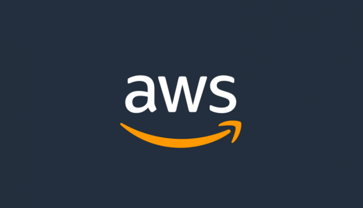 AWS IoT Device Defender is a fully managed system that works to protect your IoT devices. It monitors your IoT configurations nonstop and makes sure that they run security best practices properly.

The AWS IoT Device Defender also eases out the maintenance and enforcement of IoT configurations including device identity, authentication of systems, authorizing devices, and encryption of data.
3) Verimatrix

Founded in 1999, Verimatrix is a company that develops content security for digital television systems worldwide by designing software-based cybersecurity solutions, authentication, as well as watermarking.
Verimatrix provides these services world's esteemed and largest IPTV, satellite, cable, Internet TV operators, etc.
4) Palo Alto Network

Located in California, Palo Alto Networks is a multinational cybersecurity company and builds platforms that consist of progressive firewalls, as well as those cloud-based offerings that expand the firewalls to take care of other segments of security.
It enables your company to prevent potential cyber-attacks using an efficient automated approach that renders consistent security over the cloud.
5) Entrust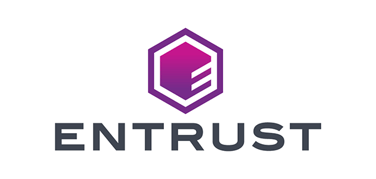 Entrust systems help enterprises to transform their business and create value by strengthening their IoT ecosystem. Entrust safeguards your experiences on the internet along with authentication products using advanced SSL technologies.
The IoT Agent from Entrust helps achieve that goal by enabling high-assurance IoT security to drive innovation.
Conclusion
The IoT systems are aiding the world of technology to evolve towards advancement and super interconnectivity. However, it is also quite evident that even with modern proficiency in IoT technology, it stands vulnerable and weak to security threats.
What is the use of the best of the best systems when they are not secure? This is why there have been built powerful and robust tools by esteemed companies that help secure your IoT systems and result in the best efficiency with tough security!
So, what are you waiting for? Protect your systems today for a secure tomorrow!
Hope you liked the the list on IoT Security Testing Tools!