It is imperative for any national security agency to diagnose, identify, and address the possible vulnerabilities within their defense system to avert exploitation of the nation's security. Similarly, it is equally vital for any IT organization to have adequate checks in place to avoid compromising their most treasured 'enterprise or customer data.' Especially with the constantly evolving risks across cyberspace, backed by the increasing dependency on the cloud, vulnerability assessment has turned out to be a 'must-have' for businesses across industries.
Cybersecurity mishaps are on the rise, as the average cost of data breaches amounts to $3.86 million as per IBM data breach report. Surprisingly, only 38% of the leading global organizations are equipped with ways and means to combat such attacks. These numbers testify to the need to adopt vulnerability scanning mechanisms across diverse enterprise departments.
Organizations with sensitive data are the most susceptible to cyber threats and attacks. These potential threats must be kept at bay by security professionals before they face any attacks. A systematic approach toward discovering the security weaknesses, and evaluating the severity of vulnerabilities, followed by well-thought mitigation plans, drives all vulnerability testing tools' success.
Different Types Of Vulnerability Testing Tools
The world is transitioning towards digital transformation, pushing forward the need to build a robust vulnerability management mechanism.
Vulnerability assessment tools are classified into four broad types:
1) Cloud-based vulnerability scanner Tool
Cloud-based vulnerability scanner primarily scans and detects possible risks to the websites and other online assets a company possesses. The demand for these scanners has sky-rocketed owing to the increasing dependency on the cloud, especially with the 'new normal remote working style.
2) Host-based vulnerability assessment tool
Host-based vulnerability assessment scanners can be installed on any or every host within the system to provide insights on potential damages incurred by insiders or outsiders who enjoy partial access.
3) Network-based vulnerability testing Tool
Omnipresent connectivity within the network multiplies the risk of data compromise and this is why network-based vulnerability scanners came into existence. It identifies vulnerabilities in the network and possible network security attacks in wired and wireless systems in real-time.
4) Data-based vulnerability assessment tool
Databases are in today's digital world overburdened with critical organizational data. Loss of such data not only results in monetary but also reputational damages. A data-based scanner searches for vulnerabilities within the database, such as weak passwords, missing patches, misconfiguration, etc., and highlights them to the users in real-time to avoid all underlying risks.
Must Read- What's the Difference Between Penetration Testing and Vulnerability Scanning?
External V

ulnerability Assessment Testing Tools
There are many vulnerability Scanning tools available in the market. They can be paid, free, or open-sourced.
Here are the 12 top notch vulnerability Assessment scanning tools you need to know before you decide to invest in one:
1) Appknox

Appknox is the market leader, specializing in providing vulnerability-detecting applications for mobiles. Highest rated by Gartner & G2, Appknox has a completely automated vulnerability assessment process with the most advanced team to perform penetration testing for mobile application security testing. With over 20,000+ vulnerability scans conducted, Appknox has been able to help over 800+ mobile app businesses & Fortune 500 companies in reducing delivery timelines, and manpower costs & mitigating security threats for Global Banks and Enterprises in 10+ countries.
2) Nikto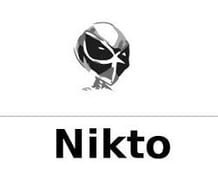 Nikto is an open-source vulnerability scanner for web servers. Nikto offers expert solutions for scanning web servers to discover dangerous files/CGIs, outdated server software, and other problems. This is like a perfect in-house tool for all web server scanning that can detect misconfiguration and risky files for over 6700 items.
3) OpenVas

OpenVAS offers a full-featured vulnerability scanner capable of carrying out both authenticated and unauthenticated testing. OpenVAS is a complete suite of tools that collaboratively run comprehensive tests against client computers, leveraging a database of identified exploits and weaknesses. It provides an in-depth analysis of how well-guarded are the computers and servers against known attack vectors.
4) Wireshark

Wireshark is a free and open-source network vulnerability scanner that empowers businesses to track activities at a micro level within the network. Wireshark is an advanced analysis tool with a packet sniffer that captures network traffic on local stores and networks to analyze data offline. It captures all network traffic from Bluetooth, ethernet, wireless, frame relay connections, token rings, and more.
5) Qualys community edition

Quality Community Edition allows users to monitor vulnerability within IT assets and web apps through a single window. It offers a streamlined, unified view of the web apps and assets being monitored using an interactive, dynamic, and customizable dashboard. The system allows us to drill down into the intricate details of web apps and assets with their misconfigurations and vulnerabilities.
6) Burp Suite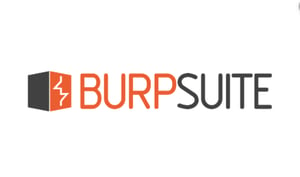 Burp Suite is a popular scanner used for checking vulnerabilities for complicated web applications. It possesses a comprehensive and modular framework that can be customized by adding extensions, further enhancing the testing capabilities.
7) Nessus

Nessus is one of the most preferred application vulnerability scanners which remotely discovers potential threats in computers connected to a network. Its popularity is proven by the fact that more than 30,000 organizations use its services and with 2 million downloads worldwide.
Must Read- Key Tests Every Mobile Vulnerability Scanner Must Perform
8) IBM Security QRadar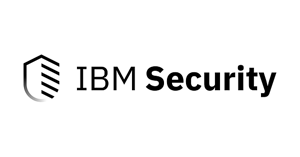 IBM Security is amongst the world's leading cybersecurity providers specializing in developing intelligent enterprise security solutions and services that help organizations keep cyber threats at bay.
IBM Security QRadar allows organizations to gain comprehensive insights to quickly detect, diagnose and address potential threats across the enterprise.
9) Acuneitix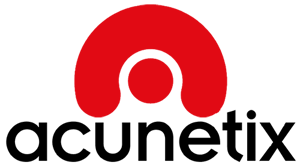 Acunetix is a complete web vulnerability scanner that can operate standalone and under complex situations, with multiple options of integration with leading software development tools. It is an automated web app security testing tool that proficiently audits vulnerabilities like Cross-site scripting, SQL injection, and many more risks.
10) Netsparker

Netsparker is an automated yet completely configurable vulnerability scanner capable of crawling and scanning all types of legacy and modern web applications. Netsparker detects flaws across apps, regardless of the platform or language used to build them.
11) Intruder

Intruder is a cloud-based vulnerability scanner and provides insights prioritized with added context eradicating the need for further analysis.
Must Read- Things to Consider While Choosing The Right Vulnerability Assessment Tool
12) Aircrack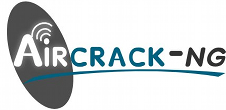 Aircrack is a vulnerability scanner used to access wifi network security broadly under the four areas of monitoring, attacking, testing, and cracking. Aircrack-ng is the easy go-to tool for interpreting and analyzing wireless networks - focusing on 802.11 wireless LANs, with tech-advanced tools available to sniff off wireless packets, intercept them and log unusual traffic, manage all wireless drivers, recover lost keys, and detect issues to crack WPA and WEP.
Conclusion
Risks are mounting with each passing day, along with the risk of revenue loss and brand name at stake multiplying. Customers rely on businesses with their personal data; hence, protecting them is mandatory. Vulnerability assessment tools form the spine of all firm's security mechanisms, assuring real-time discovery of threats and weaknesses. Other than protecting from external threats, vulnerability scanners also offer other benefits, including:
Affordability - Employing vulnerability scanning tools can be free or with minimum charges; in both cases, it is more affordable than employing full-time employees for the same.
Quick and reliable - The vulnerability assessment tools are quicker and more reliable as they take just a few hours to identify and combat all threats.
Performance - The scanners perform and are experts in treating almost all well-known risks, while humans might be restricted to excelling in only a few particular ones.
Automated - All functions available on penetration testing is entirely automated to perform regular scans without manual intervention or involvement.
No matter if someone chooses the best vulnerability scanner, its success will be entirely dependent on the business's peculiar needs. It's better to be careful about comprehending the business requirement fully before investing in one.

---
FAQs
1. What is a Vulnerability assessment tool?
Vulnerability assessment tools allow a systematic review of security weaknesses in any information system. It conducts an overall evaluation of the system to check how susceptible they are to any known vulnerabilities, assigning severity levels to those vulnerabilities, and recommending remediation or mitigation if the need arises.
2. Why do we need a vulnerability testing tool?
Organizations with sensitive data are the most susceptible to cyber threats and attacks.
These potential threats must be kept at bay by security professionals before there are any attacks. Hence Vulnerability assessment is one of the key facets of the overall IT risk management strategy.
Vulnerability testing tools aid security researchers in detecting and fixing vulnerabilities, thus creating a safe cyber environment.
3. Which tool is recommended for open-source vulnerability scanners?
Open Source vulnerability scanner identifies and mitigates possible risks associated with the open-source software within the code and associated dependencies.
Grabber is a popular open-source web application scanner capable of detecting security vulnerabilities in web applications. It scans and recommends areas of vulnerability within Cross-site scripting, SQL injection, Ajax testing, File inclusion, JS source code analyzer, and Backup file check.
The ease of use and portability are the key reasons for its popularity, though it is not the fastest as other scanners.
4. How do vulnerability assessment (VA) Scanning tools work?
Post defining the target scope of vulnerability assessment, the type of scan is confirmed using several techniques and strategies, anticipating the devices' responses. Basis the reactions received from devices, the scanner ensures the vulnerability severity and accordingly recommends a mitigation plan to patch such underlying gaps.