The link between smartphone users and mobile apps is becoming stronger than ever. Every job, from getting up in the morning to going back to sleep, requires the use of mobile apps. Moreover, mobile applications are becoming increasingly complicated, necessitating the installation of end-to-end security measures.
Enterprises may use mobile application security testing tools to create dependable apps that are scalable and available across numerous platforms. In this blog, we will evaluate mobile trends and take a look at some of the most promising mobile app security testing tools.
What Numbers Tell Us About Mobile Apps:
Around 115 billion mobile apps were downloaded across the globe in 2019 (Sensor Tower)
In the year 2019, an average US resident spent three and a half hours on their mobile device
Around 120 billion hours are spent by users on mobile gaming apps in a year, get Apps download data.
The total number of apps downloaded on the Apple Store in 2019 - was 30.6 billion (Sensor Tower)
The total number of apps downloaded on the Google Play Store in 2019 - was 84.3 billion (Sensor Tower)
According to a forecast, in 2019, around $461 billion was generated in revenue through mobile apps (Statista)
Cyberattacks in 2019 targeting smartphones increased by 50% as compared to 2018 (ZDNet)
In 2019, malware attacks on mobile banking apps also increased by 50% as compared to 2018 (DarkReading)
Imagine so much is happening in this ecosystem yet the privacy and security aspect of a mobile app takes a hit. More often it is replaced by the convenience and the time to market priorities of the business owners. So much time and money are devoted to other parameters such as Performance, Usability, Functionality, Compatibility, Load, etc.
The bad news is that securing mobile apps is not an easy affair. The added sophistication of the multiple mobile OS used nowadays makes the matter worse. But the good news is that there are several security testing of mobile apps available that are useful in the various aspects of mobile app security such as active threat monitoring, malware analysis, real-time security testing, etc.
Explore the Best Mobile App Security Tools
With the cyber risk landscape evolving, it's more vital than ever to verify each application for all possible security flaws. Mobile app security testing tools offer such testing services as well as recommendations regarding when these tests should be performed in your pipeline.
In many cases, the advanced mobile app security testing tools even offer a continuous testing service that is active throughout the development cycle. So, let's take a look at some of the most relevant and highly recommended mobile app security testing tools:
1) OWASP Zed Attack Proxy (ZAP)

The OWASP ZAP is one of the world's most popular mobile app security testing tools that are free to use and is actively maintained by hundreds of volunteers worldwide. OWASP ZAP helps in finding security vulnerabilities automatically in applications during the development and testing phase. It's also a great tool for penetration testing who are experienced enough to use it for manual security testing.
2) QARK (Quick Android Review Kit)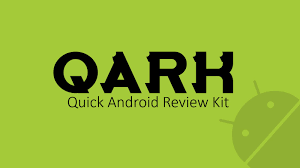 QARK is part of those mobile app security testing that are designed to perform source code analysis and find out potential security vulnerabilities in Android apps. It is community-based, available to everyone, and free for use.
It also attempts to provide dynamically generated Android Debug Bridge (ADB) commands to aid in the validation of potential vulnerabilities it detects.
3) Appknox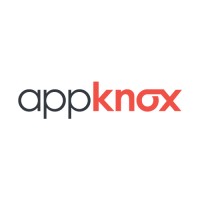 From our list of mobile app security testing tools, Appknox is the first of its kind, enabling developers to detect and resolve security issues as they write code in Android Studio.
While Devknox checks for basic mobile security issues, developers also get real-time suggestions to fix these issues instantly. Consider it to be like autocorrect for security issues. It also takes care of your application's security requirements and keeps it up to date with global security standards.
Switch to Appknox, because Appknox is one of the top mobile app security testing companies in the world, and with the appknox pricing plans you can secure your mobile apps from cyber attacks.
4) Drozer

Drozer is a comprehensive security and attack framework for Android. This mobile app security testing tool allows you to assume the role of an Android app, and to interact with other apps, through Android's Inter-Process Communication (IPC) mechanism, and the underlying operating system. What makes it different and unique from other automated scanners is its interactive nature.
5) MobSF (Mobile Security Framework)

Mobile Security Framework is an automated app security testing tool for Android and iOS apps that are capable of performing static, and dynamic analysis, and web API testing.
MobSF can effectively be used for a quick security analysis of Android & iOS apps. It supports binaries (APK & IPA) and zipped source code. You can read more about mobile security testing tools alternatives for mobsf.
6) Mitmproxy

Mitmproxy is a free open-source tool that allows users to intercept, inspect, modify, and replay any traffic flows exchanged between an app and backend services. The name itself is derived from a kind of cyber attack called MITM (Man in the Middle attack).
In the case of a MITM attack, the attacker secretly relays and possibly alters the communication between two parties who believe they are directly communicating with each other.
7) iMAS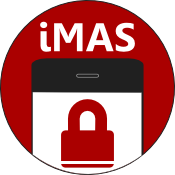 iMAS is an open-source security testing tool that helps developers in encrypting application data, prompt passwords, prevent application tampering, and enforce enterprise policies on iOS devices.
Whether one needs to check for how ios jailbreak really works or debuggers, secure sensitive information in memory, or mitigate against binary patching, iMAS helps your iOS app protect itself in a hostile environment.
Last but not the least, security is not a one-off thing. It's something that needs to be taken care of every single day. We hope these best 7 free mobile security testing tools help you in getting a head start with security.