Cybersecurity is a constantly evolving landscape. We have said it time and again that knowing the rules is just not enough in this ecosystem. Businesses and end-users need to change their mindset and approach to cybersecurity. At Appknox, it's our constant effort to upgrade our knowledge and skills in an environment that is evolving day by day. One aspect of staying proactive is following the top cybersecurity blogs and resources that keeps us updated with the latest trends, research and discoveries.
Ultimate List of the Top Cybersecurity Blogs
Please not that this is not an exhaustive list. It's a list of some of the best cybersecurity blogs and resources curated to keep you updated with the top cybersecurity vulnerabilities, data breaches as well as tips and best practices to avoid getting hacked or breached.
"As the world is increasingly interconnected, everyone shares the responsibility of securing cyberspace." - Newton Lee
Graham Cluley is an award winning computer security blogger and expert that runs a daily blog on the latest cybersecurity news, opinion, and advice. He started his career in the computer security industry as a programmer at British anti-virus firm S&S International (later known as Dr Solomon's Software), where he wrote the first Windows version of Dr Solomon's Anti-Virus Toolkit. Cluley also had senior roles in McAfee and Sophos.
Brian Krebs is the man behind KrebsOnSecurity.com - a daily blog dedicated to investigative stories on cybercrime and computer security. Krebs is best known for his coverage of profit-seeking cybercriminals. His interest in the cybersecurity ecosytem grew after a computer worm locked him out of his own computer in 2001. Krebs has also published a book called Spam Nation: The Inside Story of Organized Cybercrime - from Global Epidemic to Your Front Door, which went on to win a 2015 PROSE Award.
Bruce Schneier has been called a "security guru" by The Economist. And rightly so, since he is an internationally renowned security technologist and the author of 13 books including Data and Goliath: The Hidden Battles to Collect Your Data and Control Your World as well as hundreds of articles, essays, and academic papers. His influential newsletter "Crypto-Gram" and his blog "Schneier on Security" are read by over 250,000 people. He has been writing about security issues on his blog since 2004, and maintaining a monthly newsletter since 1998.
Security Affairs is a cybersecurity blog by Pierluigi Paganini who is a Security Evangelist, Security Analyst and Freelance Writer. He is also a member of the ENISA (European Union Agency for Network and Information Security) Threat Landscape Stakeholder Group, member of Cyber G7 Workgroup of the Italian Ministry of Foreign Affairs and International Cooperation, Director of the Master in Cyber Security at the Link Campus University and the Editor-in-Chief at "Cyber Defense Magazine".
Dark Reading is one of the most widely-read cybersecurity news sites on the Web which has been known to build one of the most trusted online community for security professionals. Their community members include thought-leading security researchers, CISOs, and technology specialists, along with thousands of other security professionals.
Dark Reading encompasses 13 communities, each of which dives deeper into the enterprise security challenge: Analytics, Attacks & Breaches, Application Security, Careers and People, Cloud Security, Endpoint, IoT, Mobile, Operations, Perimeter, Risk, Threat Intelligence, and Vulnerabilities and Threats.
With over ten years of experience providing knowledge and insight into the information security industry, Infosecurity Magazine is an award winning editorial content that provides compelling features both online and in print that focuses on hot topics and trends, in-depth news analysis and opinion columns from industry experts.
Further, it also provides free educational content featuring: an established webinar channel, whitepaper syndication programs & industry leading virtual conferences all of which are endorsed by all major industry accreditation bodies, making Infosecurity Magazine a key learning resource for industry professionals.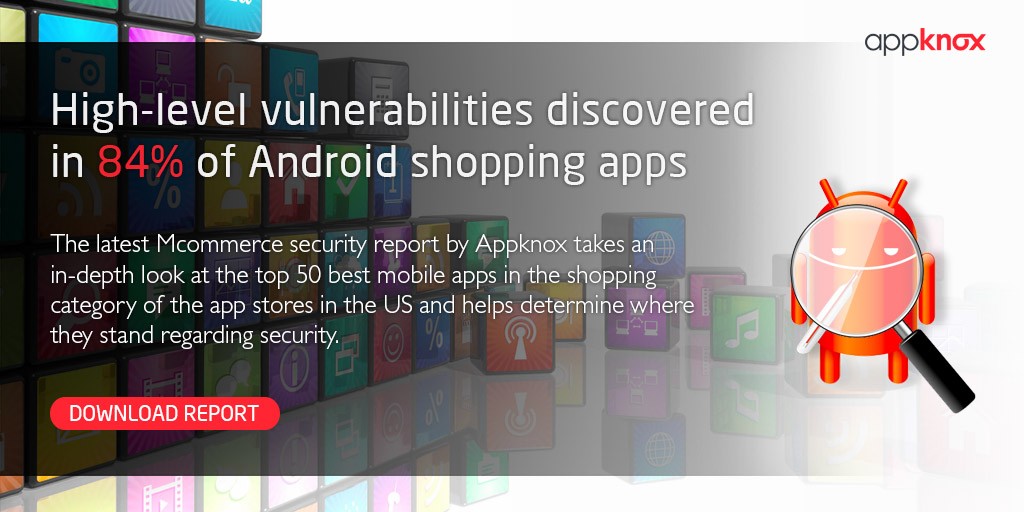 Help Net Security is an independent site, focusing on information security since 1998. They explore a wide range of content and tackle technical security challenges, management issues and other concerns of importance to people working in every department of an organization.
Many of their contributors are industry leaders, renowned for their management, technical and hands-on experience, which ensures that their readers receive the most seasoned advice on cybersecurity.
Nominated for the European Security Blogger Awards 2018 and having won the award for Best Corporate Security Blog in both 2015 and 2016, Malwarebytes provides it's readers with a non-stop mix of deep-dive security analysis, breaking news, how-to content, and cybersecurity awareness.
Their in-depth threat analysis helps security researchers in the battle against malware makers as well as gives its readers the know-how that they need to shut down scammers.
WeLiveSecurity is an Award-winning news, views, and insight website from the ESET security community. It's an editorial outlet for internet security news, views and insight, covering the latest, breaking security news, alongside video tutorials, in-depth features, and podcasts.
They aim at catering for all skill levels, from battle-hardened coders to people just looking for advice on how to secure their data effectively.
Naked Security by Sophos's is an award-winning threat news room, giving you news, opinion, advice and research on computer security issues and the latest internet threats. It won the award for the "Most Educational Blog" at RSA 2017 Blogger Awards and also won the 'Best Security Video Blog' award at the European Security Blogger Award 2018.
Troy Hunt is an Australian Microsoft Regional Director and Microsoft Most Valuable Professional for Developer Security. He writes blog and is also an Pluralsight author of many top-rating courses on web security and other technologies with more than 30 courses published to date.
One of the key projects he is involved in today is Have I been pwned? (HIBP), a free service that aggregates data breaches and helps people establish if they've been impacted by malicious activity on the web. He won the Grand Prix Prize for the Best Overall Security Blog at the European Blogger Awards 2018.
Having won the award for the Best European Corporate Security Blog, Digital Shadows brings you the latest advice, opinion and research that is created by their dedicated intelligence analyst team. From Digital Risk Management to Patch Priorities, Hackivism to Intelligence Tradecraft, Digital Shadows offers various categories of content in the security domain.
Jenny Radcliffe – aka "The People Hacker" – is a force to be reckoned with. She can diffuse a crisis situation, talk her way into a secure building and spot a psychopath at a hundred paces. She has been called a mind reader and a 'human lie detector', and likened to a Jedi Knight.
In reality, she is an expert in Social Engineering (the human element of security), negotiations, non-verbal communication and deception, using her skills to help clients from corporations and law enforcement, to poker players, politicians and the security industry protect themselves from malicious social engineering attacks. She won the award for the Best European Security Podcast 2018.
The Hacker News is a leading source for Hacking, Cybersecurity & Technology News for the Technologists & Nerds. It attracts over 9 Million monthly readers with it's in-depth technical coverage on Cybersecurity.
From banking to e-commerce, from social media to dating, security technologies make a lot of our current digital world possible. With over 1 million unfilled cybersecurity jobs globally, here's Why Now is a Great Time for a Career in Cybersecurity.
Javvad Malik is a Security Advocate at AlienVault, a blogger event speaker and industry commentator who is possibly best known as one of the industry's most prolific video bloggers with his signature fresh and light-hearted perspective on security that speak to both technical and non-technical audiences alike.
Having lived life as an information security practitioner, consultant, industry analyst, and now vendor, he has seen nearly every aspect of the industry. He likes to combine his experiences with passion for communication to make information security accessible to the masses. Be that through blogs, press commentary, public speaking, or videos. He won the Most Entertaining Blog Award at the European Blogger Awards 2018.
StaySafeOnline is powered by the National Cyber Security Alliance (NCSA) organization. It's a reliable online source for valuable information on how to stay safe online, how to keep your business safe and secure and also several other useful tips, best practices and insights on privacy.
Their vision is to create and implement broad-reaching education and awareness efforts to empower users at home, work and school with the information they need to keep themselves, their organizations, their systems and their sensitive information safe and secure online and encourage a culture of cybersecurity.
TechRepublic helps IT decision-makers identify technologies and strategies to empower workers and streamline business processes. The site delivers a unique blend of original content by IT professionals, peer-to-peer advice from the largest community of IT leaders on the Web, and a vast library of professional resources from the leading vendors in the IT industry.
TechRepublic features blogs, community forums, vendor white papers, software downloads, Webcasts, and research.
CSO serves enterprise security decision-makers and users with the critical information they need to stay ahead of evolving threats and defend against criminal cyberattacks. With incisive content that addresses all security disciplines from risk management to network defense to fraud and data loss prevention, CSO offers unparalleled depth and insight to support key decisions and investments for IT security professionals.
Cybersecurity magazine helps key decision makers to identify cyber-resilience strategies through updated content across mobility , enterprise security and safe security practices.Cyber security magazine has supported the research community in understanding the threats faced in real world
Having won a Spot in the Top 10 Vulnerability Management Solution Providers of 2018 and being one of the youngest cybersecurity companies to be on this list, Appknox offers enterprise security resources and articles to keep you updated with the ever-evolving security ecosystem.
Our well-furnished materials talk about everything from the world's greatest hacks to the hackers themselves, from detailing security vulnerabilities that could costs businesses to how companies can save millions plugging them and so much more. If you are looking for reliable material to learn more about Cybersecurity and Mobile Application Security and its best practices, Appknox is your go-to place.
We recently published an m-commerce security report showcasing the security trends in the top 50 mobile apps in the shopping category in the US. Our findings show that over 84% of the apps analyzed have more than three high-level vulnerabilities in them.