How Data Breaches Affect Your Business in 2023
Data breaches can be extremely costly, with the average cost in the US being nearly $9.44 million. With hackable information accessible through everyday services, these incidents can cause long-term consequences that go far beyond a moment of fear.
Therefore, it's important to be educated on this topic so you can take steps to protect yourself. Don't wait to learn more about data breaches and how to prevent them.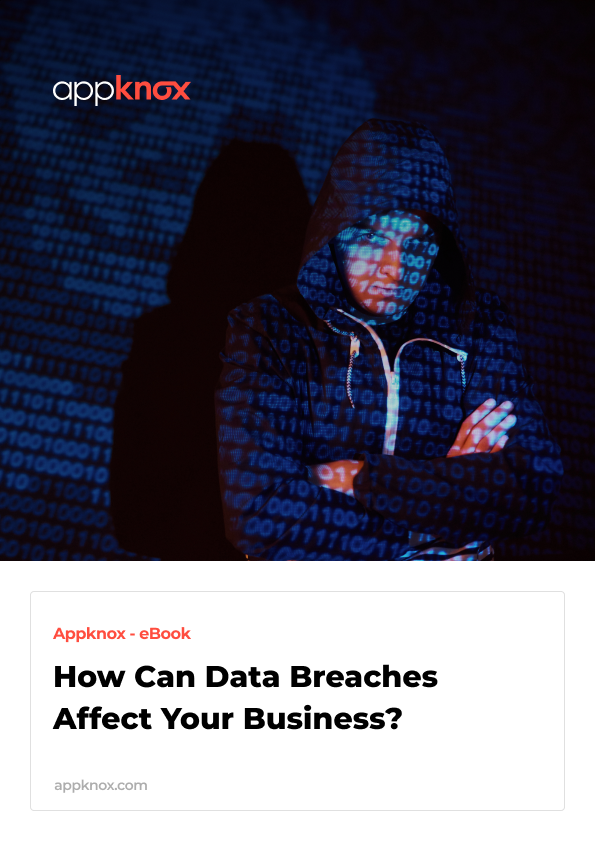 What's Inside?
A lack of awareness of security risks can be disastrous for any business. While a small vulnerability might not seem like a big deal, it has the potential to lead to a massive data breach if left unmonitored. That's why it's so important to understand common threats and their possible impacts.
This comprehensive ebook will help you do just that. Get informed and empowered to protect yourself against these common cyber threats.
This E-book includes:
How do Data Breaches Happen
How do Data Breaches Impact Your Business?
Some of the Biggest Data Breaches in the Last 5 Years
How Can You Protect Your Business From Data Breaches?
How Can Appknox Protect You From Data Breaches?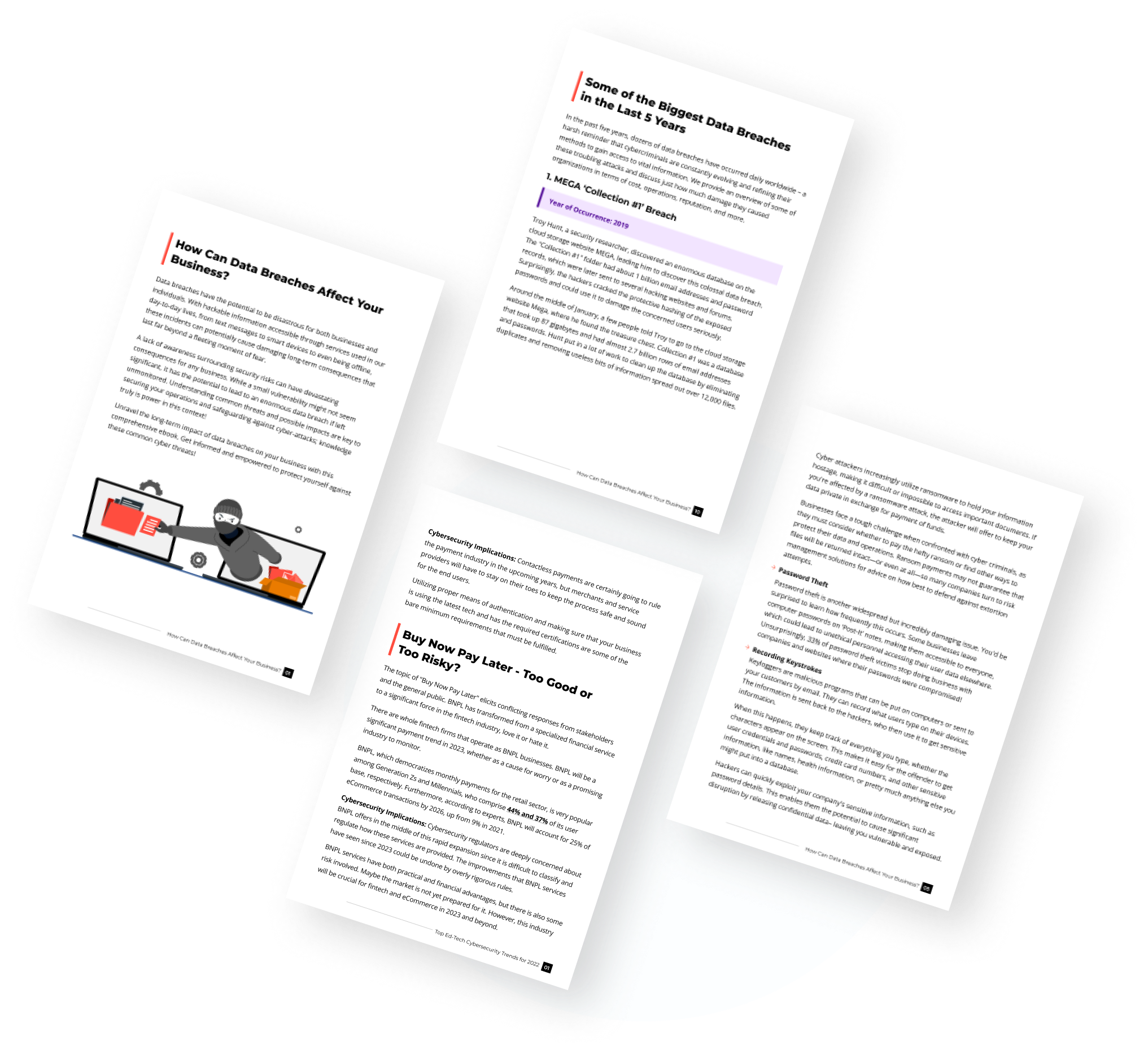 Claim your free E-book today
As a business owner, you can't afford to wait until it's too late to protect your business from data breaches. Be proactive and ahead of the curve by reading our e-book on How Data Breaches impact your business.