Top Healthcare Cybersecurity Trends for 2022
Covid-19, while tragic as it could be, has proposed more opportunities for digital aids in healthcare. With remote patient monitoring and telehealth being more prominent, ransomware assaults against hospitals, outpatient facilities, and business colleagues across the healthcare industry surged more than ever in the last year. In fact, within the first half of 2021, ransomware assaults in the healthcare business increased by 62%.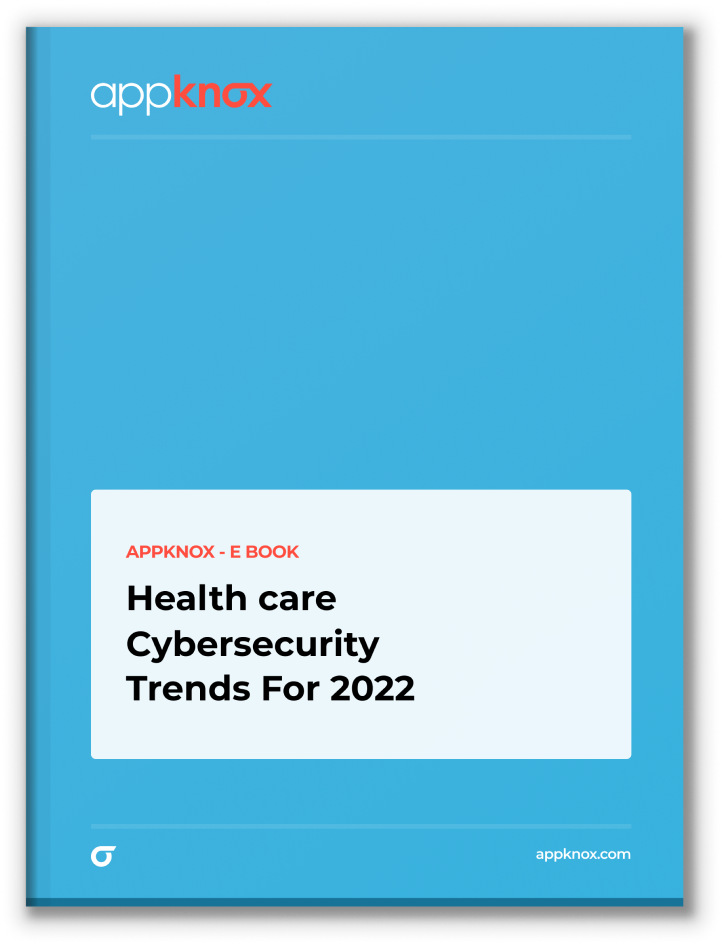 What's Inside?
The COVID-19 pandemic highlighted new vulnerabilities in the digital ecosystem, resulting in the black market and underground forums selling vaccine-related products. Spending on healthcare in the United States has surpassed $3.5 trillion and is predicted to climb over the next decade. What do the stats look like for 2022? Discover with this e-book. It covers:
This E-book includes:
The current security threat landscape
Introduction to foundational security
8 Healthcare Data Breaches
Key Healthcare Security Trends for 2022
How is Appknox revolutionizing application security?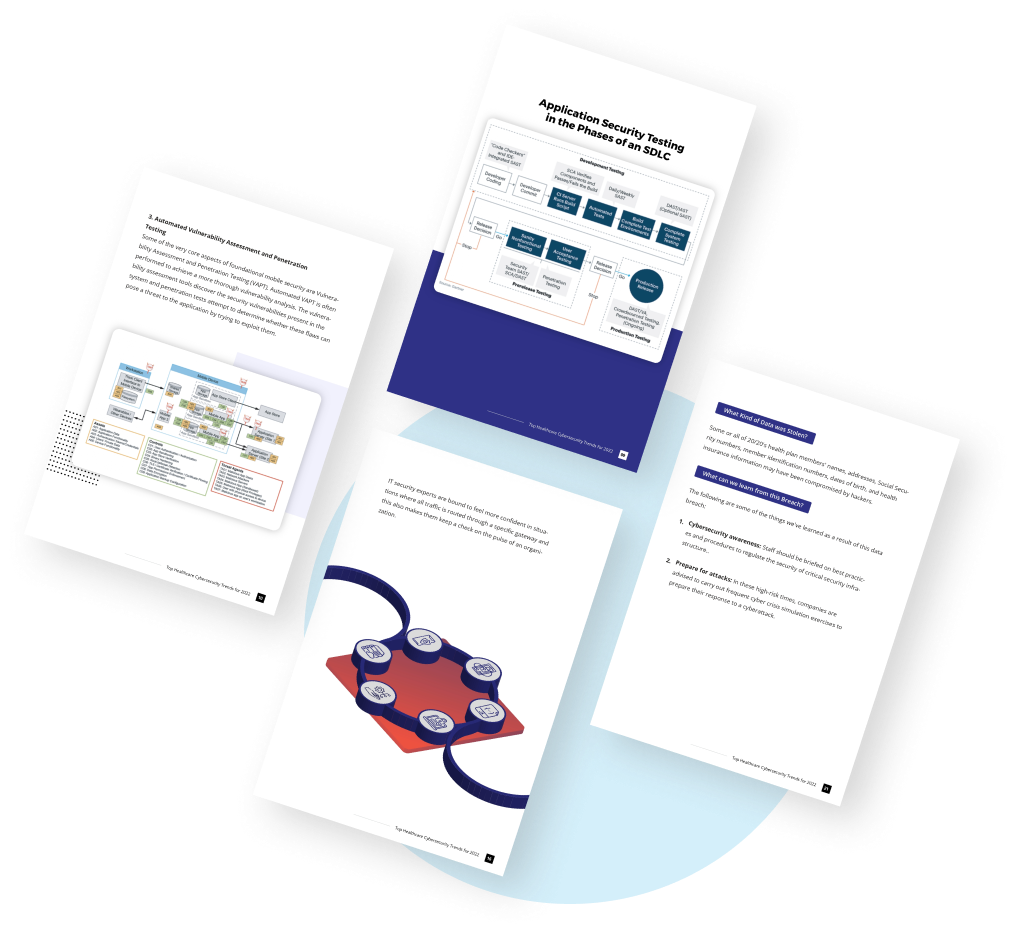 Claim your free E-book today
Because healthcare is perhaps the most critical and essential industry, understanding security trends for 2022 will be critical in planning for and averting data breaches.