Top Mobile Gaming Cybersecurity Trends For 2022
Mobile gaming is one of the world's fastest expanding industries - with nearly a third of the global population as its user base and revenues expected to cross $272 billion by 2030. Mobile games have become the preferred form of entertainment for people from all walks of life and across all demographics in recent years.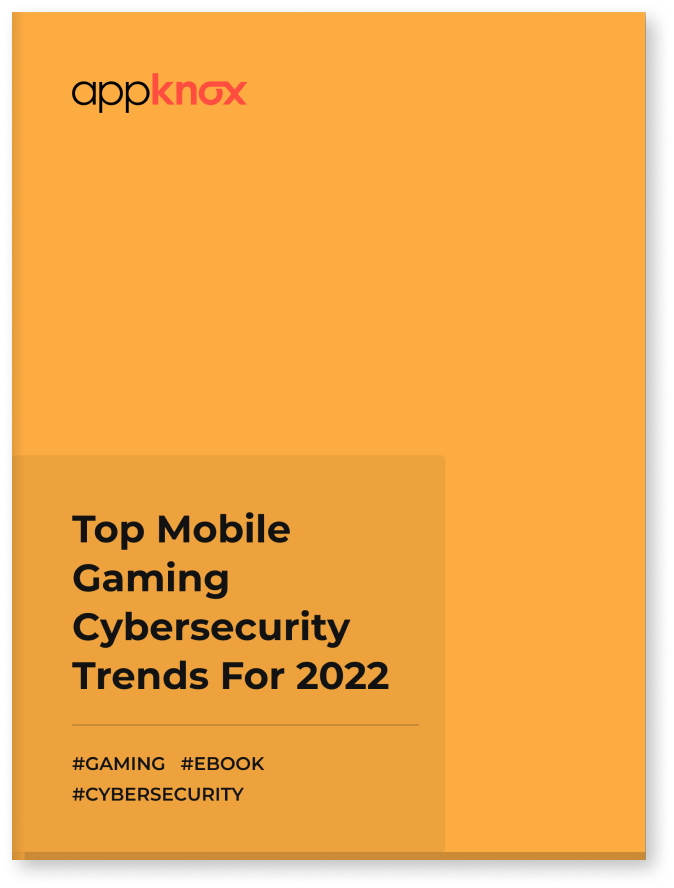 What's Inside?
The mobile gaming market was boosted by last year's lockdowns, with players downloading 30% more mobile games per week in Q1 2021 than in Q4 2019, totalling over one billion weekly downloads, it's critical to understand the current risk environment so that companies can develop successful policies before, during, and after an attack.
This Ebook includes
Current security threat landscape
Introduction to foundational security
5 Major gaming app data breaches
Key gaming Security trends for 2022
How Appknox is revolutionizing application security?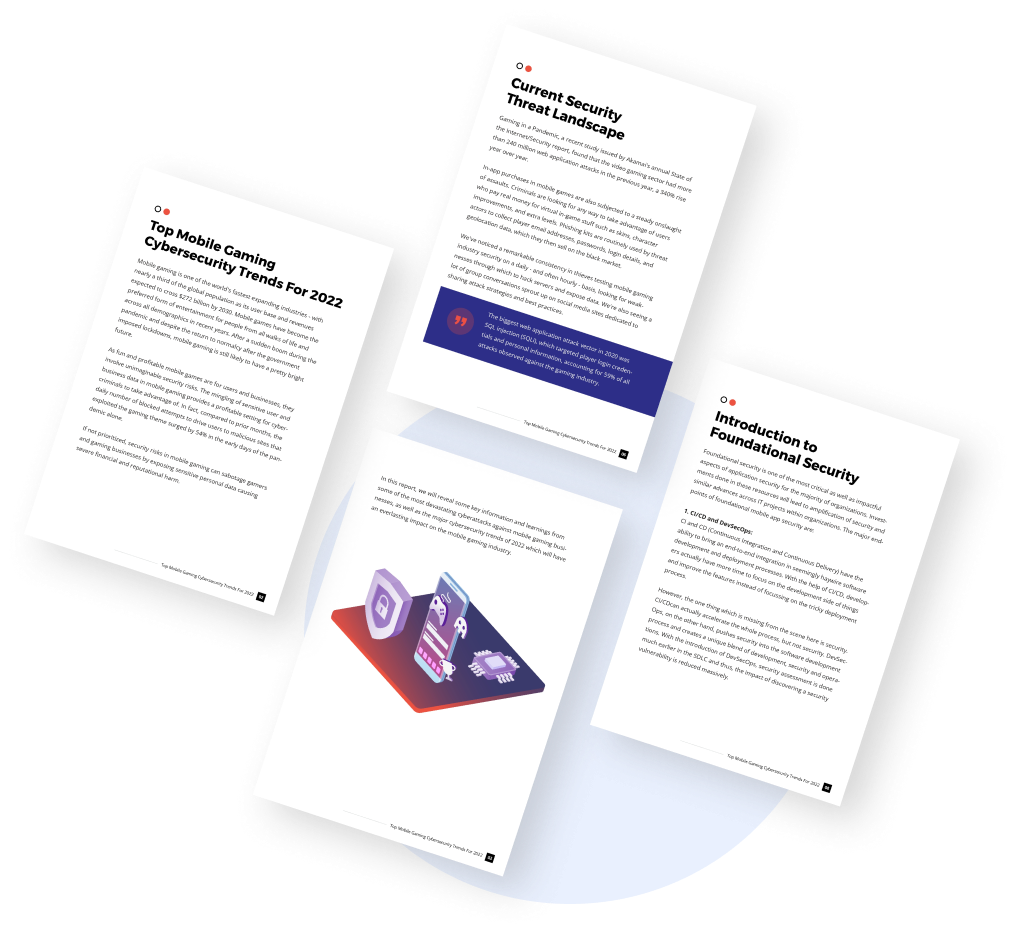 Claim your free Ebook today
Gaming industry is the most sensitive and important sector, knowing security
trends for 2022 will play a major role in preparing and avoiding data breaches.