It's been a while since we hosted our last AppyHours meetup. It took us some time to reach here, but like they say - third time's the charm. The whole intention of hosting these meetups is to get two startups to showcase their newly launched apps and get a feedback from a like-minded audience.
To help the startups further we also have two mentors onboard who have achieved success with their mobile apps, to share their learning and experiences. And all this coupled with food and beer is what makes AppyHours all "Appy".
We hosted the third AppyHours on the 20th of July at our Indira Nagar office.
Session 1: Mentor Talk With Subhadeep Mondal
Our 1st session began with Subhadeep Mondal, Product Manager of SignEasy sharing his experiences and insights on their exponential growth. SignEasy is a simple and fast way to sign and get signatures from anyone remotely, in a few minutes. They have more than 3 million users, almost 9 million signatures, and have also managed to get airtime in Apple's latest commercial. SignEasy also comes preinstalled on all Apple demo devices in Apple Stores across the US.
"2010 is when we launched on the app store. Till then we have spent zero dollars on marketing. Our entire growth has been organic." - Subhadeep
One of the best moments of AppyHours was when Subhadeep mentioned that on this very day, SignEasy completed 6 years since they first launched. It was a great coincidence to have on our meetup day and the whole audience clapped and congratulated him.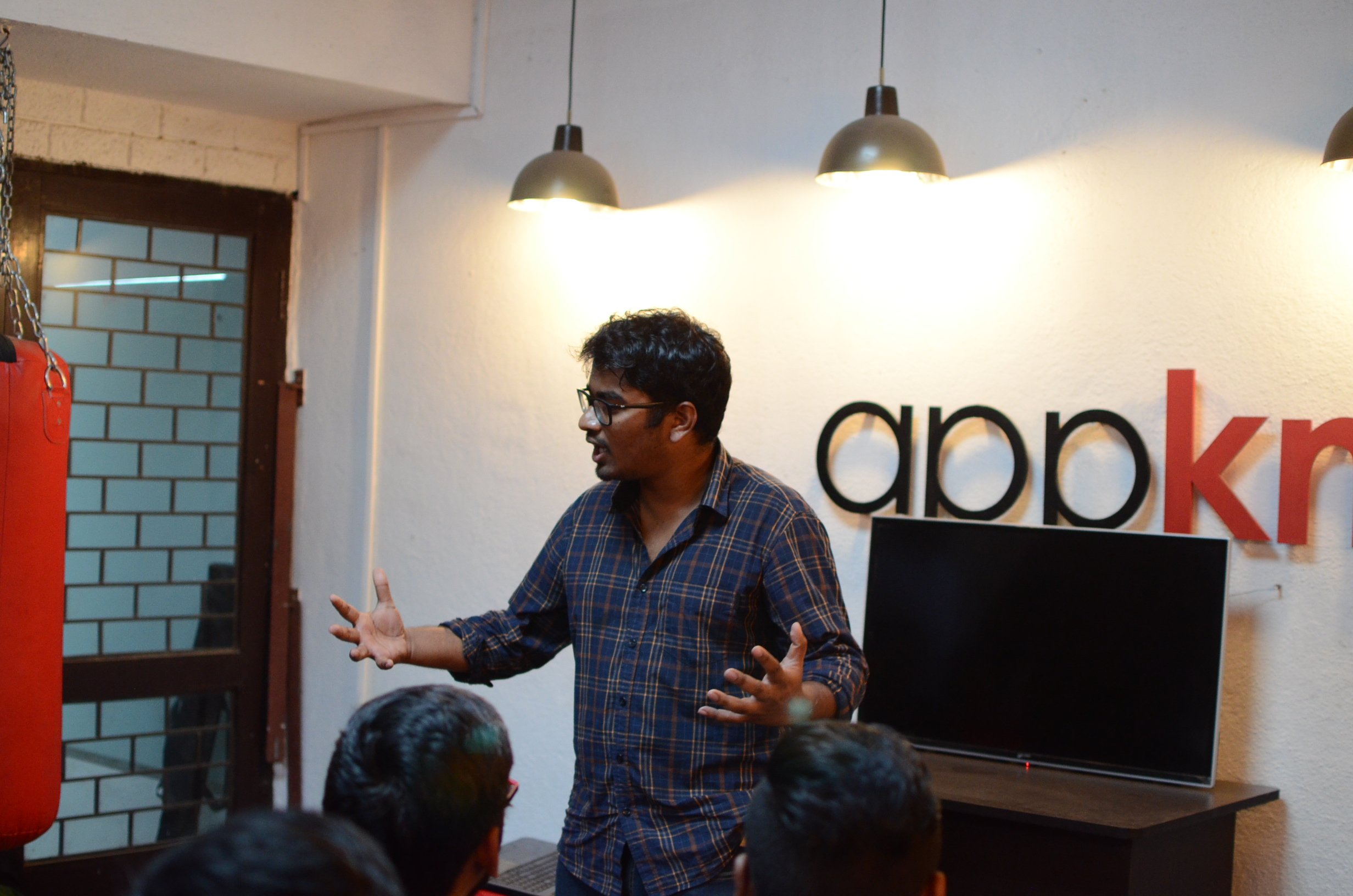 1st App Pitch: ConfirmTkt
Dinesh Kumar Kotha, Co-founder of ConfirmTkt gave a presentation on their mobile app traction and spoke at length on the various challenges faced by their mobile app. ConfirmTkt is IRCTC train PNR predictor which is backed by a unique and efficient algorithm which predicts your IRCTC PNR in seconds based on historical trends. It also assists you in deciding whether to book or not if the train is in waitlist.
"We pay a lot of attention to how a user plays around the mobile app. Especially the application ratings. One needs to keep experimenting with a lot of things to figure out how well your app does." - Dinesh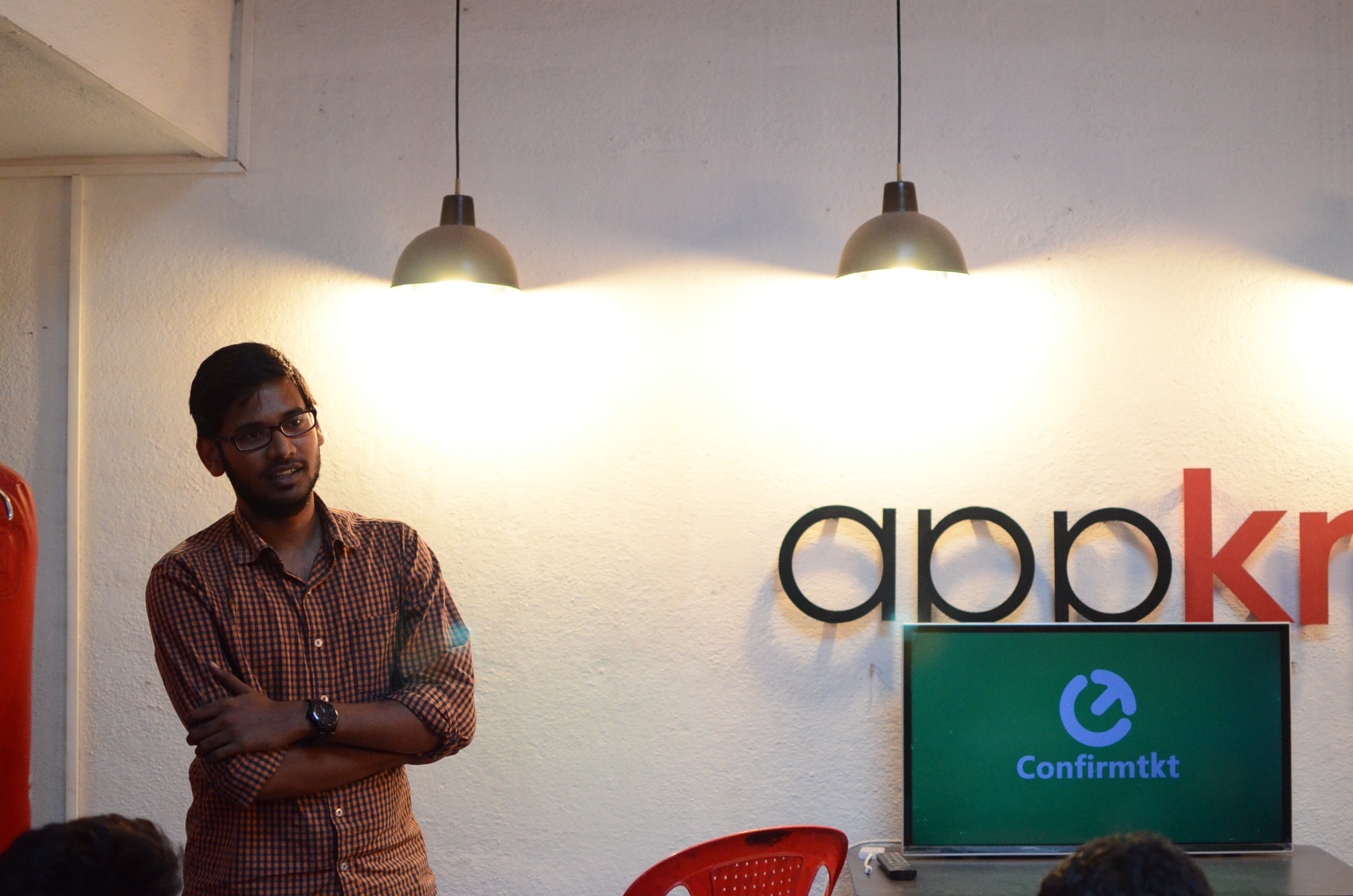 2nd App Pitch: Crowd Product
Vinay Dora, Chief Happening Officer, Crowd Product presented the second app pitch at AppyHours. Crowd Product leverages the best of technology, crowdsourcing, and community to help talents pitch easy, build fast and win early. They believe in putting fresh ideas and startup superheroes in the spotlight, creating possibilities for them to be successful early.
"Our main goal is to discover compelling products early and provide value to them." - Vinay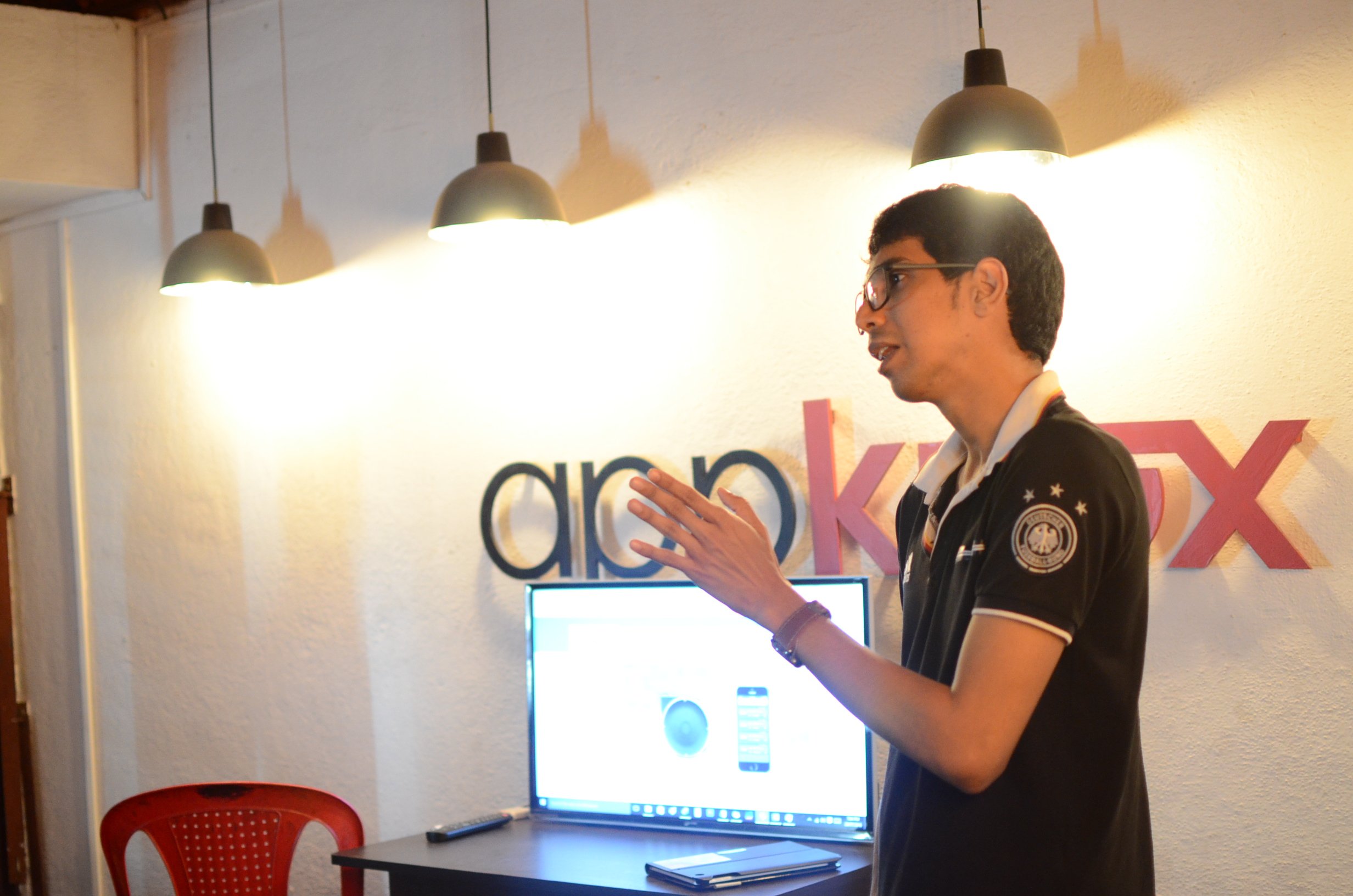 Session 2: Mentor Talk With Aravind Sanka
Our final session had Aravind Sanka, Co-founder of Rapido explaining how one can extract more out from the Bengaluru traffic. Rapido is the largest bike aggregator of India. It solves the problem of people who do not want to get stuck in a traffic - as a bike is always the best way to pierce through.
"For every product to validate, one of the important aspects is to get feedback. Talking to the initial customers is really important to understand the customer requirement. To ensure that this happens, every employee of ours is on the field once a month."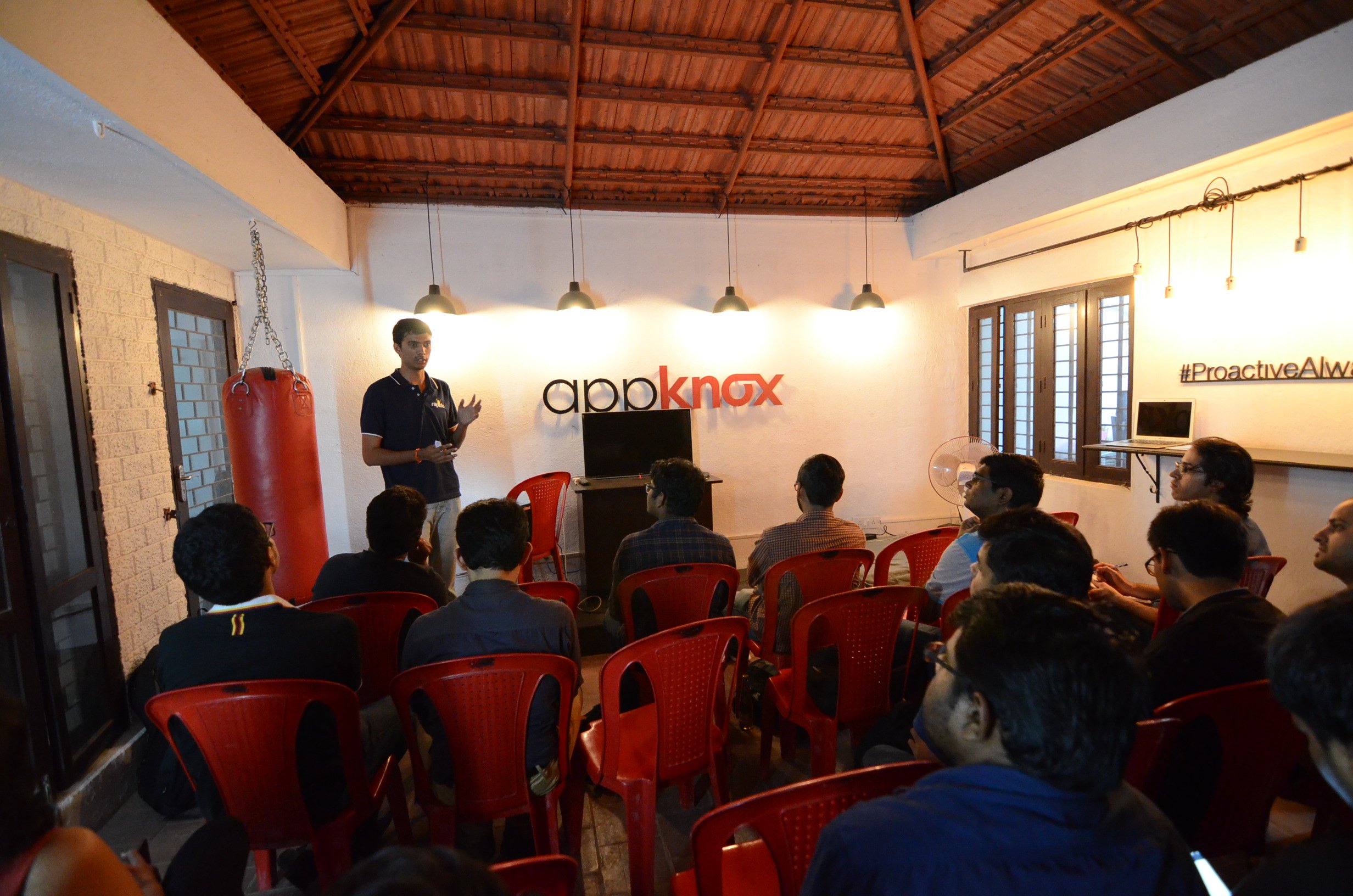 Our Audience
The audience of AppyHours is equally important because they are the ones keeping the whole atmosphere interactive with their timely feedback and suggestions. We loved playing host to such a wonderful audience filled with entrepreneurs and startup enthusiasts.
Looking Forward
We don't remember days, we remember moments. And the third edition of AppyHours was filled with many such moments. We thank each and everyone for joining us and making AppyHours a success. We look forward to seeing you all in the next edition of AppyHours. More details can be found on this meetup page.