The Government of USA has been under a lot of stress amidst the recent attacks by hackers, especially from China. In a recent announcement, an executive order signed by President Barack Obama gives the United States government the go-ahead to sanction suspected cyber-criminals with financial and travel restrictions.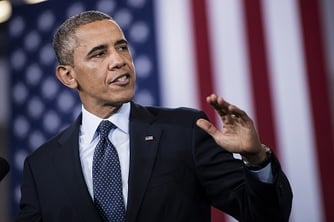 Barack Obama has declared a "national emergency" and accordingly authorized the US Treasury Department to sanction suspected hackers operating abroad in an effort to discourage future cyber-assaults.
Recently, Sony Pictures Entertainment, Target and many others have been victims to major cyber attacks and this looks like a major effort to amplify the government's ability to go after hackers and deter future online assaults that may otherwise have crippling effects.
"This executive order supports the administration's broader strategy by adding a new authority to combat the most serious malicious cyber-threats that we face," the president said in a statement.
Worth a read: President Obama on our new tool to counter cyber threats (via @Medium) → http://t.co/5ISaVdFxN0 pic.twitter.com/BkN1IVy4RP

— The White House (@WhiteHouse) April 1, 2015