Digital Vaults - Unbreakable or Brittle?

Investigating the Security of U.A.E.'s Top 50 BFSI Mobile Apps
The use of mobile apps in the BFSI industry in the U.A.E. has grown significantly, providing convenience to users. However, as mobile banking becomes more popular, ensuring the security of financial transactions is crucial.
This investigation assesses the security landscape of the top 50 BFSI mobile apps in the U.A.E., identifying risks such as malware, lax authorization, data encryption, and social engineering attacks.
Read the report for insights on enhancing app security and protecting financial transactions.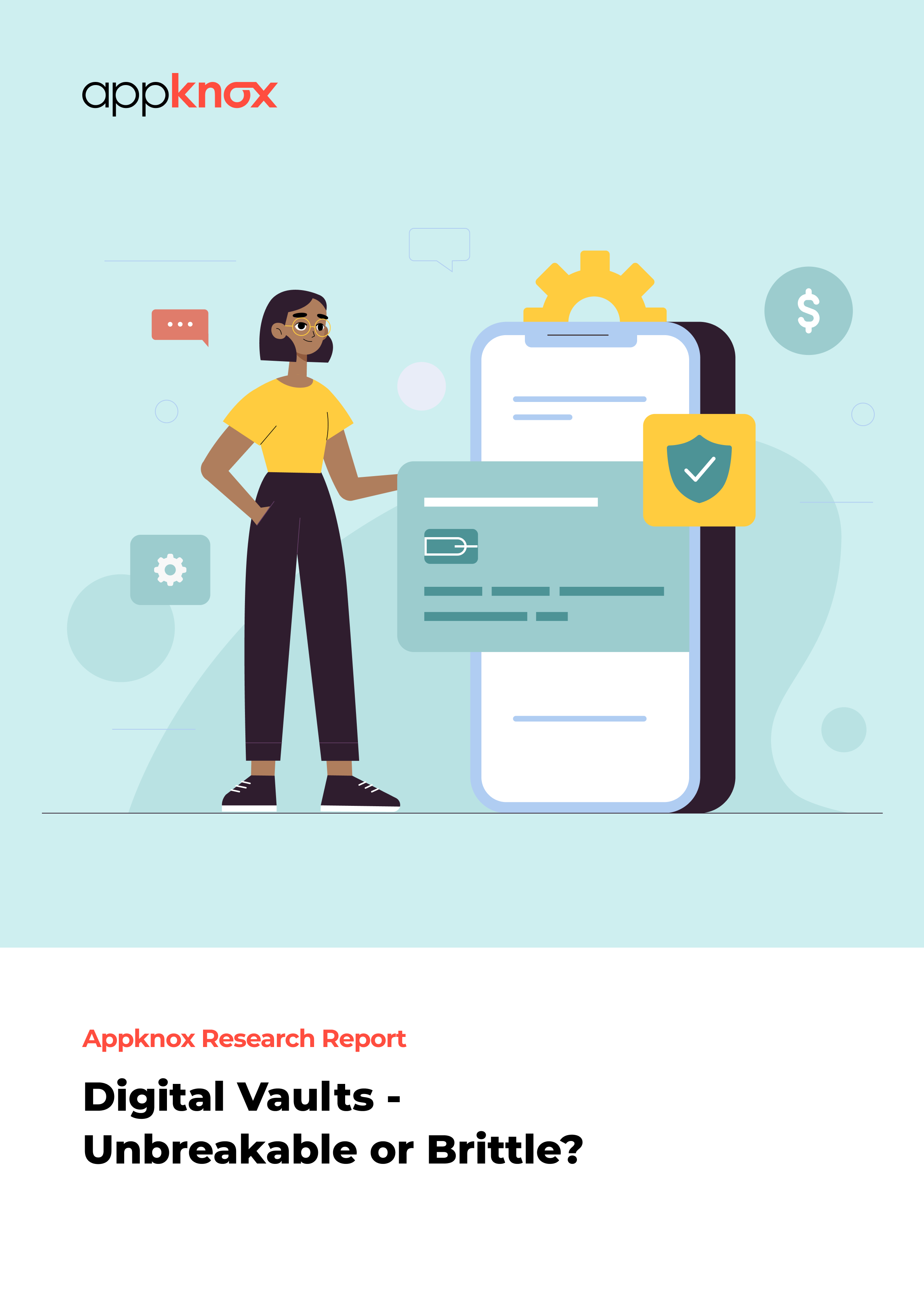 What's Inside?
This report analyses security concerns in the top 50 BFSI mobile apps in the United Arab Emirates, to protect user information and financial activities.
Inside, you'll discover:
Why You Should Care About Mobile App Security Landscape in the BFSI Sector?

Security Challenges Faced by U.A.E.'s BFSI Mobile Apps

Real-world Cases and Their Impact

Our Research Methodology

Testing Methodology Key Research Findings

Some of the Most Common Security Vulnerabilities in U.A.E. BFSI Apps:

How Can Users Ensure Their Safety On BFSI Apps?

How Appknox Helps To Secure Your Mobile Apps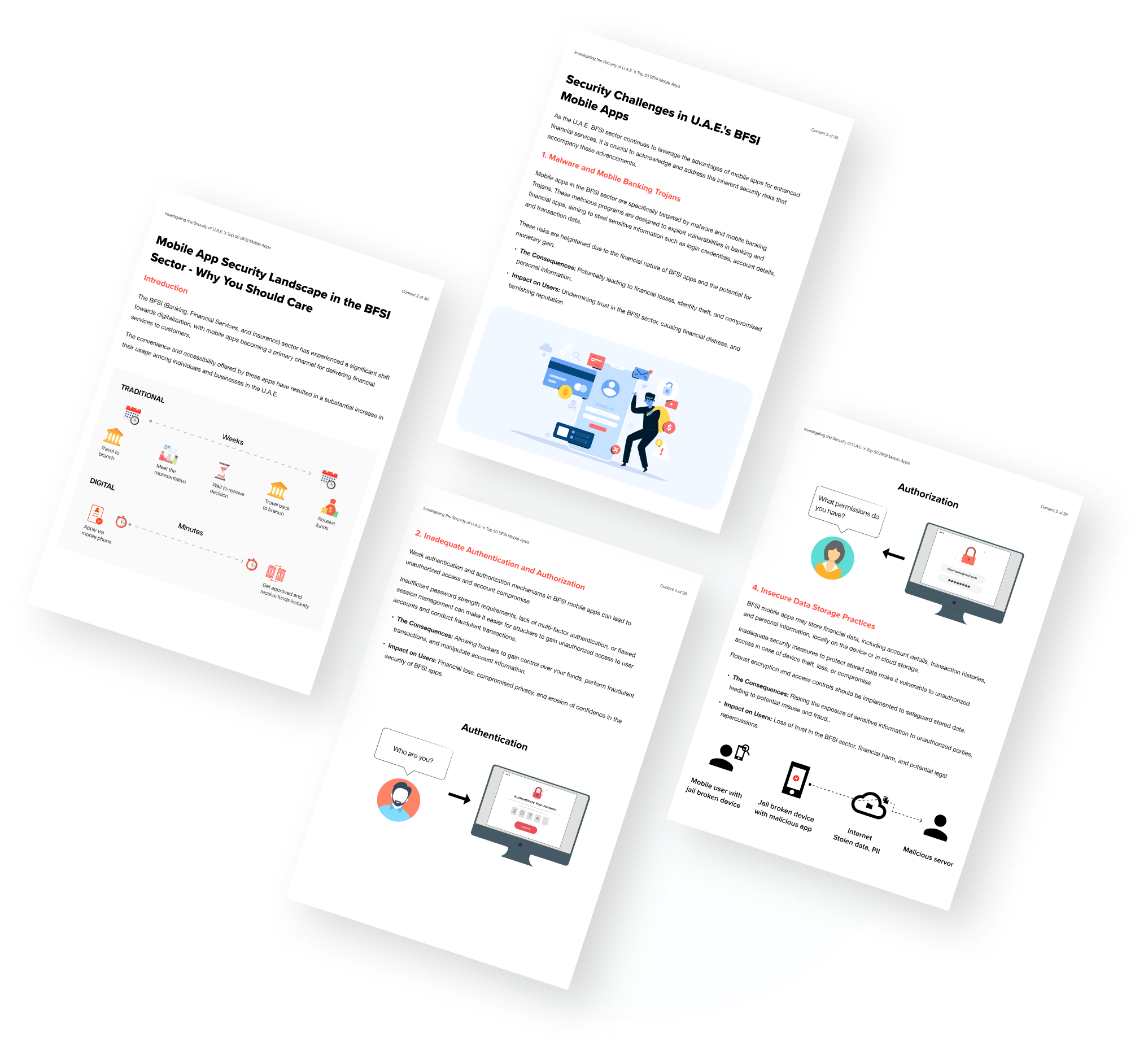 Claim Your Free Report Today
Discover vital insights, expert advice, and effective strategies for safeguarding your privacy and securing your digital future. Explore Appknox for comprehensive security solutions and protection.