Vulnerability Analysis on Top 50 US Fintech Apps for Android
As the United States finally turns the pages to a new post-pandemic chapter, the Fintech industry has reasons for cautious optimism. At Appknox our security researchers have been observing a continuous rise in the number of attacks and data breaches from the Fintech sector.
To help Fintech industries understand the vulnerabilities Appknox presents this Vulnerability Analysis Report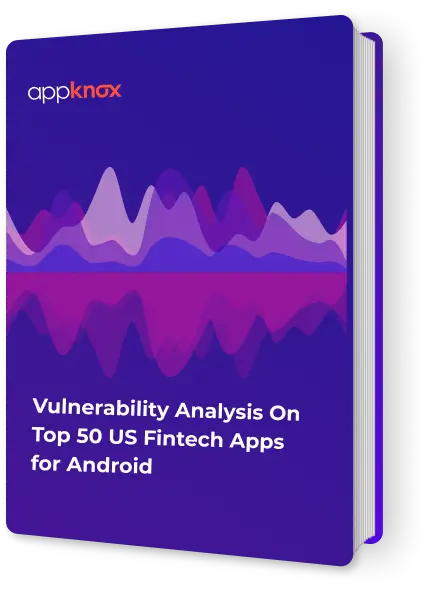 What's Inside?
This report includes a vulnerability analysis of the top 50 US fintech apps for the android version with:
Insights on our Research Methodology
The testing process that we followed
Our key findings on the vulnerabilities detected
Common security vulnerabilities
Fintech apps security best practices
New and emerging trends