Nigeria's Top 50 Android Apps for Shopping
Tested for Cybersecurity
Due to e-commerce fraud, businesses across the globe are losing billions of dollars (more than $20 billion in 2021). The threat is even more severe in developing countries like Nigeria, where the online retail industry has experienced tremendous expansion.
This cybersecurity assessment report from Appknox is presented to businesses in the Nigerian retail industry and their customers to help them assess the magnitude of security concerns.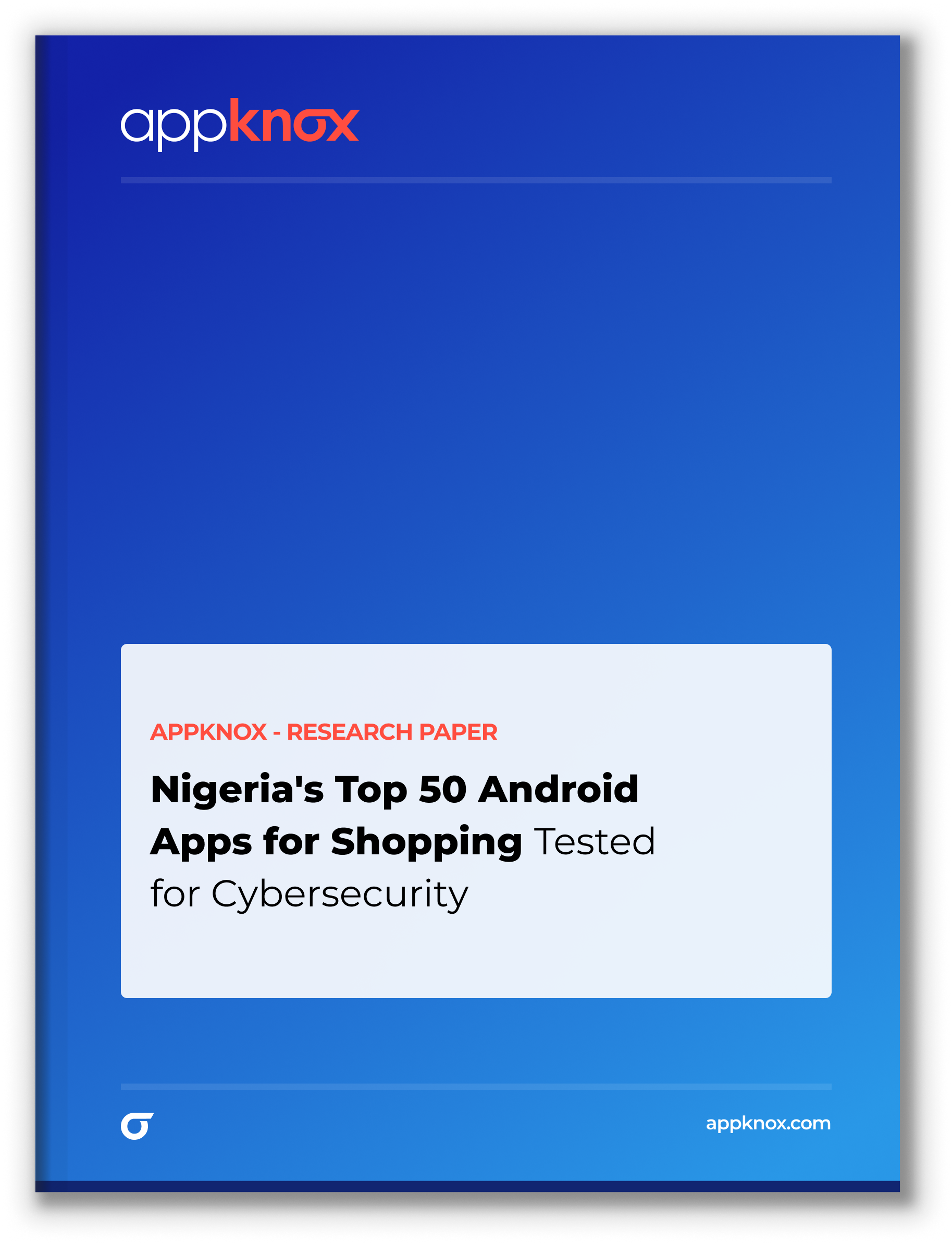 What's Inside?
This report will examine the top 50 Nigerian shopping Android apps and run them through our exhaustive security testing process to gain relevant insights.
We hope it will be helpful to app developers in creating cost-effective and efficient mobile application security strategies that safeguard their user and business data and adhere to international security standards.
In this report, you'll find:
Why We Choose the Top 50 Nigerian Shopping Apps?
Nigerian Shopping App Market Overview & Trends
Most Common Security Vulnerabilities Found in These Apps
Research & Testing Methodology
What Test Cases Does Our Research Cover?
Key Findings From the Research
App Performance on CVSS Score
Best Practices To Mitigate These Risks