Exposed & Unlocked: Unveiling Critical Cybersecurity Flaws in India's Top 100 Android Apps
In an era of digital advancement, this report is a stark reminder of the importance of security in our app-driven lives. With an alarming discovery that more than 99% of leading Android apps in India are exposing significant security vulnerabilities, this report offers invaluable insights and practical guidance.
Security Leaders, it's time to step up and lead the way in ensuring the safety of India's digital landscape. Dive into the report today and secure your mobile applications with Appknox.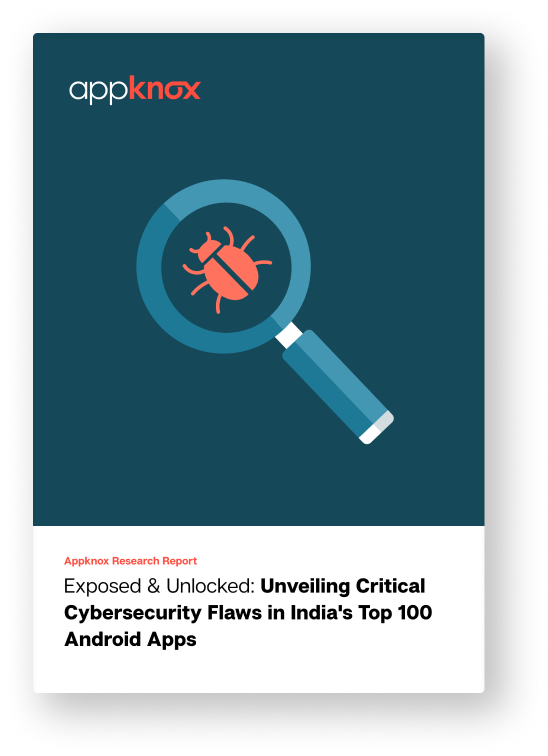 What's Inside?
The report uncovers severe cybersecurity vulnerabilities like StrandHogg and unused permissions. It also offers solutions for developers, users, and stakeholders. Inside, you'll find:
Revenue and Growth: Insights into the economic activity and growth projections for the Indian mobile app sector.

App Usage and Security Challenges: Learn about app download's impact on revenue and security challenges faced by Indian Android apps.

Executive Summary: Key findings, including the alarming fact that over 99% of top Indian Android apps have high-security risks.

Research Methodology: Details on the research process, data collection, and analysis methods.

Top Vulnerabilities Mobile App Security: An in-depth look at the top 10 vulnerabilities found in Indian Android apps, such as the StrandHogg vulnerability and unused permissions.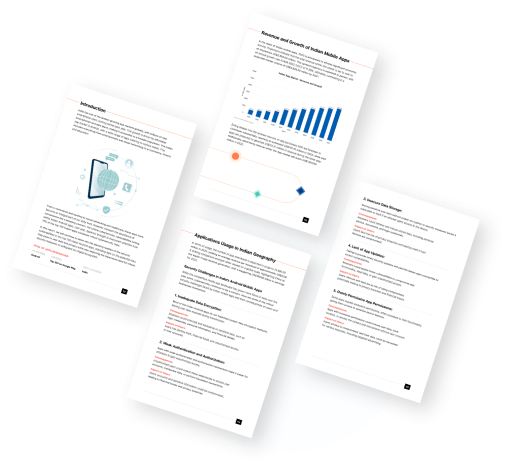 Claim Your Free Report Today!
Explore the insightful journey of securing your systems and embracing
the future of cybersecurity.