Valentine's Day is around the corner! What does technology have to offer to you ? Maybe a date, a partner who could share time and emotions with you, someone who you could talk to with intimacy! And it's so easy that your date is just a tap away...but wait, are you sure it is safe ?
Safety today has gone to a whole new different level. In the era of technology, we today feel secure when our apps are secured. And why not, after all an app preserves and has a database of a huge chunk of our personal information! And ending up with a virus on V-day is really not what you would be expecting!
According to an article posted by New York Post, hackers score on over 63% of the dating apps present, i.e. almost 26 out of 41 apps are flawed at high risk of hacking due to severe presence of vulnerability. Non-secure apps tend to get the card info stolen. A lot of focus of hackers is also on the intimate conversations between the users. This enough is a shout out call for a security measure to safeguard users in all possible ways.
Surprisingly, this time it is not only the individual users who are at risk, it is also the big companies. IBM has released a report stating that nearly 50 percent of the businesses analyzed by IBM Security, which is one of Big Blue's fastest-growing divisions, had employees with at least one dating app installed on mobile devices used to access corporate info.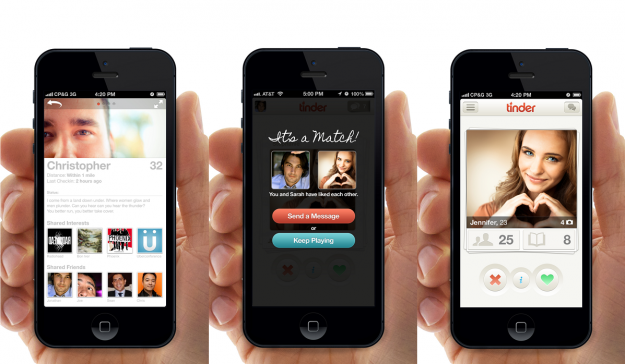 As a result, these apps could possibly allow hackers to spread malware on internal company networks, grab data, track a user's location, and potentially access credit card data.
The problem lies with the apps, undoubtedly, but it also highlights issues with Android. These dating apps often ask for access to an Android device's microphone, camera, storage, geo-location, and mobile wallet data. When vulnerabilities in these apps are exploited, it can allow hackers to the mobile device and more crucially, the data stored in it.
Of course, while in work hours, it is unsafe to use Tinder, OKCupid, Match.com etc, because, even though not logged in, these apps cause a threat to the privacy built-in. At times, even the privacy build-ups can not protect against the weakest link in the chain, who happens to be the user himself/herself!
Be it dating apps, car-security, or financial services, hackers are all over, some identified, and some unidentified, and at AppKnox, we try to provide solutions to all these crucial, everyday problems of individuals who believe in the usage of apps. Apps are for good. Be safe and if you are using an app to find a date this Valentine's Day, make sure it is secure.