As an entrepreneur, you're well aware of how devastating ransomware attacks can be. And as the frequency and magnitude of such attacks are constantly on the rise, devising a formidable plan to protect your startup from a ransomware attack is imperative.
According to CrowdStrike 2022 Global Threat Report, there has been an 82% YoY increase in ransomware-related data leaks in 2021.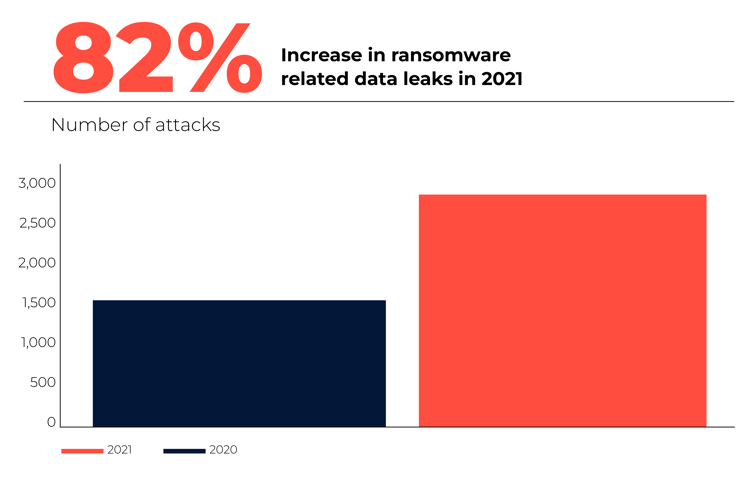 What's more?
According to Statista, there were 623.3 million ransomware attacks worldwide in 2021.
Can you imagine the enormity of the losses caused by these attacks? According to the FBI, the loss amounted to $6.9 billion in 2021 alone.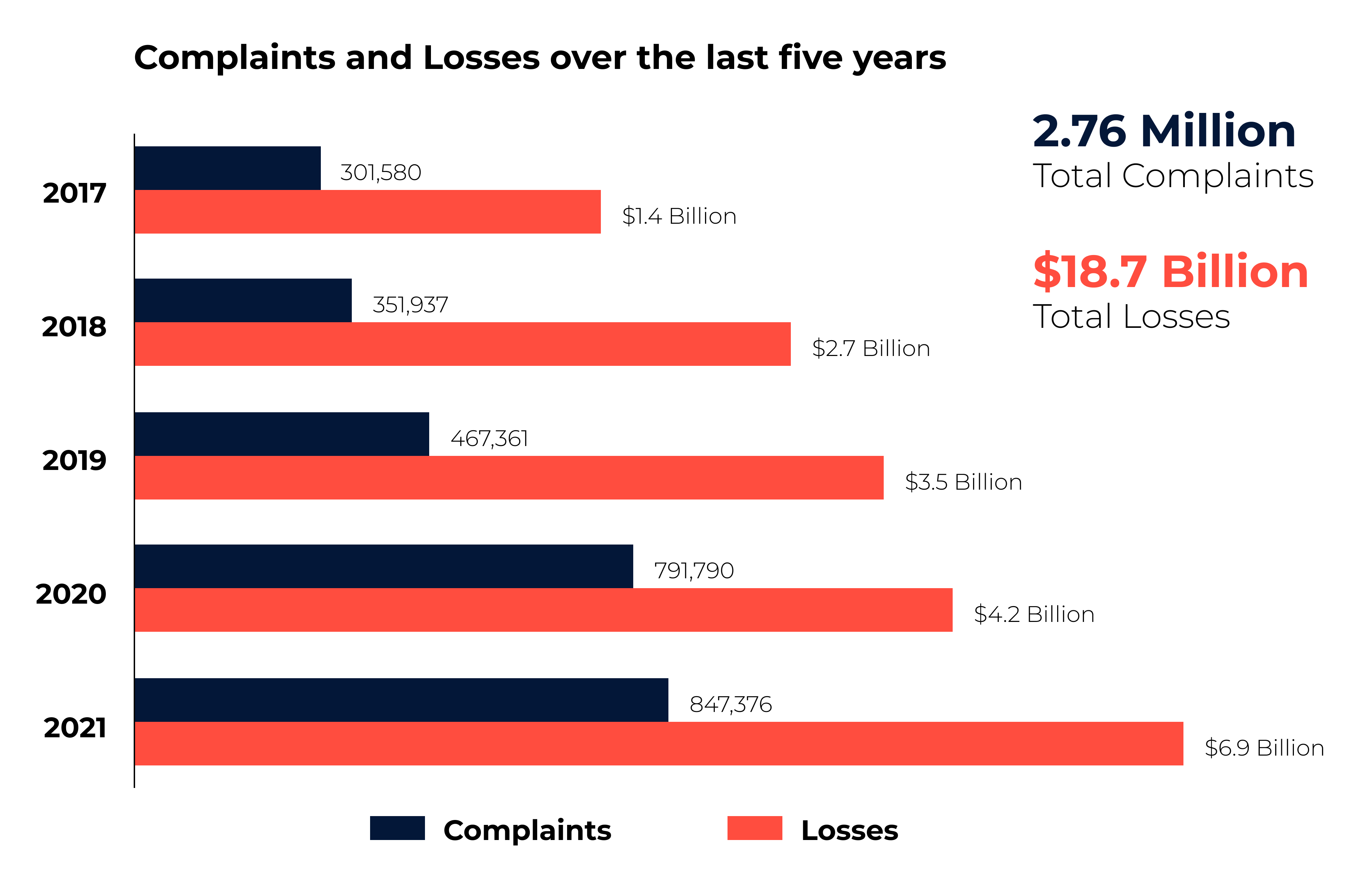 And that's why big and small businesses can't afford to be complacent in this regard.
Unsurprisingly, the enormous popularity of mobile devices and apps has made them an easy target for malicious attackers.
And small and mid-sized businesses need to invest in enterprise mobile security to protect themselves from malicious attackers.
Here are seven expert-recommended tips to protect your startup from ransomware threats and safeguard your data.
Let's dig right in.
7 Actionable Tips to Protect Your Startup Mobile App from Ransomware Attacks
Soaring mobile app risks demand enhanced mobile app security and privacy testing. That makes it critical to take advanced measures that can protect confidential data from ransomware attacks.
Here are seven actionable measures you can immediately adopt to make your mobile apps more secure.
1) Integrate Security in Design and Coding
To develop a secure mobile app, you should begin at the root. Using a secure framework when designing and coding mobile apps is recommended to make them resilient.
By maintaining secure coding principles consistently, you can eliminate loopholes like bugs, code flaws, and so on while developing the app. This is necessary to minimize your app's vulnerability and fully enjoy the benefits of a mobile app.
Once you subject the app to several rounds of breach tests, you can encrypt the data and place a cloak around it to safeguard your app from real-time ransomware attacks.
What's more?
You can also deploy AI-powered ransomware protection tools that help developers write codes that are extremely hard to breach.
2) Reinforce Strict Authentication Process
To ensure heightened app protection, strictly enforce user authentication, starting from advanced password security. There are multiple ways to deploy such mobile app security measures.
2FA (Two-Factor Authentication) and MFA (Multi-Factor Authentication) can add different layers of security and verify identity.

The best practice is to authenticate requests from the server end. This prevents attackers from gaining access to data.

Use backend data to verify the activities of the users before granting permission.
Whether you follow an automated or manual authentication process, it is necessary to follow stringent procedures before granting access. It's a strong deterrent against devastating ransomware attacks.
3) Make Your App's Storage Secure
The data you store for your mobile app is a treasure trove for attackers. It could include sensitive information about your users too. That's why it's essential that you save your data in a secure manner.
The best approach to secure your data is by encrypting it. But before you move toward data encryption, it's necessary to segregate critical data from public data. It's the essential data that needs to be encrypted.
To reduce vulnerabilities, it's a smart choice to minimize the storage of sensitive data in the device's local memory.
What's more?
For better storage, you can use encrypted data containers.
Finally, one of the best practices here is to restrict how much access you give to your clients as well as users. Reduced access to data significantly reduces its vulnerability.
4) Invest in Secure APIs
APIs or Application Programming Interfaces have revolutionized how mobile apps and computer programs interact among themselves. Advanced APIs are always at the forefront of securing your mobile applications. For instance, if you've got a growth software, you can integrate it with others to extend its functionality.
Developers can use secure APIs as shields to protect your app from an automated ransomware attack. They can be designed to comprehensively block malicious attackers from accessing one application using another.
Some of the strategies you can follow are:
5) Adopt OS Hardening
One of the leading best practices to protect your startup's mobile app from ransomware attacks is to harden the operating system.
This is a process of implementing cybersecurity measures for operating systems to minimize potential attack vectors and the surface of vulnerability.
OS hardening includes removing or disabling non-essential applications, ports, permissions, and other features that attackers can easily use to gain access to your critical data.
Even when users access your app using the public internet, such security measures can help you protect your startup from ransomware attacks.
6) Make Your Transactions More Secure
As convenient as online payments are, payment gateways are also highly vulnerable to ransomware attacks. And when you're dealing with financial transactions, your security needs to be top-notch.
Whether you are an ecommerce store, online food delivery app, banking app, affiliate marketing app, or anything else, having a super-secure payment gateway is the need of the hour. This holds true for payments done through QR codes and other payment interfaces.
There are several ways you can heighten the security of online payment like:
Encrypt data

Use Strong Customer Authentication (SCA)

Verify IP address and billing information

Update payment tokenization

Implement multilayer authentication
As a startup business, you should focus on incorporating secure attributes into your mobile app to protect your customers and business from fraudulent transactions.
7) Add Security Patches Regularly
One of the best ways to protect your startup from unforeseen ransomware attacks is by being updated about the latest threats and security best practices.
From time to time, your team of developers should check for undiscovered vulnerabilities and upgrade your app's security settings accordingly. You should then encourage your customers to update their apps to get the latest security patches.
This applies to all kinds of apps, from video editors to healthcare apps, online live video shopping platforms, and everything else.
Along with bug fixes, you should also focus on releasing advanced security patches that enhance the layers of security around your data and reduce overall mobile app security costs.
Be Well Prepared to Protect Your Startup from Ransomware Attacks
The process of protecting your startup from ransomware attacks is continuous and has multiple dimensions. Along with developing a highly secure app, you should invest in advanced tools like growth software, CRM, and other cybersecurity apps.
The best way to protect your startup from ransomware threats is to be fully aware of the risks and prepare to withstand them.
Go ahead and follow the tips shared above to enhance the security standards of your mobile app and protect your startup from ransomware attacks.