With the coming of internet and mobile, banking has evolved over the years. Financial institutions have been constantly receptive towards the changing technology. From a traditional branch banking, consumers have adapted to online as well as mobile banking.
Today Appknox brings you a snapshot of how banks have evolved over the last few decades.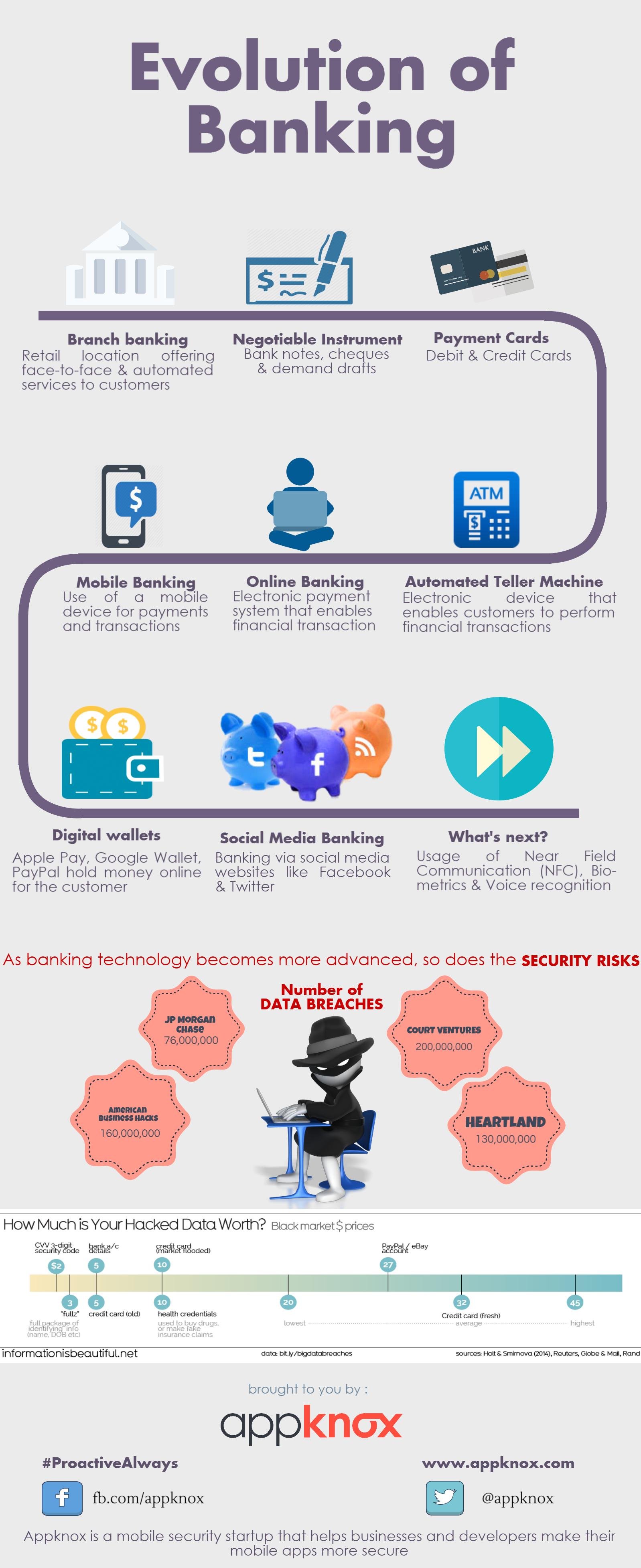 With tremendous pressure from both stakeholders, investors and rivalry from other financial institutions, banks are now being forced to go down the path of innovation and technological change to ensure sustainability. However, with technological advancements, come high-security risks.
Ginni Rometty, IBM Corp.'s Chairman, President, and CEO states that "data is the phenomenon of our time. It is the world's new natural resource. It is the new basis of competitive advantage, and it is transforming every profession and industry. If all of this is true – even inevitable – then cyber crime, by definition, is the greatest threat to every profession, every industry, and every company in the world."
Appknox recently conducted a study with a 106 mobile banking apps in the APAC region which revealed a total of 462 threats across 14 different threat scenarios. Download the detailed report to gain insights to other interesting statistics.