Apple is becoming questionable day-by-day. Since some time, Apple is in news, with the issues over iCloud security, CIA hacking the iOS apps and the recent one related to Apple Watch security flaws.
Apple Watch, a new addition to the Apple family has been launched recently at a price close to $10,000 and with special features which include sending vibrations, images, heartbeats, etc to the other Apple Watch bearer. What went unnoticed is the ResearchKit of this watch which is designed to help doctors and scientists gather research medical data Relevant Products/Services for medical research which an Apple user can decide to enroll in. It is a research study for health studies.
See also: How Healthcare Companies Can Combat Cybercrimes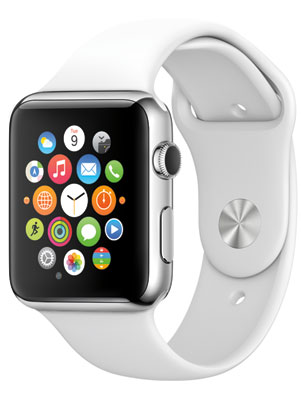 The data which is expected to be collected from the users would include the medical information of the user. This medical data could be used for research and to save lives.
On one hand, this ResearchKit is useful to the Medical Community, on the other hand, there is nothing which specifies the layers of security present to safeguard the personal information of the users. As a matter of fact,
Laws and regulations governing the medical industry's privacy policies do not apply to data shared in an app or device. On the contrary, that medical data is available to be sold, shared or stored in any way covered in Apple's privacy policies.
These health apps are not currently regulated as much as they should be. Another security flaw lies in the ResearchKit App being hosted on an open-source platform, which can bring obvious vulnerabilities to the app users, and even the device. This flaw will definitely raise questions and will discourage people to give out their personal medical information to the app.
Apple has been proven faulty since some time as discussed before, and security is an issue which needs to be talked about and resolved asap. Appknox also has talked about these flaws and is working towards spreading awareness regarding the mobile security bit. Developers need to focus more on the security and safety of the users' information. This will prove worthy in the long run.