Happay is an amazing finance app that helps you in all your expense management tasks. Offered by VA Tech Ventures Pvt. Ltd., this wonderful finance app is a happy solution to all your hassles of creating and submitting expense reports. Its available for both Android and iOS platforms.
Say 'No' to Expense Reports
Creating and submitting expense reports can become quite frustrating at times. But, you need not to worry about creating expense reports anymore. The amazing Happay app makes it a happy experience for you. This finance app is the answer to all that you have been waiting for. We bet there is no better way to create and submit expense reports than using the Happay app.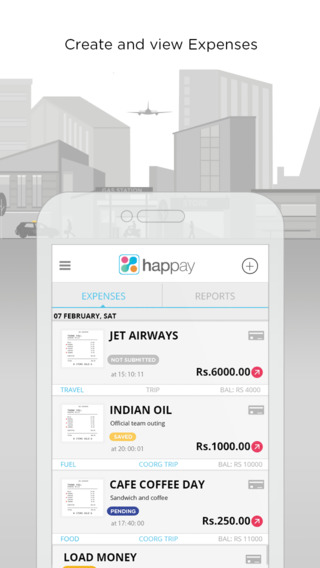 Happay Card
Companies today are using Happay Card to keep a track of their expenses. The employees are allotted a Happay card that records all their expenses, tracks mileage, business travel costs and other expenses. Happay card purchases are auto captured on the Happay mobile app. This makes it extremely easy to track all expenses that you make on behalf of the company work. Also, you can take snapshots of receipts, record cash expenses and submit your complete expense reports to the manger of expenses within minutes. This will save time and help your expenses in getting cleared in no time.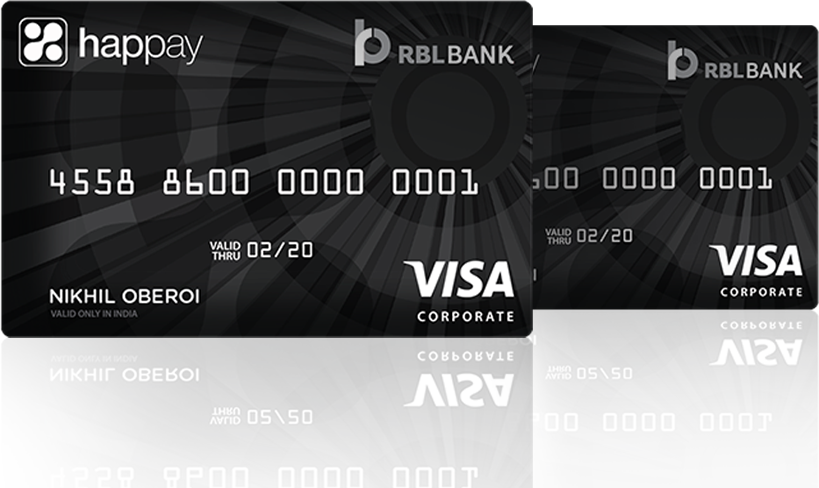 Benefits of using the Happay Mobile App
The Happay mobile app works to save time and efforts in expense management. This finance app makes recording expenses, calculating business travel expenses, tracking mileage and keeping other expenses in tracked very easy. With the Happay mobile app you can keep a track as and when you spend a penny. This will ensure that you do not miss out mentioning any of your business expenses and all your company expenses get cleared.
How the Happay expense management works?
Let us now give you a brief description of how the Happay card and Happay mobile app actually works to calculate your business expenses and save you from the hassles of creating and submitting expense reports.
First of all, get a Happay card issued from your company. For this your company has to be signed up with Happay. If it is not already signed up, don't worry. Just write to Happay developers at care@happay.in or call +91-80-65777444. It would take just 15 minutes to set you up for using the expense management services of Happay.

Use your Happay Card for making all your business expenses varying from your travel expenses to any cash expenses. All your expenses will be auto captured in the Happay mobile app. You can also click snapshots of any receipts and bills to save yourself from the frustration of keeping all receipts and bills safe.

Create and submit your expense report using the Happay mobile app, once you arrive back in the office.

And your job gets done!
Popularity of Happay mobile app
Expense reporting is a very common task in companies. And it often consumes a lot of time of both the employees as well as the company plus it is frustrating. Often, mistakes can happen in calculating the expenses. This is the reason why the Happay mobile app is gaining popularity in the market today. It not only saves time but also maintains the accuracy of the expenses reported. The app has a 4.2 star rating at the Google Play Store and has witnessed thousands of installs.