14,644,949,623 data records lost or stolen since 2013. Yes you read that right! You would think that 14,644,949,623 records later businesses would wake up and strengthen their cybersecurity efforts. But alas, the reality is sad and alarming.
Take Facebook for example - the billion dollar company with more than 2.2 billion monthly active users, was right at the center of another security nightmare. The social media giant suffered a data breach affecting almost 50 million accounts. Another 40 million user accounts have been reset as a "precautionary step". This is the second incident in less than a few months from the Cambridge Analytica fiasco.
Incidents like these are what makes the National Cybersecurity Awareness Month (NCSAM) most important.
National Cybersecurity Awareness Month 2018
"Cybersecurity is our shared responsibility and we all must work together to improve our Nation's cybersecurity."
That's the overarching theme for this year's campaign. And rightly so! Given the number of data breaches this year has already seen, it's the right time to be proactive and #CyberAware.
The National Cybersecurity Awareness Month is as an annual initiative to raise awareness about the importance of cybersecurity. This October the NCSAM is commemorating its 15th year.
The campaign is a collaborative effort between government and industry to ensure every American citizen has the resources they need to stay safer and more secure online, while increasing the resiliency of the Nation during cyber-threats.
It was created in 2004 by the Department of Homeland Security and the National Cyber Security Alliance to provide a reminder that each of us has the power to make the Internet safer and more secure.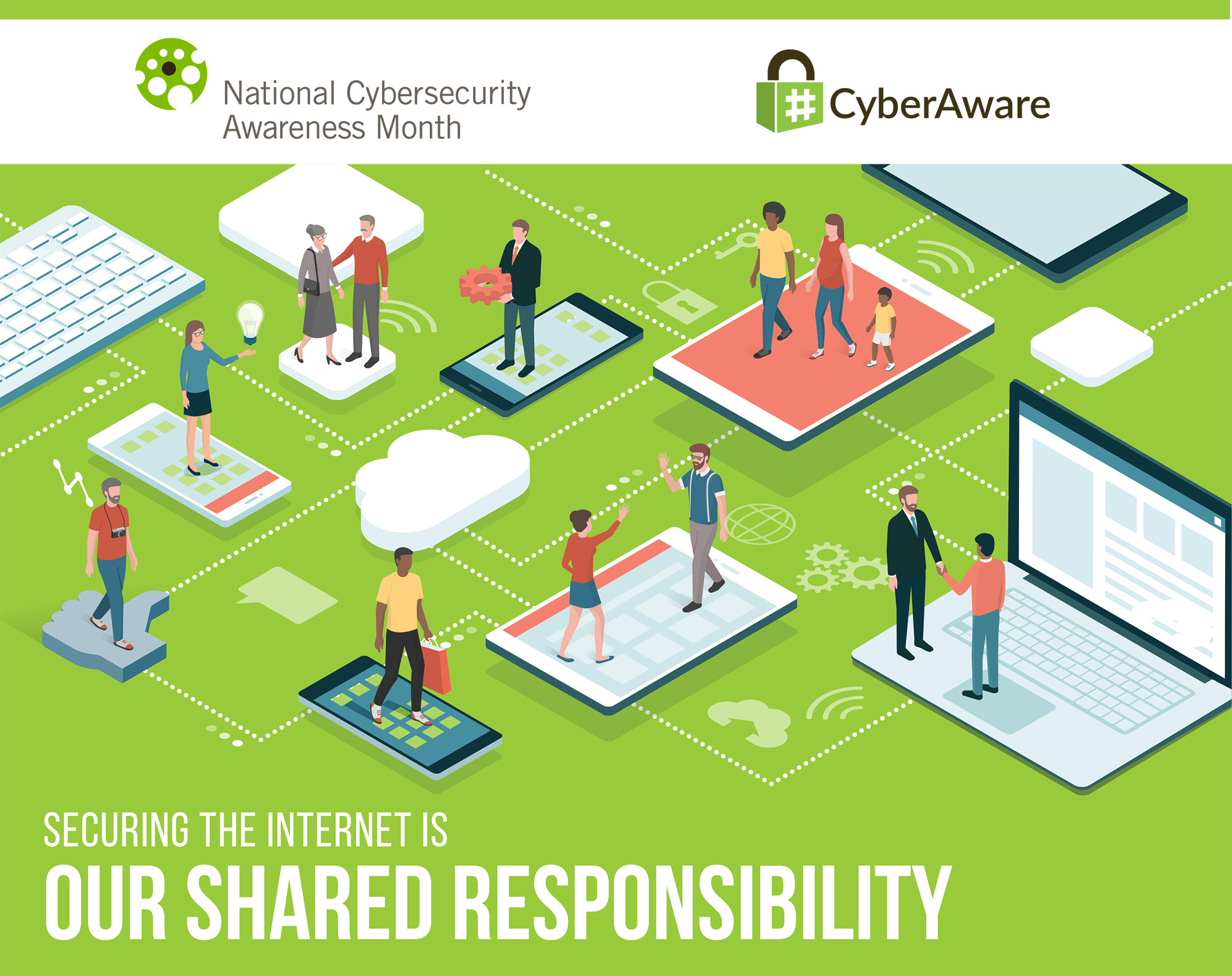 (Image Credits - FBI)
"While the speed at which technology and information move can expose us to new risks online, it also enables a level of sharing and cooperation that can make us more resilient to cyber threats," says FBI Cyber Division Assistant Director Matt Gorham. "National Cybersecurity Awareness Month isn't just about understanding the risks, but also emphasizing our collective power to combat them."
NCSAM 2018 - Themes and Key Messages for October
The following are the key themes and messages that will be featured throughout the month to help drive events, resources, and activities related to NCSAM 2018.
Week 1: October 1–­5
Make Your Home a Haven for Online Safety
Week 2: October 8–12
Millions of Rewarding Jobs: Educating for a Career in Cybersecurity
Week 3: October 15–19
It's Everyone's Job to Ensure Online Safety at Work
Week 4: October 22–26
Safeguarding the Nation's Critical Infrastructure
Appknox is joining the NCSAM 2018. Are you?
This October, Appknox is joining with the Department of Homeland Security and several other businesses and security influencers to raise cybersecurity awareness across the nation during National Cybersecurity Awareness Month (NCSAM).
Cybersecurity is Our Shared Responsibility and We All Must Work Together to Improve our Nation's Cybersecurity. Cybersecurity is not just the responsibility of governments, companies, groups, or individuals. Everyone shares the responsibility for cybersecurity – from the average smartphone user to a corporate CEO.
• Learn more here
• Follow and join the conversation using the hashtag #CyberAware
• Follow Appkknox on Twitter and Facebook to stay updated on the NCSAM 2018 activities, get access to cybersecurity resources, tips and best practices.