Part of winning the cybersecurity game is to be able to stay ahead and stay informed. It's not always possible to take time away from your business and dive deeper into security nitty gritties. However, it is extremely useful to be informed of the current happenings that will alert you of incidents your business may also be prone to. We've put together a list of the top 22 cybersecurity influencers that you could follow for insights that nobody else would tell you about.
Follow them for the latest industry news and to always stay safe and secure online!
1. Shira Rubinoff -
Shira Rubinoff is a recognized cybersecurity executive, advisor, and influencer who has built two cybersecurity product companies and led multiple women-in-technology efforts. She's currently the president of a social-media-security firm, SecureMySocial & President of NYC tech Incubator, Prime Tech Partners, as well as on the Boards of both the Executive Women's Forum for Information Security and Leading Women in Technology.
Shira Rubinoff is also an expert in the Human Factors of information technology and security, Ms. Rubinoff was named one of New Jersey's Best 50 women in Business, was named by CSO Magazine as a woman influencer and was honored by CSO and the EWF with their "One to Watch" award, and most recently was honored as an "Outstanding Woman in Infosec" by CyberHub Summit. She has also been calculated by analysts to be one of the top 3 female cybersecurity & IoT influencers globally on social media.
---
2. Spiros Margaris -
Spiros Margaris has been ranked as the #1 global fintech influencer by Onalytica, and #2 as Insurtech influencer, also by Onalytica. He's a regular speaker at international fintech conferences and also a senior advisor to the Fintech forum. It's easy to see why.
Spiros' immense credibility, extensive industry knowledge, and all-around likeability are just some of the reasons he has developed a reputation as one of the fintech security industry experts whose opinion you have to know.
---
3. Charlie Miller
Charlie Alfred Miller is a definite celebrity in the list of famous cybersecurity influencers of the world. He has been featured on the Today show, ABC World News Tonight, CNN, NPR, CNBC, New York Times, USA Today, Forbes and much more. He has also won the annual Pwn2Own competition four times and currently even judges it from time to time.
Dr. Miller has a Ph.D. in mathematics and a minor in Philosophy. Combining both these genres of study in his passion to bypass code, his journey towards stardom was rather quick and contagious. He hit the big stage when he began his early years working for the National Security Agency and during this time, Miller had constantly been demonstrating exploits for multiple products which was adding to his hacking profile each day.
---
4. Raj Samani
Raj Samani is Chief Scientist and McAfee Fellow for cybersecurity firm McAfee. He has assisted multiple law enforcement agencies in cybercrime cases and is a special advisor to the European Cybercrime Centre in The Hague. Samani has been recognized for his contribution to the computer security industry through numerous awards, including the Infosecurity Europe Hall of Fame, Peter Szor award, and Intel Achievement Award, among others.
He is the coauthor of the book "Applied Cyber Security and the Smart Grid" and the "CSA Guide to Cloud Computing," as well as technical editor for numerous other publications.
---
FAST FACT: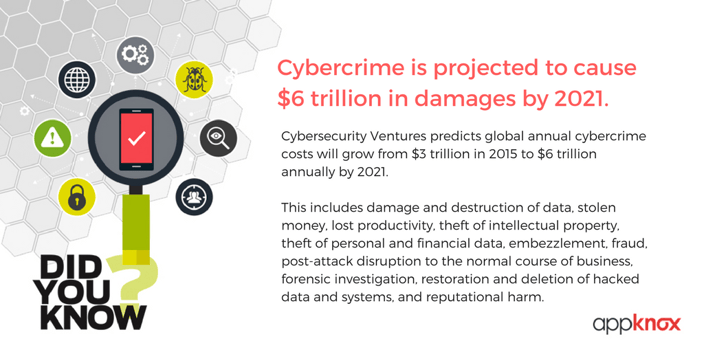 ---
5. Samy Kamkar
Samy Kamkar was a dangerous hacker who loved challenges. If there was a way through to code, Samy had a way through to it. He's done everything from tweaking a kid's toy which opened a garage door, to 3D printing a master lock-cracking robot, from devising a fake charger that can sniff keystrokes to pranking a friend with a doorbell- ringing text message attack. He's even built a drone that can seek out and wirelessly hijack other victim's drones.
However, Kamkar in the current days is a sort after public speaker in the field of security and also runs his own youtube channel where he breaks down and explains exploits to security enthusiasts. He is still adored by many around the world and as a hero to many considered to be one of the best security researchers in the industry.
---
6. Mikko Hypponen
Mikko Hyppönen is Chief Research Officer at F-Secure. He has worked at F-Secure in Finland since Hyppönen has assisted law enforcement in the United States, Europe, and Asia since the 1990s on cybercrime cases and advises governments on cybercrime. His team took down the Sobig.F botnet. In 2004, Hyppönen cooperated with Vanity Fair on a feature, The CodeWarrior, which examined his role in the Blaster and Sobig Computer worms. Hyppönen has given keynotes and presentations at a number of conferences around the world, including Black Hat, DEF CON, DLD,[10] and RSA.
Hyppönen is a member of the advisory board of IMPACT (International Multilateral Partnership Against Cyber Threats) since 2007 together with Yevgeny Kaspersky, Hamadoun Touré, Fred Piper and John Thompson. Hyppönen is also a columnist for BetaNews and Wired. He has also written on his research for CNN, The New York Times and Scientific American.
---
7. Kevin Mitnick:
Kevin David Mitnick (born August 6, 1963) is an American computer security consultant, author, and hacker, best known for his high-profile 1995 arrest and later five years in prison for various computer and communications-related crimes. Mitnick's pursuit, arrest, trial, and sentence along with the associated journalism, books, and films were all controversial.
He now runs the security firm Mitnick Security Consulting, LLC which helps test companies' security strengths, weaknesses, and potential loopholes. He is also the Chief Hacking Officer of the security awareness training company KnowBe4, as well as an active advisory board member at Zimperium, a firm that develops a mobile intrusion prevention system.
---
8. Robert Herjavec:
After a three-year retirement as a stay-at-home father to his three children, Herjavec founded Herjavec Group in 2003, a security solutions integrator, reseller and managed service provider, of which he is currently the CEO. Today, Herjavec Group is recognized as a global leader in information security specializing in managed security services, compliance, incident response and remediation efforts for enterprise-level organizations.
Robert also happens to be a leading investor in ABC's Emmy Award-winning hit show, Shark Tank. Together with his motivational speeches and his knowledge on cybersecurity, he's an influencer you definitely want to hit the follow button on.
---
9. Bruce Schneier:
Bruce Schneier born January 15, 1963, is an American cryptographer, computer security professional, privacy specialist, and writer. He is the author of several books on general security topics, computer security, and cryptography.
Schneier is a fellow at the Berkman Center for Internet & Society at Harvard Law School, a program fellow at the New America Foundation's Open Technology Institute. He has been working for IBM since they acquired Resilient Systems where Schneier was CTO. He is also a contributing writer for The Guardian news organization. With his strong theoretical knowledge and background in cybersecurity, Bruce a must-follow influencer for 2018.
---
FAST FACT: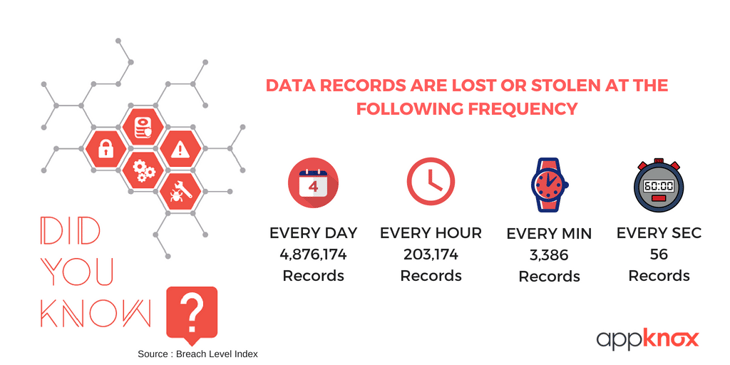 ---
10. Richard Stiennon:
Richard Stiennon is known as one of the best security analysts on the globe. He is the Chief Research Analyst of IT-Harvest, a leading security research firm, and Executive Editor of Securitycurrent, a security news, and analysis community for CISOs. He is the author of Surviving Cyberwar (Rowman & Littlefield, 2010) and the soon-to-be-published Cyber Defense: Countering Targeted Attacks.
He also wrote and published UP and to the RIGHT: Strategy and Tactics of Analyst Influence (IT-Harvest Press, July 2012). Prior to founding IT-Harvest, Richard Stiennon was Chief Marketing Officer for Fortinet, a security infrastructure vendor. Before that, he was VP Threat Research at Webroot Software. In the security world, his contributions are vast and widely known. If you are looking to take cybersecurity seriously, there is no better place to start than following Richard Stiennon.
---
11. Katie Moussouris:
Katie Moussouris is an American computer security researcher and writer who is best known for her ongoing work advocating responsible security research. She created the bug bounty program at Microsoft. Formerly the Chief Policy Officer at HackerOne, a vulnerability disclosure company based in San Francisco, California, she is the founder and CEO of Luta Security. Moussouris was directly involved in creating the U.S. Department of Defense's first bug bounty program for hackers.
In 2014, SC Magazine named Moussouris to its Women in IT Security list. She was also named as one of "10 Women in Information Security That Everyone Should Know, and the "One To Watch" among the 2011 Women of Influence awards. Today, we're seconding the notion by putting her on our list of impactful influencers to watch out for in 2018.
---
12. Subho Halder
Subho Halder Co-Founder and CISO at Appknox, a mobile security company that helps developers and companies build secure mobile applications. He looks after the security technologies and the product development to ensure Appknox is always ahead in the game. He's previously developed AFE (Android Framework for Exploitation) and has done in-depth research and analysis on mobile platforms.
He has been Hall Of Famed for finding out critical security vulnerabilities in Google, Apple, Facebook, Microsoft, and many more. He's a favorite invitee on the list of many conference holders. He's presented many talks and conducted workshops at conferences like BlackHat, Defcon, ToorCon, SysCan, ClubHack, NullCon, OWASP AppSec, RSA Conference. You can find him at Apple Security Researcher List, Microsoft Security Researcher's List and also at Google Hall of Fame. He was also mentioned in CVE ID CVE-2013-0926 for a WebKit vulnerability. You don't want to miss out on what he's got planned for 2018. Follow him on his socials listed above.
---
FAST FACT: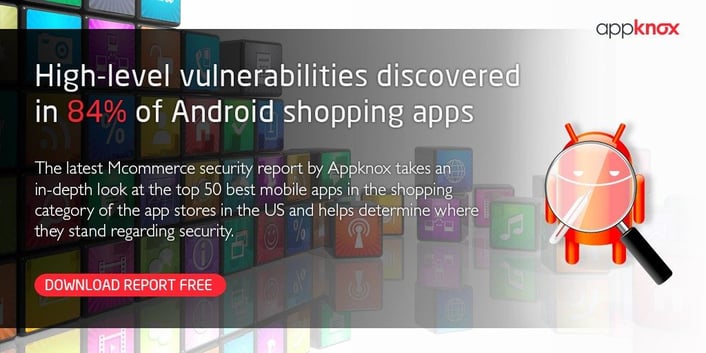 ---
13. Adam Levin:
Adam K. Levin is a consumer advocate with more than 30 years experience in personal finance, privacy, real estate and government service. A former director of the New Jersey Division of Consumer Affairs, Levin is Chairman and founder of CyberScout, co-founder of Credit.com and serves as a spokesperson for both companies.
Adam has driven his focus towards cybersecurity especially because of the massive threats that stand against us in the future. His knowledge and wisdom on security is definitely worth a mention in our list of top cybersecurity influencers in 2018.
---
14. Magda Chelly:
Magda Lilia Chelly is the Managing Director of Responsible Cyber Pte. by day, and a cyberfeminist hacker by night. Magda spends most of her time raising security awareness at a global scale, and supporting chief information security officers in their cybersecurity strategy and roadmap. She is currently based in Singapore, with a global reach through her company in 19 locations worldwide.
She speaks five languages fluently and has a Ph.D. in Telecommunication Engineering with a subsequent specialization in cybersecurity. She also was recently nominated as global leader of the year at the Women in IT Awards 2017, and TOP 50 cybersecurity influencer globally. She is an official contributor on one of the major worldwide known cybersecurity platforms Cybrary.it. She's definitely one to watch out for this 2018.
---
15. Chuck Brooks
Chuck has been a leading evangelist for cybersecurity in both the public and private sectors. He has been a featured speaker at numerous events and conferences, has written dozens of articles on cyber tech and policy in publications such as Forbes, Huffington Post, The Hill, Federal Times, IT Security Planet, Bizcatalyst360, NextGov, Alien Vault, Gov Tech, Government Security News and many others.
Chuck is a pioneer in social media with a global following and has brought significant attention to cyber issues from his frequent posts and commentary on LinkedIn, Twitter, Facebook, FedScoop, and other social media. He also owns and operates several groups on LinkedIn active in cybersecurity and homeland security discussions. He is one of the original "plank holders" at the Department of Homeland Security, worked on Capital Hill, taught homeland security at Johns Hopkins University and has advised several organizations including the Bill & Melinda Gates Foundation, The Cyber Resilience Institute, and is a member of the AFCEA Cybersecurity Committee. Chuck has got a massive reputation in the cybersecurity industry, find out more by following him on his social profiles.
---
16. Jeremiah Grossman
Jeremiah Grossman, Chief of Security Strategy, SentinelOne, Professional Hacker, Black Belt in Brazilian Jiu-Jitsu, & Founder of WhiteHat Security. Jeremiah Grossman's career spans nearly 20 years. He has lived a literal lifetime in computer security to become one of the industry's biggest names. He has received a number of industry awards, been publicly thanked by Microsoft, Mozilla, Google, Facebook, and many others for his security research. Jeremiah has written hundreds of articles and white papers.
As an industry veteran, he has been featured in hundreds of media outlets around the world. Jeremiah has been a guest speaker on six continents at hundreds of events and including many top universities. All of this was after Jeremiah served as an information security officer at Yahoo!
---
17. Marc Goodman
MARC GOODMAN has spent a career in law enforcement, including work as Futurist with the FBI, Senior Advisor to Interpol and street police officer. As the founder of the Future Crimes Institute and chair for Policy, Law & Ethics at Singularity University, he has continued to investigate the intriguing, often terrifying intersection of science and crime, uncovering nascent threats and combating the darker side of technology. With the first-hand experience in cybersecurity investigations and enforcement, Marc can be compared to the Robocop of the cybersecurity world.
---
18. Brian Kerbs
Brian Krebs worked as a renowned reporter for The Washington Post from 1995 to 2009, post which he started his daily blog as KrebsOnSecurity.com, encompassing all news across the cybercrime domain. He has authored over 1,300 blog posts for the Security Fix blog.
Brian is best known for smartly covering all the profit-seeking cybercriminals globally. He was locked out of his own computer by a worm back in 2001, and hence his interest in cybersecurity grew. Another famous stint of him was when he interviewed the renowned hacker 0X80.
On March 14, 2013, Krebs was one of the first journalists to become a swatting victim. Then, on December 18, 2013, Krebs broke the shocking story of the Target Corporation breach of around 40 million credit cards. Within a week, Krebs identified a Ukrainian mastermind who Krebs claimed was behind the scam.
He is also famous for writing "Spam Nation," which turned to be a New York Times bestseller. The book went on to win a 2015 PROSE Award. In 2016, Kerbs' blog got targetted by one of the most significant DDoS attacks ever as a retaliation for his role in investigating the vDOS botnet. Post which, Google itself took up the task of protecting his site under Google's Project Shield on a pro-bono basis.
---
19. Graham Cluley
Graham Cluley is the leading British security blogger who has been heading the InfoSec world since early 1990. His expertise led him to contribute to the biggest security names, such as Sophos and McAfee. He was inducted into the InfoSecurity's Hall of Fame in 2011. Now his focus lies on covering cybercrime news, talking on critical security issues globally. He co-hosts the famous show @SmashinSecurity podcast.
Cluley is also the author of grahamcluley.com, which is a daily blogging site covering the latest computer security opinions, news, and advice. He had started his career in the cybersecurity industry as a programmer at a British anti-virus firm called S&S International.
Computer Weekly named Graham as the Twitter user of the year in the year 2009 and 2010. Before entering this industry, Cluley authored two extremely interactive fiction games for MS-DOS: Humbug (1990) and Jacaranda Jim (1987).
His recent war of words with 'Gigabyte,' the virus-writer turned to be a media sensation. Cluley has given guest talks about cybersecurity for the world's biggest companies and collaborated with leading law enforcement agencies on cyber hack investigations. He makes regular appearances on TV and radio discussing potential computer security threats.
---
20. Zack Whittaker
Zack Whittaker has become a prominent name in the cybersecurity space. He currently works as the security editor for TechCrunch. He also is renowned as a writer-editor at CBS Interactive ZDNet.com, where he covers all primary cybersecurity and national security news, keeping the focus on technology. Citations include BBC News, Foreign Policy, The New York Times, Fortune, The Washington Post, Wired, Reuters, and more.
---
21. Dan Goodin
Dan Goodin works as the security editor at Ars Technica, overseeing the coverage of computer espionage, botnets, malware, and hardware hacking. His journalistic career spans over 15 years' as he has been chronicling the white-hat exploits, black-hat and grey-hat hackers since 2005. As the leading reporter for the Associated Press and later, The Register, Goodin has created his individual identity in cybersecurity industry.
---
22. Larry Dignan
Larry Dignan is heading the ZDNet editorial team and designated as the Editorial Director of the company's sister site TechRepublic. Larry has aced tech reporting as he has been one of the stalwarts in the financial and technology services industry since 1995, actively publishing articles in Inter@ctive Week, The New York Times, WallStreetWeek.com, and Financial Planning magazine.
---
Enjoyed the list we put together for you? Take a look at the other articles we've put together for you on top cybersecurity blogs to follow and top mobile app security influencers to follow.