Over the last couple of months at Appknox, we've talked about a couple of world famous hackers and security researchers that have impacted the world of cyber security in magnitudes, we could never have imagined. So much of money and data have been stolen that it puts the typical old fashion gunpoint robbery to shame!
Here's a list of some of these world famous hackers that have inspired us here at Appknox to challenge the human mind and build a security product that helps keep your data safe.
1. Raj Samani
'CTO of Intel Security & Cybersecurity Expert Speaks To Appknox'
At Appknox, we try and make it a point to converse with individual cyber security experts from time to time. This is highly essential for our vision, which is to create a safe and secure environment for the entire mobile ecosystem. Previously, we wrote about some world famous hackers like Charlie Miller, Kevin Mitnick, Rob Fuller and more.
One thing we found in common with all of them was their proactiveness towards security. One of the key traits that make a cyber security expert good at what he does is his ability to be proactive towards security.
Just like that, we had an opportunity to have a word with Raj Samani. Raj is a cyber security expert and is the Chief Technical Officer of Intel Security in the EMEA region. Previously, Raj has worked with Capgemini and Deloitte as Chief Information Security Officer and Security Consultant respectively before working with Intel. Along with that, he is also the Member of the Advisory Group for Internet Security for EUROPOL CrimeCrime Center.
Here's how the Interview went...
2.
Kevin Poulsen
'How Kevin Poulsen Became One Of The World's Best Cybersecurity Hackers'
He called himself the Dark Dante, others call him a black hat hacker, to some a criminal and so on. Kevin gained most popularity for manipulating the phone lines of the Los Angeles radio station 102.5 KIIS-FM in the early 1990's to win a Porsche for him and his friend. He was also distinguished for being the first hacker to ever be charged with espionage due to his discovery of federal phone taps of several consulates in the Los Angeles area including those of China, Israel, and South Africa.
He received even more unwanted attention when Unsolved Mysteries aired a piece about him and had their phone tip center disconnected on the day of its airing.
3.
Felix Matenaar
'Security Engineer & Infosec Expert Speaks To Appknox'
Previously at Appknox, we got a chance to interview cyber security and Infosec expert Rob Fuller where he laid emphasis on enterprise security as a whole. This time, Felix Matenaar spoke to Appknox and he sheds light on his experience with penetration testing on mobile apps and how much the end consumers need to be aware.
Words of wisdom from Felix - 'Security should be part of every product's acceptance criteria'
Use this LINK to find out more on how the interview went!
4.
Samy Kamkar
'The Good, The Bad and The Samy Kamkar – From Hacker To Hero'
Samy is a hacker who loves challenges. If there is a way through to code, Samy's got a way through to it. He's done everything from tweaking a kid's toy which opened a garage door, to 3D printing a master lock-cracking robot, from devising a fake charger that can sniff keystrokes to pranking a friend with a doorbell- ringing text message attack. He's even built a drone that can seek out and wirelessly hijack other victim's drones.
Samy Kamkar believes that everything with wireless connectivity is vulnerable. He exploited this belief which is what led him to be on our list of world famous hackers.
Let's take a peek into the life of Samy Kamkar and his perilous adventures
5.
Rob Fuller
'Cybersecurity Expert & Advisor of HBO's Hit TV Show Silicon Valley Speaks To Appknox'
We got in touch with Rob Fuller who is also on our the list of world famous hackers /cyber security expert and got a chance to ask few questions. Apart from being a top cybersecurity expert, Rob Fuller has also been the technical advisor for HBO's hit TV show Silicon Valley.
The show is about four guys who develop an algorithm that can compress the media file of any format with a record-breaking Weissman score. It's a classic tale of startups that many entrepreneurs can relate to.
Here's how the interview with Rob went...

6.
Dr. Charlie Alfred Miller
'Captain America of the cyber security world'
Call him what you may, a security researcher, a hacker, a superhero or just another guy, I think he is one of the cheekiest charismatic guys around and I love it! In our continued series observing hackers who have changed the way we look at cyber security, Charlie Alfred Miller is a definite celebrity and in my books, definitely, on the list of world famous hackers!
He has been featured on the Today show, ABC World News Tonight, CNN, NPR, CNBC, New York Times, USA Today, Forbes and much more. He has also won the annual Pwn2Own competition four times and currently even judges it from time to time.
Dr. Miller, I should call him, has a Ph.D. in mathematics and a minor in Philosophy. Combining both these genres of study in his passion to bypass code, his journey towards stardom was rather quick and contagious. He hit the big stage when he began his early years working for the National Security Agency and during this time, Miller had constantly been demonstrating exploits for multiple products which was adding to his hacking profile each day.
7.
Kevin Mitnick
'From Being Hunted By The FBI To Working Alongside Them'
I don't think there are too many people who have seen both sides of the coin, and I am certain no one knows this scenario better than Kevin David Mitnick. Mitnick is currently an American computer security consultant, an author and a hacker who runs a security firm named Mitnick Security Consulting.
He currently helps businesses test their company's security strengths, weaknesses and potential loopholes (very much like here at Appknox). Mitnick, we can all arguably agree, has always been in the limelight, although not always for the right reasons. Here's how he began his journey:
Mitnick from what we know grew up in Los Angeles and attended James Monroe High School. He was enrolled at Los Angeles Pierce College and USC. For a brief span of time, he worked as a receptionist for Stephen S. Wise Temple.
8.
Evgeniy Mikhailovich Bogachev
'Bogachev Probably Hacked You and You Wouldn't Even Know!'
Evgeniy Mikhailovich Bogachev was the leader of a notorious cybercrime ring responsible for creating and circulating 'Gameover Zeus', (a virus which fetched him over $100 million and put him on the list of world famous hackers ).
Known by his several aliases such as "lucky12345", "Slavik", "Pollingsoon", Evgeniy Mikhailovich Bogachev is wanted by the Federal Bureau of Investigation for his alleged involvement in a series of wide-ranging racketeering enterprise and scheme that installed, without authorization, malicious software known as "Zeus" on victims' computers.
Confidential data such as personal identification numbers, passwords, bank account numbers as well as other data and information which is necessary to log into online banking accounts were captured by the Zeus software.
Bogachev was known to be involved as an administrator whereas many others were part of this conspiracy in the distribution of spam and phishing emails, that contained links to compromised websites. Any bank account holder who visited these websites became victims and were infected with the malware which was utilized by Bogachev and others to steal money from the victim's bank accounts. FBI investigated this online account takeover fraud since the summer of 2009.
More from the life of Bogachev....
9.
Hamza Bendelladj
Is Donating To Charity A Good Excuse To Hack And Steal Billions Of Dollars?'
Here's the story of Hamza Bendelladj, the young 27-year-old Algerian who was said to have hacked about 217 banks by gaining access to people's mailboxes to get away with over $4 Billion. He is also believed to have donated to several NGOs in Africa with about $ 280 Million donated to a Palestinian NGO with that hack.
Bendelladj was a hero to many because of his generous acts of charity. A modern day Robin Hood they call him, but at the cost of millions of hard earned dollars of several Americans and a few million in other countries.
Bendelladj was said to have direct access to millions of victim's homes across borders by running email campaigns, planting malware in popular sites, using drive-by downloads, using multiple exploit kits and who knows what else?
Bendelladj used the alias Bx1 online and is believed to be one of the 'critical' controllers of the SpyEye software that infected user's computer and then stole personal information used to log into on-line financial accounts. SpyEye's controllers are believed to have built up a huge network, or botnet of compromised computers they regularly ransacked for information. We save the best for last and Bendelladj certainly deserves this spot on our list of world famous hackers!
Read more on the details of Bendelladj's adventures...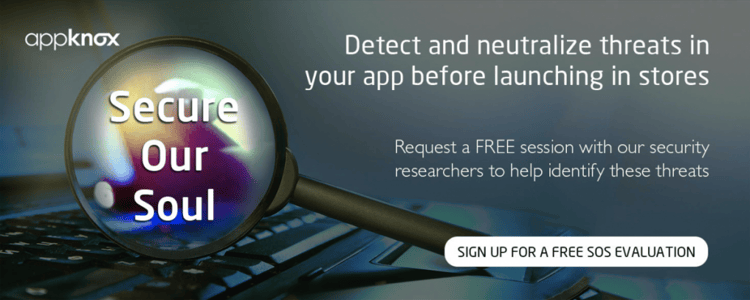 Most of us do not recognize the imminent threat that unethical hackers pose to our finances and personal data until it's too late. The 'Billion Dollar Heist' is a perfect example of what ignorance can do to damage your business or personal finances. I'm certain every one of us has been hacked in some way or the other and we still don't know it. Talk to your local security authorities or bankers to find out what they are doing to secure your personal data.