Is Healthcare Ready for mHealth? Insights on Your Healthcare Apps and How Safe They Are
Discover the alarming security risks in the top mHealth Android apps. Our report highlights critical vulnerabilities found in these apps, including unused permissions, insufficient code obfuscation, disabled SSL CA validation, network security misconfiguration, and insecure data storage.
With over 78% of these apps containing security risks, it is essential to understand the threats and adopt best security practices.
Learn how Appknox can help secure your mobile apps and protect sensitive user data. Read the full report and take action to ensure your digital privacy remains intact.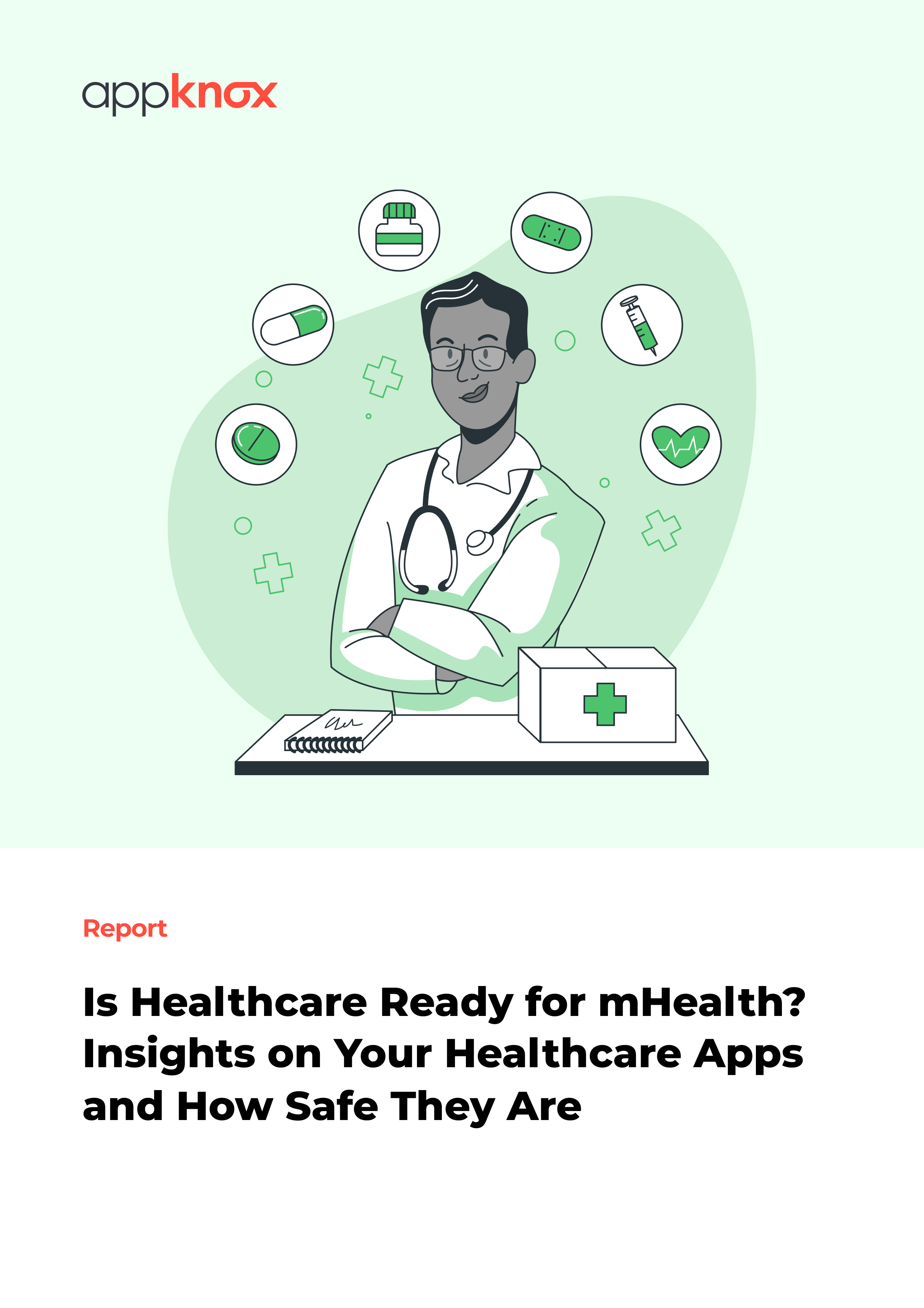 What's Inside?
This report analyses security risks in the top mHealth Android app and instructs best security practices to protect the personal information
Inside, you'll discover:
Mobile Healthcare Apps: How Does the Market Look Like?
What Are Some of the Most Common Security Vulnerabilities Found in Mobile Healthcare Apps?
Our Research Methodology
Testing Methodology and Key Findings from the Research
Some of the Most Common Security Vulnerabilities Detected in These Apps?
Mobile App Security Best Practices To Mitigate These Risks
How Appknox Helps Secure Your Mobile Apps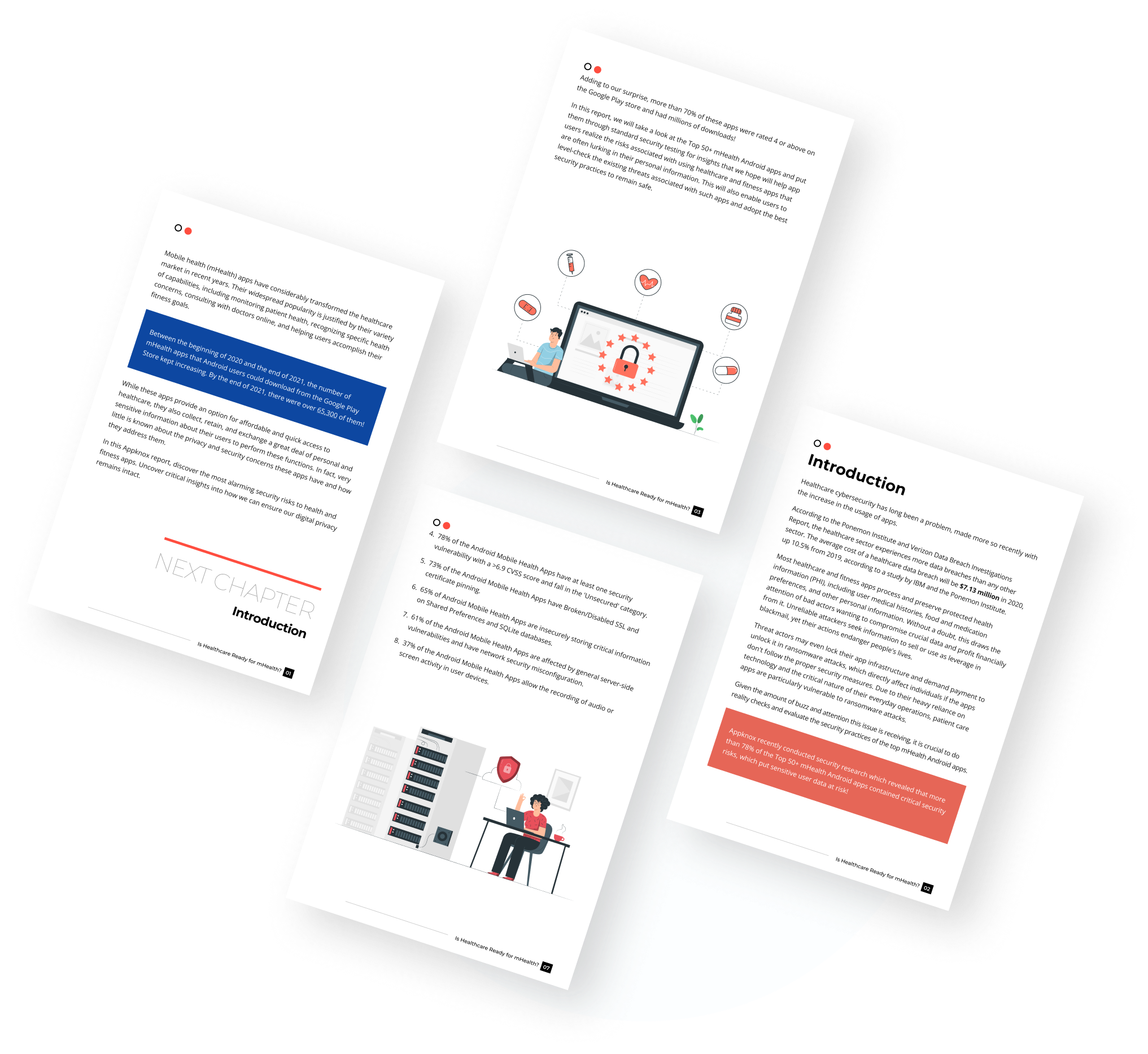 Claim Your Free Report Today
Discover vital insights, expert advice, and effective strategies for safeguarding your privacy and securing your digital future. Explore Appknox for comprehensive security solutions and protection.